Cape Winelands
Cape Winelands Wine Regions, its Climate, and Popular Grape Varietals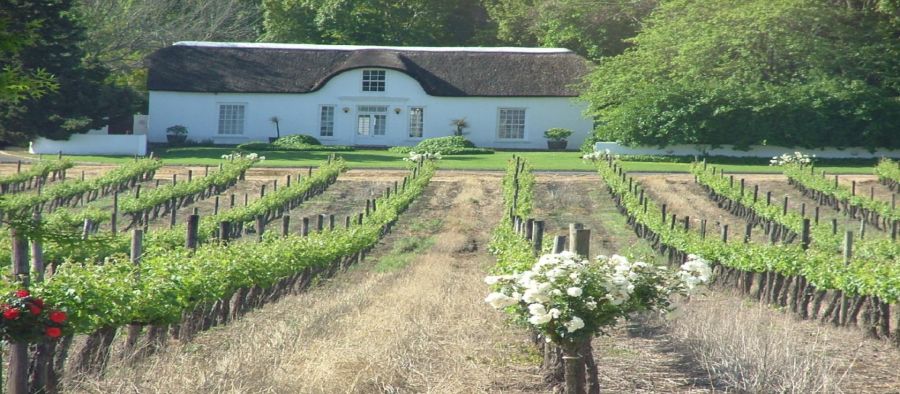 01/10/2018
The Cape Winelands consists of the most popular wine-producing districts found within the Western Cape geographical unit of South Africa. These districts include Stellenbosch, Franschhoek, Paarl, Robertson, Swartland and Wellington. With the exception of Robertson, which is located within the Breede River Valley, these districts are all located within the Coastal Region, one of the six official wine regions comprising the Western Cape. Each of these regions has its own unique climate and terroir.
The Cape Winelands are known for their production of world-class Chenin Blanc wines. Chenin Blanc is now the most-planted grape varietal in South Africa, accounting for approximately one-fifth of all vines planted in terms of acreage. The Chenin Blanc wines from the Cape Winelands are known for their peachy and floral notes, similar to what one might expect from a Pinot Gris or Viognier.
There are several other grape varietals that come from the Cape Winelands, including Cabernet Sauvignon, Syrah, Sauvignon Blanc, Chardonnay, Merlot and a home-grown grape known as Pinotage. These wines have acquired a well-earned reputation for being among the best value red and white wines in the world. The Cabernets, for example, are intensely savory and not as fruity as those from other wine-producing regions. And the Syrahs are known for their dark, spicy and fruity flavors.
The history of winemaking in South Africa extends back to the mid-17th century, with the first-ever winery being the Constantia Estate in 1685. By the 1780s, the wines of South Africa were internationally famous. However, a phylloxera epidemic largely meant the demise of the burgeoning South African wine industry for a long period of time.
In 1971, South Africa established the first official wine route, and in 1993, the Western Cape was designated an official geographical unit under the nation's Wine of Origin scheme.
Image Source: wikimedia.org