Victoria
Victoria Wine Regions, its Climate, and Popular Grape Varietals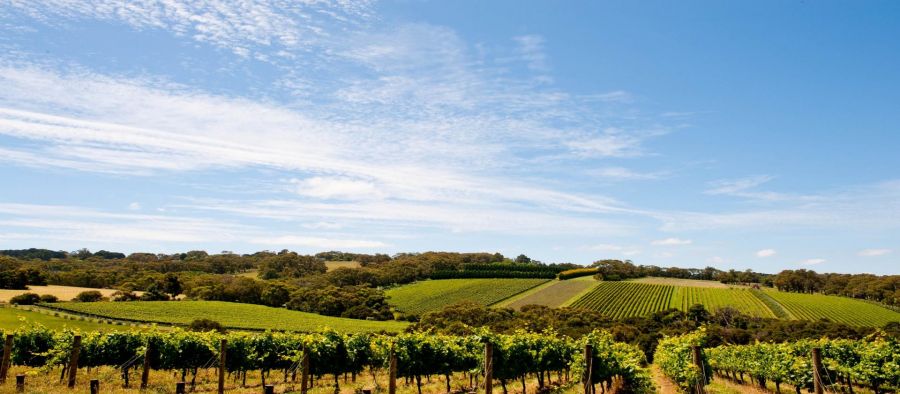 01/10/2018
Victoria is the third-largest wine producing region in Australia. Thanks to its cooler climate, Victoria is particularly known for its Pinot Noir wines. In addition, this region produces a mix of Shiraz, Chardonnay, Cabernet Sauvignon, Merlot and Sauvignon Blanc.
Victoria is now home to more than 600 wineries, making it the home to more wine producers than any other region in Australia. However, in terms of overall production, it still trails South Australia and New South Wales. The two most popular wine producing areas are the Mornington Peninsula and the Yarra Valley, both just a short drive from Melbourne.
The premier wine areas known for producing the highest-quality wines include: Heathcote (Central Victoria), Rutherglen (North East Victoria), Pyrenees (Western Victoria); and Yarra Valley (Port Philip).
The red wines from Victoria – especially the Pinot Noirs – are often described as "elegant." That helps to differentiate them from the medium- to full-bodied red wines such as Shiraz and Cabernet Sauvignon that are grown in New South Wales and South Australia.
The tradition of winemaking in Victoria dates back to the middle of the 19th century. At that time, immigrants began arriving to the region, and one Swiss immigrant even came up with a detailed plan for Victoria to become the premier wine supplier to Great Britain. By the 1890s, Victoria was producing more than 50 percent of all wine from Australia. However, a phylloxera epidemic devastated the region, and Victoria didn't regain its former allure as a premier winegrowing region again until the 1950s.
Thanks to its proximity to Melbourne (the second-most populous city in Australia), the Victoria wine region benefits from a strong wine tourism trade.