Yamanashi Prefecture
Yamanashi Prefecture Wine Regions, its Climate, and Popular Grape Varietals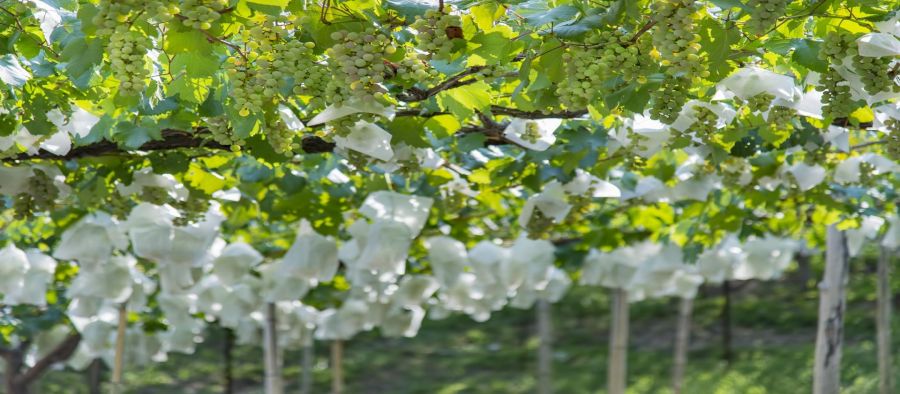 29/09/2018
Yamanashi is Japan's largest and most famous wine-producing region, responsible for nearly 40% of the nation's annual production of wine. The region is located on the main island of Honshu within a landlocked area. There is an extremely fertile valley in Yamanashi as famous for its peaches and plums as its grapes. This region, surrounded by some of the tallest mountains in Japan – including the famous Mt. Fuji – is now the focal point of high-quality wine production in Japan.
Grape growing in Japan started in the eighth century in the tiny mountain town of Katsunuma in Yamanashi, so many people refer to Yamanashi as the birthplace of Japanese wine. However, it is only since the 1850s, when Western missionaries began traveling to Japan, that the nation embraced a Western style of wine production and regular consumption. During the second half of the 19th century, the period of Japanese history known as the Meiji Restoration resulted in wine becoming part of the national culture.
Popular grape varietals include Koshu (a distinctively Japanese grape famed for its rose-like color), Chardonnay, Riesling, Cabernet Sauvignon and Muscat. Starting in 2002, Yamanashi began advocating for the production of Japanese wines made with 100% Japanese grapes.
Recently, there have been efforts in Yamanashi to introduce wine tourism to the region. There are more than 60 different wineries clustered within a few towns of the region. Three of these towns – Koshu, Fuefuki and Yamanashi – have united to create wine tours that combine trips to local wineries with visits to the local hot springs and stays at a traditional Japanese guest house.