How To Begin Exporting Wine To The UK Market
The article will take you through the UK alcohol market and help you build your UK export strategy step by step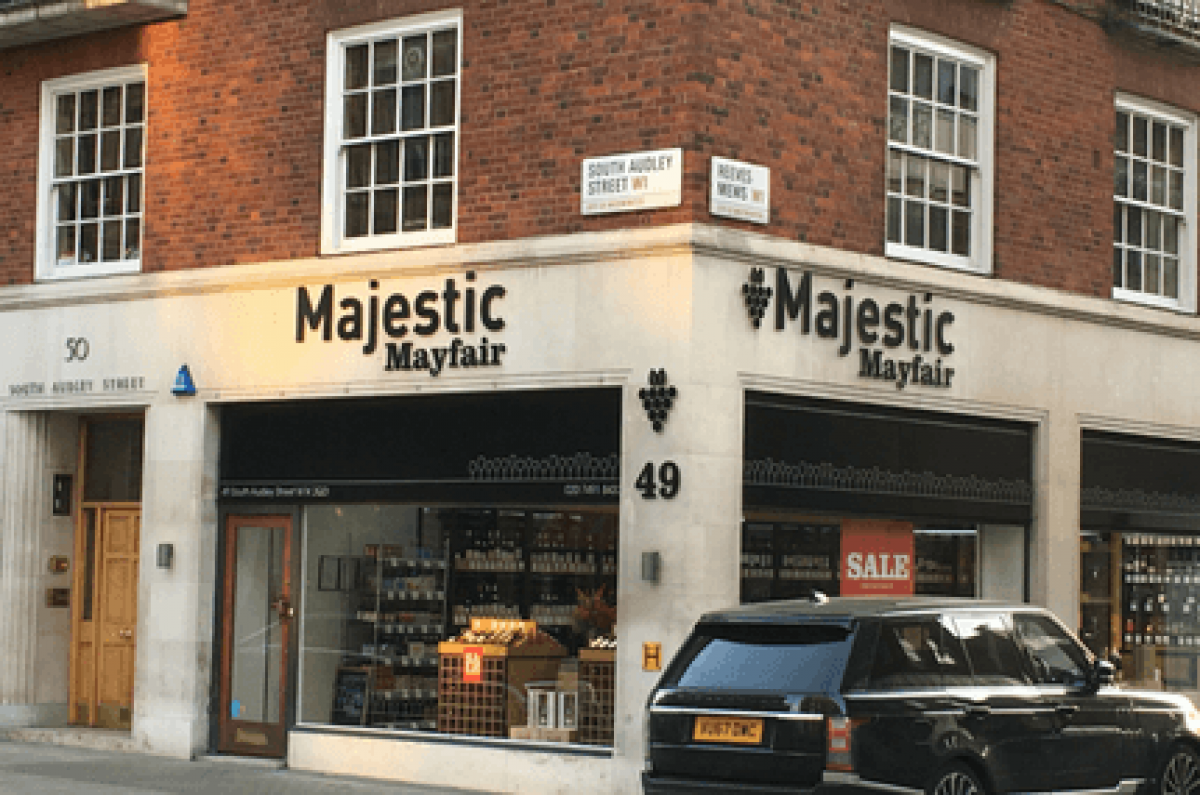 01/04/2020
The UK wine industry contributes £11Bn of sales to the UK economy and there were a reported over 7,000 applications to the Alcohol Wholesalers Registration Scheme run by the UK Government in 2017. There are over 300,000 people employed throughout the entire supply chain (Wine Spirit Trade Association 2017). It is a large and complex industry so as a producer and brand owner it is important to be organised in your approach and create a strategy and objectives to achieve the goals your business requires.
Does your business export currently?
In seeking to export then the activity itself must add value to the firm's existing activities. If it does then a major hurdle has already been surmounted. A further examination of whether this is value added or not needs to be understood before a more strategic analysis as to why the UK might be valuable to add to the portfolio of exported countries.
There are a number of reasons for wine companies to export including,
Reducing risk and reliance on purely domestic sales
Developing the brand's consumer experience
Developing an international reputation
A supply market opportunity e.g. 2017 wine-grape harvest
Taking advantage of an economic agreement e.g. a customs union, free-trade area, common market or economic or political union
Increasing sales and profit
Each has different outcomes, resource and capability requirements. In answering these questions it may be worthwhile employing a simple business model, for example, Firm-Specific Advantage versus Country- Specific Advantage (Rugman and Collinson 2012) to understand your business position.
So What is My Product
A strong question to ask is about the product that you create and the outcomes that you want.
Is it a niche, high-end artisanal product or is it aimed at a higher volume mass-market? What is the current marketing strategy? Quality, awards and reputation could be important contributors to developing the market.
Different types of product require different types of distribution partners. The marketing strategy of your product or products dictates the type of distributor that your business needs to attract.
Simultaneously the business needs to understand what resources it is prepared to commit to finding the right distributors. In such a complex market as the UK then it is important to understand the positioning of your product, the difference it makes to the market.
For any business which is starting to export for the first time or one that is re-evaluating its export position then a simple business model could help identify specific resources and capabilities which add value to the decision making process. The Valuable, Rare, Imitable, Organising model is a useful tool in this context.
Building the UK Export Strategy
Having examined the first two sections, then let's assume that the business is confident about its reasons to export and what its offer is about and that it is appropriate to approach the market with them.
The UK is complex because it has many strands, which up until recently have been relatively unregulated, for example until 2017 any business could be an alcohol importer, i.e. no central register was held until 2017 when the Alcohol Wholesale Registration Scheme was launched. This requires every business that trades in alcohol – B2B – to be registered. It is a simple, but important check to make that businesses you are approaching are registered. Falling foul of tax authorities in the UK can be an expensive business.
Whilst there are a few larger alcohol distribution businesses in the UK, over 75% of them employ less than 4 people.
Enterprises by employment size 2016

Employees

The share of total %

0-4

76.4

5-9

10.8

10-19

7.2

20-49

3.7

50-99

1.0

100+

0.9

Source: Office for National Statistics
So there are many players who might be appropriate to identify. It is critical that you find the right players who can develop distribution in ways that are aligned to the business strategy.
Alcohol Legislation in the UK
Alcohol has always had a degree of legislation in the UK and it is important to
understand the different levels of intervention in order to build a proper business plan.
The UK government levies £2.16 per bottle of 75cl wine between 8% and 15%.
The EU, with certain exceptions, levies approximately £1.20 per 12x75cl cases of wine on every case sourced from outside its boundaries.
Alcohol has to be stored and distributed from licenced premises, with appropriately licenced individuals within the business. Duty has to be paid before any trade can take place unless a transparent bonded transaction is completed by licenced warehouses and operators.
So any alcoholic product that is shipped into the UK has to handled by known, transparent, legally licenced operators. A price per case for storage, handling and administration will be proposed by such operators.
However, the last mile for any bottle of wine is often the most expensive. The UK has some of the most sophisticated distribution systems in the world, so understanding how your bottle arrives in the hands of the consumer is a critical part of the exporting equation.
What's going on in the UK Market now?
The UK market is split into licenced on and off trades. On trade is where consumption of alcohol takes place on the premises, where 'Off' trade is where the alcohol is bought for consumption off the premises. By premises number, as these are split roughly 55% on trade 45% off trade.
Whilst wine is declared by 64% consumers (WSTA 2017) to be their favoured alcoholic drink, volume consumed has consistently dropped for the last 10 years. Value, however, continues to increase, so in line with many mature markets, as volume consumption drops, the quality of what remains is increasing.
These important facts can contribute to your business strategy and help decide where and how your products fit into the market landscape.
In beginning to export to the UK, gather as much information and discuss with as many people that have experience in the market as possible. It may be a sensible option to hire an experienced UK market consultant who can guide the business as to the best direction to take and make some of the right introductions as possible.
About The Author
The article is contributed by Alistair Morrell a Wine Inspector, wine industry consultant, journalist and, commentator. Over 30 years as a wine business professional, Alistair shares his global knowledge, network, and experience of growers, importers, distributors and buyers.
Related articles you might be interested in -