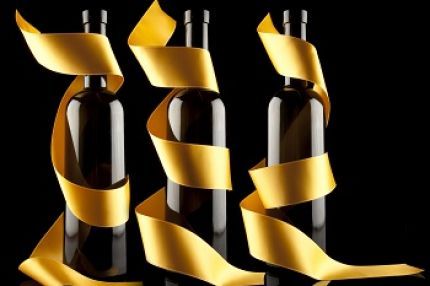 If you're a new wine brand looking for entry into the competitive U.S. market for wines and spirits, it's important to understand the time, passion and commitment needed to grow your brand. According to John Beaudette, President and CEO of MHW, Ltd., too many new brands think they can gain entry to the market with a limited budget and a limited time frame for success. But that's the exception, not the rule.
The aspects that make up a brand launch and sustaining the brand's growth successfully in the market are:
Product Creation & Development – Packaging, Name, Liquid, Story.
Route to Market – Distribution Partners, Channels, Test Markets.
Marketing & Sales Strategy and Execution
Infrastructure – Sales, Operations, Team Building, Overhead.
Business Planning – Funding, Timeline.
Here are the ten tips to successfully launch of your brand of wine, beer or spirits from brands that have launched a brand and done it successfully, sustaining their growth.
1. Focus on making your product perfect
You only launch once, and so you need to make sure that all aspects of your product - the wine itself, the name and the packaging - clearly articulate who you are and what you stand for. Time and time again, brands say that a successful product launch starts with product creation and development. Great packaging and presentation will save you money in marketing and promotional dollars. Delivering a consistently great product should be your overall goal.
As Bertha Gonzalez from Casa Dragones Tequila puts it, "Product is king. Focus on your product development and invest the time and resources to create the best product you possibly can. Make sure all aspects of your product, including the liquid, name and packaging have clear values for your brand that you can stand up for. You only launch once, and you must do it with the right product."
Ken Austin from Tequila Avion states that one must not cut corners when they set out to create a product and should roll out a great product consistently.
Steve Luttmann Founder and President, Leblon Cachaça USA sheds light on the importance of packaging when developing a product, "We're seeing some amazing packaging these days! The packaging quality is now at a whole new level, as technology allows more customization and quality packaging at a lower cost. Custom bottles are now almost a must – stock bottles are everywhere, and you need a good reason to show up with a custom bottle i.e. great graphics or a really low price, and then it's still questionable.
2. Tell your story to consumers
Most likely, you'll have a limited ad budget for entering the U.S. market, and that means you're going to have to double down on low-cost, high-reach marketing tactics, such as those involving social media. In short, if you don't have a big ad budget, then you need a great story. That story is going to generate word-of-mouth publicity around your product and help to position you in the marketplace.
Kevin Mehra from the successful concept brand Ninety Plus Cellars says, "Just like a hit song your brand/company needs a hook. What's your hook? If you don't have the budget to increase brand awareness through brand awareness, you need a good story. Great stories foster word of mouth and press which is the best advertising a brand can get, if you can excite your customers enough to tell their friends about you, that is better than a multi-million dollar advertising budget. Building a successful brand is ultimately about creating a superior customer experience that then others share."
3. Always err on the side of premium
If you price your product too low at the outset, you'll have a hard time ever adjusting the pricing without the risk of losing market share. So go premium from the outset. Every aspect of the product experience - especially the design and packaging - should help to position your wine or spirit in a higher price category. Ultimately, first impressions count. If your product looks like a premium product, consumers will be more willing to pay premium prices.
4. Find the right distributor
It's tempting to look for the biggest distributor possible to get your product into the U.S. market. However, the financial incentives of the biggest distributors are not always aligned with your brand's financial incentives. The biggest players are focused only on the "hot brands" that can drive maximum growth, not on nurturing smaller brands. As a result, going with a mid-size or smaller distributor might be your best option. In general, always think of how your brand fits within the broader portfolio of the distributor. Even if you're a small brand, you might be able to fill a key niche in the portfolio.
Felix Sencion stresses the importance of searching for the correct partner/distributor, "one that has the infrastructure and financial strength to support your brand. Large vs. medium sized distributors: Sometimes you need a big distributor to get you on the right channels fast but sometimes you need a medium sized distributor in which your brand plays a more relevant role. Positioning of your brand among the distributor's portfolio: your brand has to play a role in that partner's strategy."
5. Explore non-traditional distribution models
Every small brand needs strong distribution, but it does not have to be the traditional wholesaler model. That's because wholesalers don't have time for the smallest brands.
Jonathan Newman from Newman Wine has seen both sides of the game and mentions, "distribution channels are crucial as a top brand will fail without strong distribution. It does not have to be just with the traditional wholesale model as there are now great direct to consumer programs and retailers that have their own unique distribution that can help make for a successful launch."
Brands should definitely explore e-commerce and mobile commerce retail strategies that are extremely popular for buying wine in today's market.
6. Get feet on the street
Talk to any small wine or spirits brand and they'll tell you -- you need to have feet on the street helping to sell your product. You simply can't count on distributors or importers doing it for you. That might have been possible a generation ago, but not in today's market. There are simply too many brands, too many categories, and too much product competing for retail shelf space. Remember -- the sales teams at distributors are compensated based on commission, so their goal is to sell as much product as possible, in as short a time as possible. It's even more difficult with salespeople - they may only have a 15-minute call with a retailer, so they may not have time to even mention your brand. With feet on the street, you can build the necessary sales momentum.
David Kanbar who owns the Nuvo Sparkling Liqueur advises that one must only enter the market with their own people in place, as finding a distributor is mostly about getting a license to sell in a state rather than a channel you can completely depend on for selling your brand in the market.
7. Don't expand too fast
It's tempting to get your product out to as many different geographic markets as possible, all at once. But the most successful wine brands say that the optimal strategy is to launch in 1-2 markets at first, figure out what really works, and then expand on the most effective strategies. And if you decide to launch in two markets instead of just one, make sure they are very different. For example, there's no point in launching in both New York and New Jersey -- the markets are too similar. To really learn about the potential for your product, launch in New York and Texas.
8. Give customers maximum information at the point of purchase
Whether the customer is browsing your product online or looking at in the store, when they are considering if they should purchase your wine or not, consumers want to have as much information as possible to make their decision.
This is especially true if they are using an e-commerce platform like Wine.com to order. They want to see reviews, ratings, and information about food pairings. Often, they are checking websites or apps at the same time as they are holding a bottle of your wine in their other hand.
As Kevin Mehra puts it, "Thanks to the internet, consumers arrive today at the point of purchase, their Zero Moment of Truth armed with information today than ever before, At this point, the challenge is how does a brand both re-enforce its message or instantly tell its story."
To do this, companies must focus on creating great shelf-talkers, case cards placed atop case displays and bottle neck hangers. These must be replenished regularly at retail stores either by your own people or by working together with your distributor.
What is important is also grabbing that all important shelf space to be in the eye of the customer. Felix Sancion advises, "Define who your main competitor is and their source of growth. In order to define the correct price strategy and position on shelf, try to gain space from competitors at retail level."
9. Create a culture of passion around your brand
Ultimately, successful wine brands have passionate brand owners. You absolutely have to surround yourself with a team that is creative, innovative and passionate. They have to be willing to tell your story to partners and consumers. As any successful brand will tell you, success is a combination of people, product and belief. Positive thinking can go a long way in helping your brand smooth over all the potential rough patches.
Not enough can be said about having the right set of people along with you for the journey. Bertha Gonzalez mentions, "build a team of entrepreneurs. Hire people that are entrepreneurs, who have the passion, the commitment and the tenacity to carve out your position in a particular category."
Felix Sencion offers a great tip, "hire the right people and build the right team. People with passion and experience in their area. Hire the right person for on-premise accounts that understand the long hours and times of the promotions, some of them at night and who will do it with enthusiasm. Hire the right persons for off-premise, who understand the importance of negotiation techniques in order to properly manage the accounts. A company is as good as their employees and great people build great companies."
10. Be humble
There's no such thing as an overnight success. You have to be patient and persistent every step of the way and willing to hear "no" more times than you'd like. For the first 12-24 months, you have to be willing to experience sharp spikes in sales. Some months, you may do very well, but others may be very difficult.

Wrapping up, John Beaudette says, "one of the biggest launch killers is the assumption of success in a limited time period with limited funding. You need to limit the expectations of investors and/or lenders during the first 24 months. You can't be looking over your shoulder or spending too much time reporting and explaining variances.
Whether it's self-funding, family, friends, angel, or private equity, you need a flexible financial and operating plan that adapts and adjusts to deviations. You have to be minding the business with all your energy and reacting to market conditions."
In the brand launch tips above, key themes that are apparent from brands who have had a successful launch -- people and passion. If your brand is willing to persevere and has the type of creative, passionate people to tell your story, it can be a success.
When you're going about launching a new brand, think in terms of five different categories - product creation and development, route to market, marketing and sales, infrastructure and business planning. Constantly benchmark how you're doing, and understand how small tweaks to your sales model will impact every other aspect of your company's success. It's a daunting task, but one that many brands have conquered successfully. Now it's your turn.