Sommeliers Choice Awards 2023 Winners
Market Your Drinks Brand Better With Speakeasy Wine & Spirits LLC
Hear from Alicia Vargo, Managing Partner at Speakeasy Wine & Spirits LLC, about how brands can take a step ahead in the branding and marketing sector, post lockdown.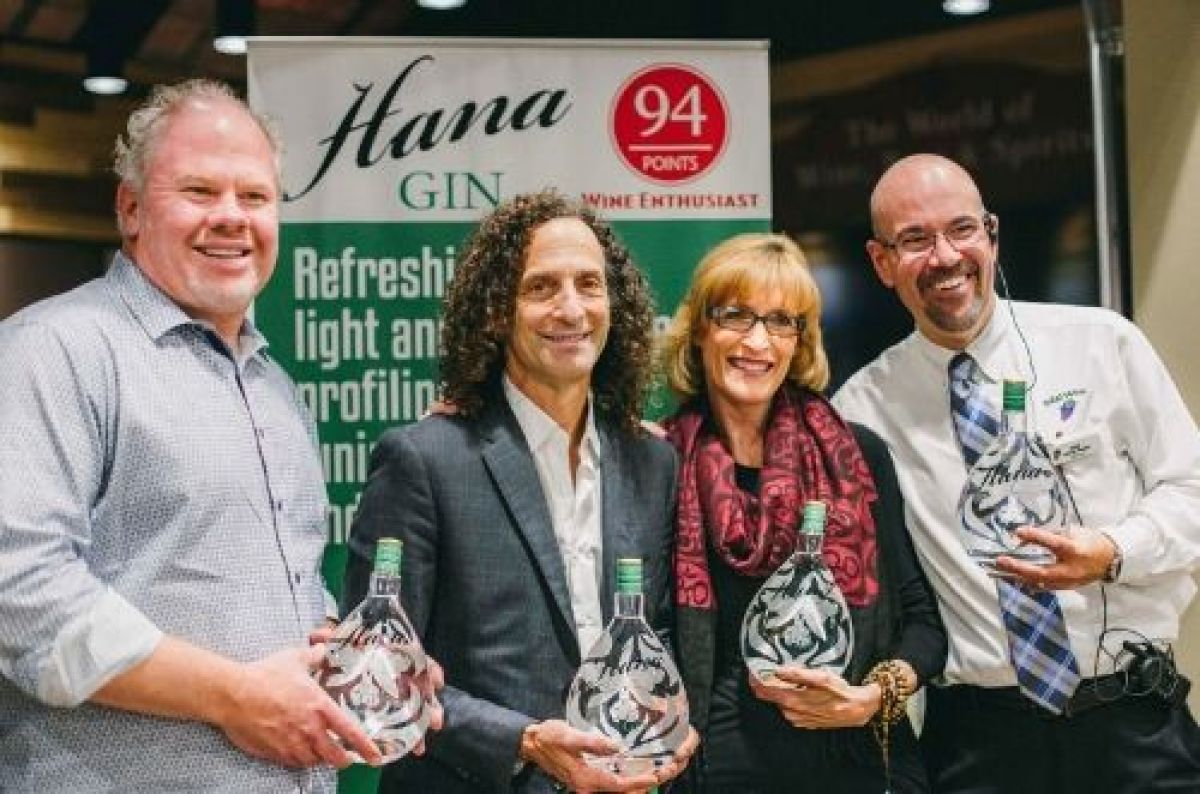 06/07/2020
As restaurants and bars are opening, people are starting to step out, and the world is slowly returning to normal. Surely, the vaccine is not out yet, and the entire situation has not completely blown over - but we are seeing a new normal run across the drinks industry. Deliveries, pick-ups, social distance dining, partial capacity, work-from-home, have all become a part of the new normal.
As the world is opening, drinks brands are fighting one major issue: branding and marketing. When things closed down, brands had to take a different take towards marketing and branding - and now that things are opening up again, you're going to have to figure out a different way to grow awareness and market your brand. Things are changing, people are changing, demand is changing. So how are you, a drinks brand, going to work around the new normal to raise your game and once again be on top of marketing your brand.
We spoke to Alicia Vargo, Managing Partner at Speakeasy Wine & Spirits. Alicia delved into different aspects of branding and marketing, including what drinks brands can do post lockdown as things are opening, what is changing, and what is next in the world of branding and marketing.
The outbreak of the covid-19 virus hit drinks businesses in a very forceful way, making a lot of brands across the industry lose their business. However, the industry is opening once again - and drinks brands need to come out to the market once again. They need to see what they can do to appeal to their consumers, meet consumer demands, and see what they can do to stand out.
Coming out to the market
The outbreak of the COVID-19 virus hit drinks businesses in a very forceful way, making a lot of brands across the industry lose their business. However, the industry is opening up once again - and drinks brands need to come out to the market once again. They need to see what they can do to appeal to their consumers, meet consumer demands, and see what they can do to stand out.
In our chat with Vargo, she put emphasis on suggesting that no brand cut corners for the remainder of 2020. With approximately 70% of the retail purchases are in October-December and focus on launches and sales for 2021 sales. Many retail chains plan their shelf sets 6 months in advance. It is vital to make presentations now through OND (What we call October-December). Shelf sets for Fall/Holiday plans have been implemented, and Q-3-4 are plans for Spring 2021 for many off-premise accounts, there is plenty that can be affected now. The industry is alive and well, a brand needs to simply pivot and effect what they can moving forward. This industry is still 80% rapport and 20% a brand. It is important to build rapport however you can. There are alternative ways to go to market, one just needs to get creative. "Out of the Ordinary Brand Development'' is the best way to describe how Speakeasy goes to market. A brand needs to focus on its distinctive unique personality and niche, which sets them apart. Family-owned businesses are passionate about succeeding in the US Market.
According to Vargo, here are a few things to keep in mind:
• Suppliers should not cut corners in 2020 to prepare for success in 2021
• You can affect retail sales now, many states are still shipping and delivering
• Ensure images and price points are accurate with the retailers that have your brand online
• Ask retailers to highlight your brand digitally for delivery
• Focus on DTC (Direct to Consumer) opportunities and online retailers who ship locally in their states and over state lines
• The competition with the big brand line extensions will be fierce. Big brands will be soliciting buyers to take their line extensions. Retailer and On-Prem Budgets will be tied up with this. Big brands rely on foot traffic to stores so they will need attention more than ever. Of course, big names are selling like gangbusters but if they launched a new line extension it could be not as sought after.
• You can kiss 2020 goodbye if you are not still active in making presentations to retailers for Fall/Holiday resets and Q-1-2 Spring sets for 2020
• Sites like Start Engine are great platforms should a brand need assistance with funding to move forward
• Geo-target markets that tend to go viral based on the personality of the brand
The question here remains, how can drinks brands make their debut successfully? Speakeasy WS tends to fix failed launches and it is easier to launch right the first time. It sets a brand back a year if they do not launch right. Reputation with accounts and distributors are of the utmost importance. A brand should go to market with a budget of $30-80K to compete. Do not base your budget on cases sold, base it on a separate budget entirely. A retailer or distributor does not need to purchase a container or any large quantity, it is JIT [Just in Time Inventory]" They can pick up product daily if they want to", says Vargo. If a brand is successful, they can always purchase more.
A retailer or distributor is not responsible to build a brand; the brand needs the capital to fund consumer pull through. Creating the placement on a retail shelf can be time-consuming but the easy part. Consumer pull-through is vital to a brand's success or it will be discontinued quickly.
Retail vs COVID
As people are stepping out more (in-store shopping habits), retailers are open for business and many states have opened back up. People have returned to shopping in-store once again. Delivery service is at an all-time high. "The pace of the US market for wine, beer, and spirits is increasing rapidly. ... alcoholic drinks in the US is estimated to reach 258 billion U.S. dollars in 2020".
With experience and expertise, Vargo explains "It is important to convey the uniqueness of your brand and the passion behind it".
• A new vodka going to market in the "sea of vodka" brands, what differentiates you from the others?
• What makes you stand out? Make sure to look at your price points on the shelf and pass along as much of the margin as you can to retailers.
Keep in mind the private label sector is growing. You are also competing with the retailer's own private label brands, and there are loads of them. Retailers can profit 35-50% full markup with a private label brand. Make sure your brand is not at a "nowhere" price point and the retailer can make as much as they can. Otherwise it is just another vodka which will not interest them to represent. Same with on-premise, allow the restaurants to make as much margin as they can. Get creative Set up a fund to assist the restaurant associations. Their employees and the restaurants are hurting during COVID. Any assistance you can give them goes along way.
Consumer Trust in your brand
"Building consumers' trust is the most important thing," says Vargo. Find a platform that is meaningful. "Millennials are very "cause conscious". Any messaging to support the environment, animals, community support for example are especially important to them" she added. The basic point here is to figure out what consumers want, what is trending right now, and encourage a meaningful point of purchase.
If you have medaled in a competition proudly display it on shelf talkers or bottle neckers for off-premise. Communicate medals and reviews to on-premise accounts. Make sure the medals are on sell sheets. If you have distributor reps selling your brands communicate any press, media, or medals.
• Final advice
• To recap, Vargo put together a list of tips that brands should focus on now:
• These include:
• A brand must set themselves apart.
• The right messaging
• Cause-Related
• Ship to influencers that are hosting in-home bar videos and seminars
• Post on sites for instance- Instagram drinks images with your bottle
• Social Media promotions
• Finding a viral angle, for example, a Celebrity Master Mixologist promoting your brand to the Bartender community
• Videos
• Online opportunities with retailers and DTC (Direct to Consumer) options
• Clubs and communities
• Geo-targeting areas of opportunity
• Competitions and review sites
• Cross Marketing and growing organically
• Know your pricing strategy and your competition
• Retail shelf strategies
• Retailer delivery focus
• Retailer online presence
With the "new normal", brands must pivot accordingly. Change is the only constant in the beverage industry, and there are many smaller brands that rise to the pinnacle of success based on these principals.
Speakeasy Wine & Spirits is a brand development consulting firm for small family-owned wine and spirits brands. Speakeasy WS oversees the US Market, Canada, and other countries. Speakeasy's services include product development, importation, distribution management, and specializes in on and off-premise placement. Speakeasy WS spends many hours pro-bono assisting new brands with the direction necessary for success. Many companies refer new brands to Speakeasy WS. They trust Speakeasy to find the right strategy to launch their brands whether they represent the client or not. "I sleep better at night knowing I have assisted a small business in a meaningful way each and every day." says Alicia. Launching a brand right the first time is vital to the health of their business. Co-Owners and Managing Partners Chris Stevens and Alicia Vargo have been in the industry for decades. Speakeasy Wine and Spirits is a quiet, yet authoritative presence in the "sea of representation" and only works with a handful of brands by choice. Speakeasy WS forms long-term relationships with its client base and the beverage industry. The competition in the US Market is fierce and Speakeasy WS cares deeply about any family-owned business' success.
8200 S Quebec St. Suite A3-229
Centennial CO 80112