Sommeliers Choice Awards 2023 Winners
Managing Complexity in the Supply Chain
An overview of major supply issues for wine, beer and spirit distribution companies and information on how to properly manage them.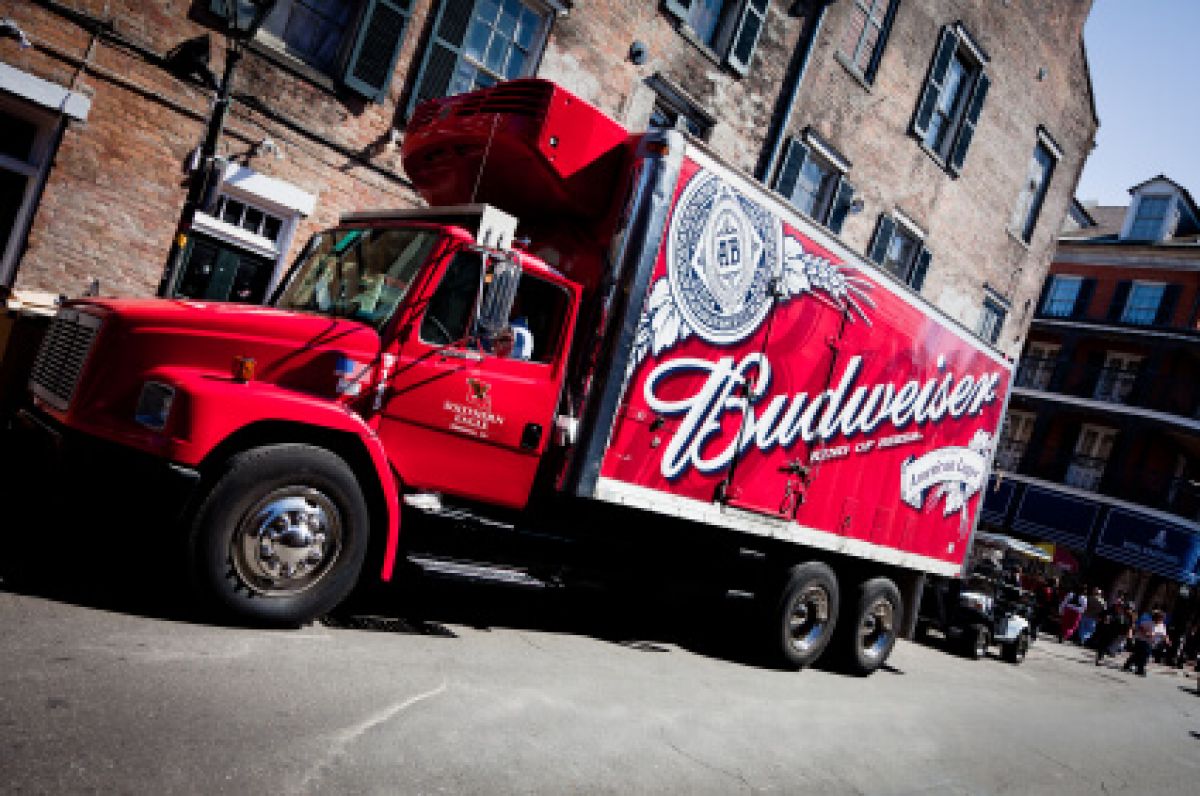 07/12/2015
Supply chain management in the beverage industry relies on coordinating the complex systems of multiple companies across all tiers.
While many of the duties that are expected from a distributor are easily covered throughout day to day basis operations, proper supply chain management is the key to a growing distribution business and attempting to balance increased costs while striving to improve customer satisfaction is often fraught with unforeseen complications.
It is in the best interest of distributors looking to streamline their business to identify and address any possible complications that might complicate your supply chain before they become major issues.
Whether you are planning on expansion or simply optimizing your company's current system, there are 5 major components to supply chain complexity that beverage distributors need to consider.
Number of Suppliers
Increasing the number of SKUs in your portfolio means increasing the selection of options on offer to your retailers and is a go-to solution to compete with other distributors vying for shelf space at your key accounts.
Every year there are thousands of brands looking for new partners to help them increase distribution, but only a few of these partnerships will actually translate into increased sales for you. The majority of your new SKUs will clutter your warehouse and diffuse your rep team's focus, so it is important to choose what new brands you take on wisely and request that the new suppliers you are working provide ample support in helping build brand recognition and increase depletions across your market.
Number of Customers
Even if the majority of your business comes from large chain accounts, growing your network with new on and off premise retailers in your area can translate into a number of placements for both your high and low volume SKUs.
Reaching out to new customers is especially important if you have picked-up a number of new brands, but without properly implementing a revised business plan that incorporates your newly expanded network you risk complicating your supply route with out-of-the way or hard-to-access accounts.
Transportation costs will be your number one drawback when expanding your customer base. Focus your efforts in new territories with a high concentration of local accounts where you can potentially turn easy profits. Doing cost-benefit analysis on the number of retailers and determined volume necessary (per run) to make the venture profitable is a good way to make sure the extra energy is worth the effort.
Number of Accounts per Customer
Getting your existing retailer base to pick up a bigger portion of your portfolio can help reduce the costs associated with shipping, provided that your supply chain is already well managed.
The best way to convince your customers to take on more brands is to guarantee your delivery standards, even with the increased payload, and offer proper incentives for each new brand.
As you transition into one of the retailers major distributors, be sure to monitor your brands and reach low-velocity suppliers with a working solution so that they have plenty of time to successfully turn around their performance.
Conflicting Business Policies/Systems
Get your suppliers to adhere to your company protocols and logistics systems from the very beginning. It will save you a huge amount of time and, more importantly, money. Consider developing a simple 'hand-out' to provide your suppliers with so they know what they need to do to make your job easier.
Many small and medium sized wineries, breweries and distilleries work on small inventories. Reducing your minimum order quantities can help you diversify the types of products you are able to offer your customers, but it can also increase the complexity of your average run. In order to avoid any potential out-of-stocks, make sure the low volume brands you take-on can be depended on to supply orders on-time and in full.
Another big issue that can generate confusion between tiers is the type of promotional campaigns that your retailers allow at their stores. Having a set rubric for suggested (or mandatory) promotional campaigns that adhere to your retailer's guidelines can greatly reduce confusion for you, your retailer and your supplier.
Variance in Demand
The October-November-December period is one of the most important times of the year and your main focus should be set on optimizing order delivery routes and keeping on top of order statuses from both your suppliers and customers.
In high traffic periods, it is essential to make sure none of your team's resources are wasted. To ensure you can push large volumes of product and safeguard against any issues that might affect velocity, prepare your team ready for the holiday season with regularly scheduled meetings and training sessions.
There is nothing worse than log-jammed warehouses due to unscheduled supply runs and overdue re-orders. Set your warehouse lay-out with fast moving SKUs in easy to access areas and get your scheduling done way in advance.
Non-seasonal changes in demand can also greatly affect the velocity of brands across your portfolio. As trends ebb and flow, organizing your team's energy and servicing the current market's favorites is one of the best ways to stay competitive.
However, taking in all of the industry data is a detailed process that can muddy even the best portfolio analysis, especially as even your top-performing SKUs often vary from one quarter to the next.
Communication with your customers is one of best ways to confirm your assumptions and a well tuned logistics software system will keep your company's orders running smoothly.
Whether it's upping efforts to build a market or preparing for larger volumes, don't forget to pass on your forecast to your suppliers so that they can plan accordingly.
Not a BTN Member yet?
Get BTN Premium membership and have full access to articles and webinars on BTN + other benefits like:

Full Access to BTN Consultants
Full Access to Buying Leads
Post Unlimited Brands
Full Access to all Articles and Webinars
Full Access to BTN Live conferences presentations and speaker sessions
Discounted rates to exhibit at major partner events and conferences
And Much More...

Your BTN membership will reduce your trial and error time: Why experiment with your branding and distribution when you can fast-track your time to success? Get 'How to do it' content which will help you improve your sales and grow your distribution. Just one article can help you make better decisions and improve your distribution strategy. Try it