Sommeliers Choice Awards 2023 Winners
The Power of Craft Beer Floor Displays
Tips for craft breweries on how to pitch retailers and design successful floor displays.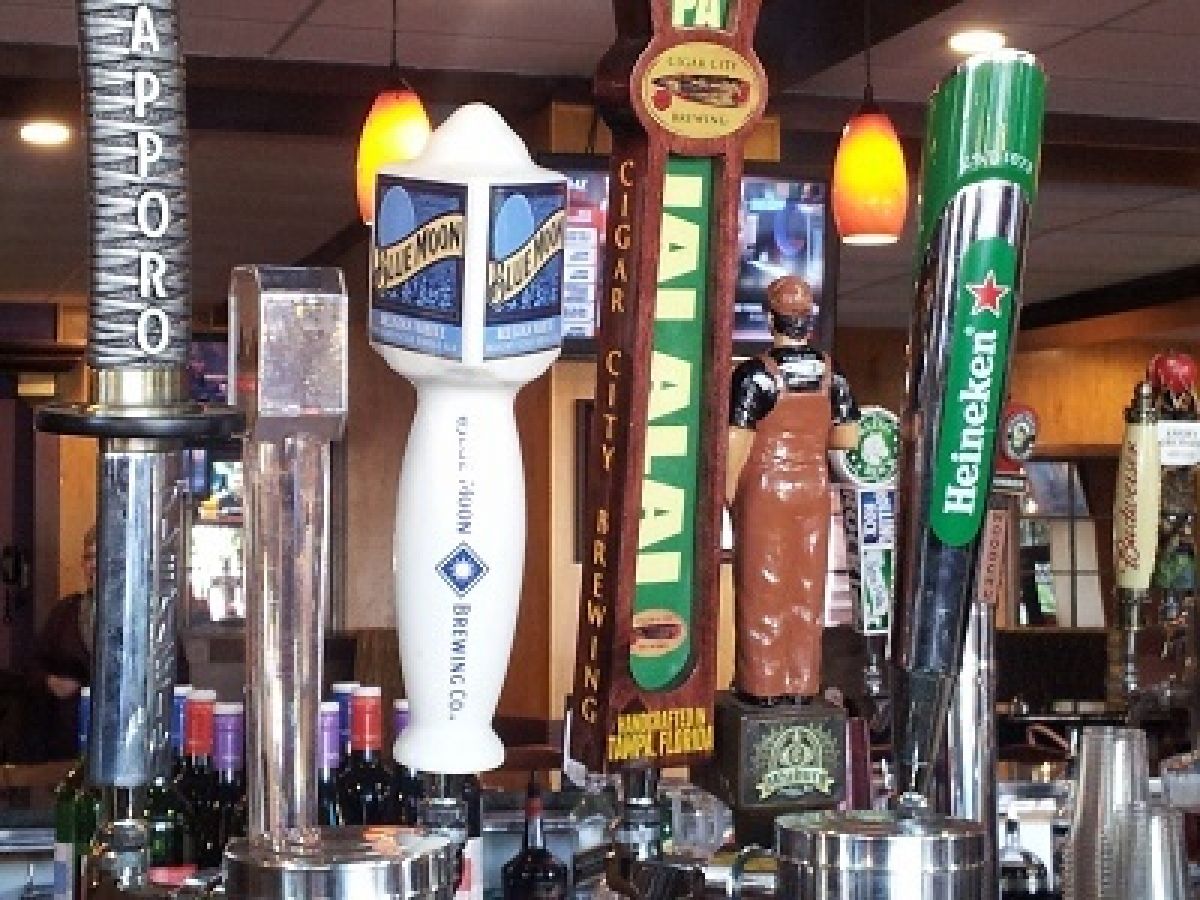 01/04/2016
A craft beer floor display is a stand-alone stack of cases or custom built display that is arranged in such a way to attract attention and stimulate impulse sales from customers. An effective selling vehicle for craft beer, floor displays should be accompanied with targeted marketing material and the brand should be clearly priced in a promotional manner.
By displaying craft beer on the floor, the customer's attention is directed to the beer and the display suggests that the brand is of special importance. Floor displays have immense selling power and are particularly applicable when trying to stimulate add-on purchases of craft beer. Educational literature that gives the consumer a clear idea of why the product is being featured should be easily available and the case displays should be aesthetically pleasing, especially to the target consumer.
Floor Displays and Retailer Decisions
Almost all retailers have experience with craft beer floor displays and understand how to properly deploy them in their stores, but it is up to the craft beer producer to provide excellent cases designed for successful floor displays and top quality POS marketing to go along with them.
Every week retailers are offered hundreds (if not thousands) of products to place on their floors. Since the number of floor display locations for any given retailer is limited, you must be able to sell retailers on why placing your craft beer on the floor will be there best option. Otherwise, you will quickly find yourself on the warm beer shelf with the rest of your competition.
This will become increasingly important in many markets as the craft brewery SKU totals continue to increase. There aren't nearly as many retail stores being built as there are craft beers being offered. While craft beer display space is increasing in many retail stores, there won't be enough shelf space to handle the vast amount of specialty SKUs that are available.
Even with the growing popularity of craft beer, your displays will be competing against other adult beverage categories and, depending on the account, hard goods. Wine, spirits, chocolate, crackers (and the list goes on) – these products are all liable to take a craft floor display's real estate if the featured brand is not selling. As in selling cooler and warm shelf resets, the first step is to successfully pitch your floor display merchandising idea and be able to justify your craft beer and package size against all other products. The second step is proving you deserve to be on the floor.
Before you ask a retailer about featuring your case display, go in and understand how they use their floor space. Your floor display will have to take into account the location, size, use of signs and type of floor display that the retailer uses. Use comparisons of the profit, volume and potential of craft beer against other package sizes.
All of these characteristics will vary by regional popularity, profit structure, advertising and sales promotion support, volume potential and the local and national trends for the craft beer and package size.
Sometimes, the retailer will not believe your sales rep on how the above factors impact sales. Be sure to back up your pitch with independent sales data. Shell out the extra dollars and purchase IRI or Nielsen Scantrack data to do your due diligence and prove to your retailer that your referenced comparisons are backed by hard research.
Types of Floor Displays
There are a number of common types of floor displays used to promote craft beer sales:
The side-stack, or in-aisle display, requires about one square foot of floor space and can be placed in a wide aisle or next to an end-aisle display of another product;
The end-aisle floor display is a display on the gondola or at the end of a grocery aisle;
An island or spot display takes about 10 square feet of floor space and can be shopped on all four sides;
Temporary End Cap in Cross-Merchandised Area;
Permanent End Cap Wooden Custom;
22 oz Craft Bomber Side Stack Island Themed With Pole Stacker;
Island Themed With Pole Stacker.
Not all floor displays sell craft beer equally well. The key factors that are most important in the sale of craft beer from a floor display are:
Location;
Appearance;
Signs and Price Posters;
Brand or Brand(s) on Display;
Size of Display.
Performance of a Floor Display
As you Look at particular store locations, attempt to understan what "standards" work well at all types of accounts. These merchandising standards will includes floor displays that are, at minimum:
Well located ("A" or "B" position in any given store);
Fully stocked (Out-of-stocks are a function of poor distributor execution or lack of brewery supply);
Properly Signed and Priced (POS with name of product, large print to read, size of container, reason to buy and price point);
Features a Single Brand or Brand Family (This could also include a co-branded promotion with a snack food, chocolate or food item like pizza or brats);
Large Enough to Attract Attention (If a normal size is 5 cases, then 3 to 5 times will equate to 10 – 100 cases. Depending on space, theme and the price on the display, a $3.00 to $5.00 mail-in refund, IRC or consumer offer complimenting the price will also drive more volume).
Procedure for Selling Floor Displays:
Here is a general outline you should follow to give yourself the best chance at succesfully pitching a retailer to give you prime real estate for your floor display:
Begin with Promotional Features (Theme or Target Tie-In)
Outline the Total Impact (Both advertising and Promotion Support)
Ask for a Specific Location (Target a spot on the floor or a brand who has that spot now)
Suggest a Large Floor Display (Be creative in both the features, the decoration and a tie-in with the store's marketing plans for that timeframe)
Discuss the POS on the Display (Some stores have special POS requirements, approvals or colors that create consistency and make the store aesthetically appealing.
Play by their rules and everyone wins!
Not a BTN Member yet?
Get BTN Premium membership and have full access to articles and webinars on BTN + other benefits like:

Full Access to BTN Consultants
Full Access to Buying Leads
Post Unlimited Brands
Full Access to all Articles and Webinars
Full Access to BTN Live conferences presentations and speaker sessions
Discounted rates to exhibit at major partner events and conferences
And Much More...

Your BTN membership will reduce your trial and error time: Why experiment with your branding and distribution when you can fast-track your time to success? Get 'How to do it' content which will help you improve your sales and grow your distribution. Just one article can help you make better decisions and improve your distribution strategy. Try it