Sommeliers Choice Awards 2023 Winners
Steer into a Utopian Bulk Wine Rotation
A perfect bulk wine rotation is a euphoric feeling for any bulk wine producer, since they understand how difficult it truly is to achieve it.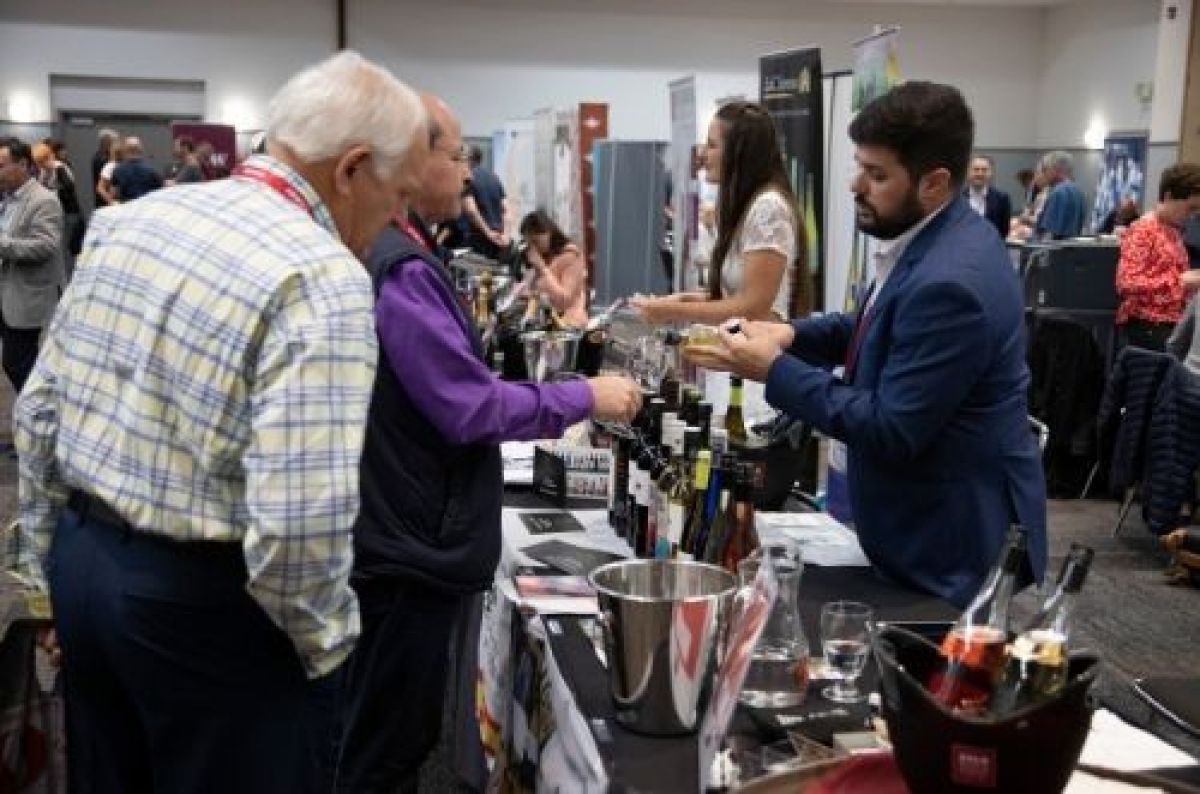 26/10/2019
By the end of this article, you should be in a position to solve your own issues pertaining to questions like:
Where will my wine fetch me the maximum profits?

What do I do with this quarter of a million litre of wine that I don't have buyers for?

Have I exhausted all my options on selling my bulk wine?

Are Bulk Wine Trade Shows a place to find good buyers?
Otherwise euphoric bulk wine producers when suddenly hit by the brunt of a year of stagnant wine tanks, begin to feel demoralized when the last resort that they are remained with is sending a portion of their unsold wine for distilling. But, hey! What if they are skipping a few steps? Keep reading, because this article is going to unravel and is going to help re-direct you towards taking a targeted approach to the right kinds of buyers of your bulk wine which you may not have otherwise considered.

Ways of maximizing profits

"We drink much more than we make!" –Steve Dorfman, Partner, Ciatti Company (has worked over 37 years in the wine industry)
If you are a bulk wine producer in the USA and are exporting out of the country, you may just be cutting your own margins on your wine produce. Dorfman backed with his 37 years (and still counting) of experience in the wine industry was the keynote speaker at the International Bulk Wine and Spirits Show in July 2019 hosted by the Beverage Trade Network. On a recent podcast show hosted by Sid Patel, CEO, Beverage Trade Network, Steve said he believes that USA is currently the crowned king of the maximum profits in the world when it comes to bulk wine.

Left-Overs

Being a bulk wine producer, you are a company that mostly gets distributors flocking around you, but all of a sudden, maybe the tastes have changed, or the season has passed, or people have moved onto different wines and the transition has resulted with you being held with tonnes of wine for a considerable period of time. Your best bet here is to first analyse if your wine is demand in the market that you were selling in. The demand that will matter will be the current demand. If your wine isn't in demand right now in the market that you were selling your wine in, re-direct your energies towards finding a country or a city where your wine is in demand.
Your next step would be to find bulk wine buyers and wineries that buy bulk wines in times of shortages of supply. This is a more frequent occurrence that you would think. Just consider the number of times you have been demanded for your bulk wine after you have run through all your tanks for the season. This is where you are going to earn the maximum profits, even more than quoted by importers, distributors and private labels that have the need to buy in bulk.
Ofcourse, if you are unable to find a buyer of that kind, your next best bet would be again to analyse the on-going demands of the distributors. You being a bulk wine producer are lucky since thanks to your position in the wine industry chain, you already have a network of people telling you demands at your beck and call.
Known Bulk Wine Buyers for the US Market

Cameron Hughes – Now owned by Vintage Wine Estates
The Wine Group
Accolade Wines – Acquired by the Carlyle Group in 2018

Trade Shows

Trade Shows for Bulk Wine manufacturers are a paradise. For example the Wine and Gourmet Japan, China International Wine and Spirits Exhibition, International Bulk Wine and Spirits Show are some of the more popular trade shows where you could easily find a buyer to your bulk wine. Importers, distributors and label representatives from all over the world crowd at these events for their bulk wine needs. Not only wine needs, with several other fields falling under the umbrella of acquiring wines from a bulk wine producer, people from other industries too make it into these events to provide various services from grape growing and plantation counselling to transport and logistical solutions.
Being a bulk wine producer and sitting on wine can be taxing, and hence investing into trade shows to find buyers and keeping your wine rotation running is your key to creating your utopian bulk wine venture.