Sommeliers Choice Awards 2023 Winners
How To Increase Your Cellar Door Sales
Information for wineries, breweries and distilleries on how to increase traffic and sales at brewpubs and tasting rooms.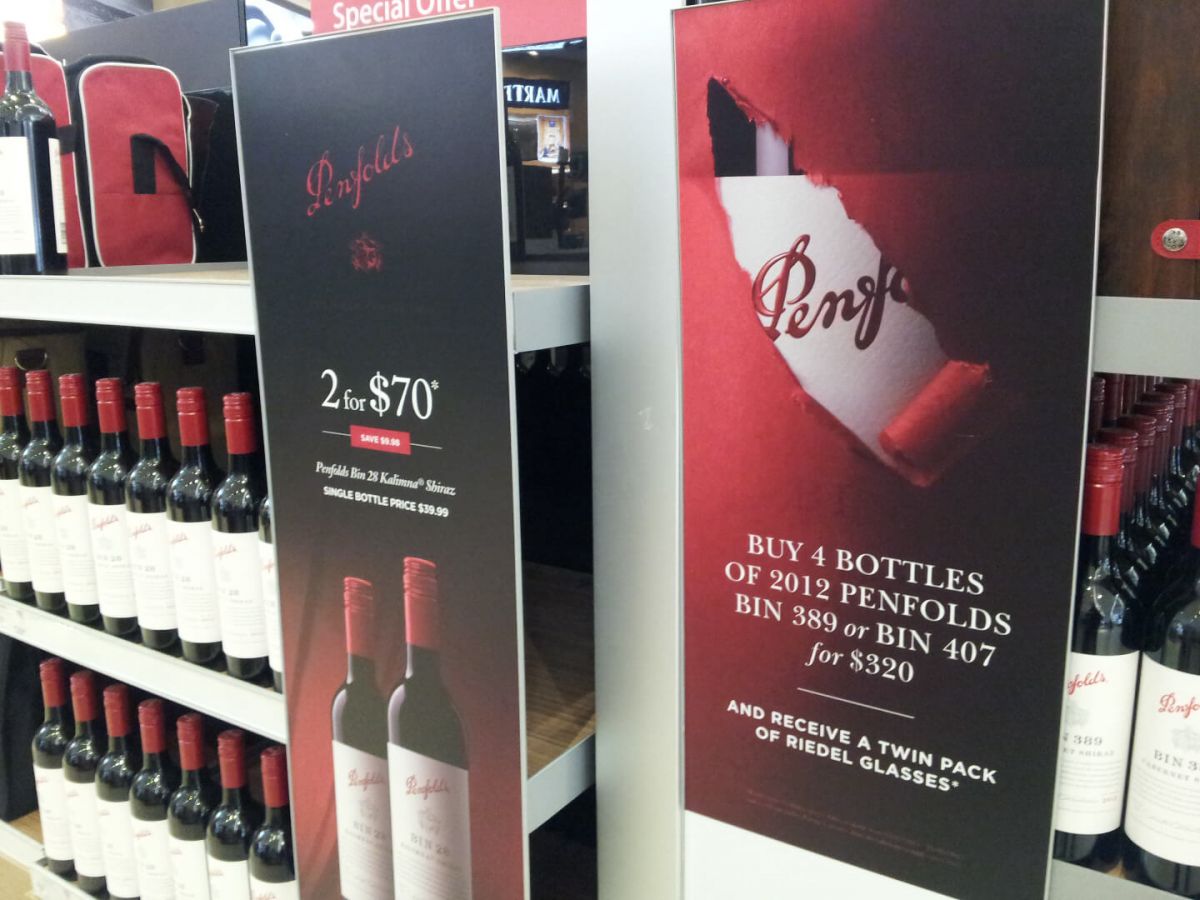 16/04/2016
Even in small spaces, tasting rooms can generate big business for wineries, breweries, and distilleries, but you'll need to invest in your tasting room much like you pour resources into production facilities, equipment, and marketing departments.
A successful tasting room is a seamless extension of your brand. It should provide an entertaining and dynamic forum for your staff to educate visitors about products and promote sales. Across the world, tasting room designs grow grander by the minute, but maintaining your focus on streamlining sales should always be your number one priority.
Here are some tips for optimizing your business's most important on-site sales maker :
Architect for Success
Take tasting room architecture beyond ambiance and begin blueprinting your sales funnel from the very beginning. Tasting rooms vary not only in size but also in setup: from countertop bars to banquet tables, even picnic benches on a veranda. But which is the winning design?
Seated, personalized service allows your employees a greater opportunity to build rapport, which is an essential 'hand-selling' component when it comes time to suggest a purchase and close the sale. Though it may not be feasible to orchestrate a full-scale renovation, simply shifting the proportion of tasting counter to seated tables may be enough of a change to make a difference.
Don't be Stingy When it comes to Staffing
Understaffing is a tasting room epidemic, which is commonly caused by managers who shudder at the sight of idle hands on the payroll. However, retail runs at a different pace than many administrative positions. There is an ebb and a flow to retail which requires being sufficiently staffed to attend to your visitors when they arrive in droves, yet lean enough to be fiscally responsible when the tide is low.
Still, in an effort to buckle down on labour costs, tasting rooms may be forgoing much larger potential profits. Shaving off a few hours on the clock may limit your customer service capabilities, perhaps costing you a coveted wine club signup.
Insist on Sales Training
Regardless of the size of your establishment, your tasting room staff are the sales reps at your most important location. A lack of a professional sales staff equates to dollars slipping out your front door after visitors sip and walk away empty handed. Rather than onboarding them with cursory sales training, invest in intensive and on-going sales training that ensures they are polished brand representatives as well as profit-producers.
Create a sales handbook with the essential brand and product information, sample sales scripts, vital vocabulary, and actionable sales techniques that new trainees can begin implementing from day one. You may even create an employee mentorship program to provide specific feedback over the long term.
Be sure to touch upon essential sales strategies such as:
• Tips for developing rapport
• Understanding why visitors buy and how to recognize buy signs
• How to overcome objectives
• Tactical ways to ask for the sale
Encourage Engagement
Sadly, too many tasting rooms encounters scarcely get past a curt "where are you from" conversation. Your visitors are thirsty for a personalized experience almost as much as they crave a perfectly poured glass of your product. A tasting room is not only a sales ground, but it is also the setting for memories and stories that will ripple out into a visitor's personal network and conversations.
Encourage your staff to take the time to engage visitors with open-ended questions and to achieve a dialogue even at the tasting counter. If your tasting room is a bar-top only design, peak weekend hours may require additional staff members to ensure the same level of personalized service is provided throughout the week. At the end of the day, face-to-face interaction sells better than anything else.
Anticipate and Overcome Objectives
Amateur sales staff tend to equate a customer's objection with a door slamming shut in their faces, when in fact quite the opposite is true. An objective is not a rejection, it is a request for more information. Make sure your staff is prepared with an arsenal of solutions when common objections arise. For example:
Objection: "We just started our wine tour, the bottles will get too hot in the car if we buy them now."
Response: "We'd be happy to hold it for you or have it dropped off at your hotel if you like."
Objection: "I'm already over my budget for today."
Response: "Well, with the purchase of two bottles I can refund your tasting fee. That's a steal."
There is always a solution to your customer's problems. Be sure your personnel are good problem solvers and can think on their feet.
Implement an Incentive
Commissions, sales incentives, and/or team rewards can skyrocket sales in your tasting room. When individuals have a stake in the outcome they are willing to bring more initiative and intensity to their daily tasks. Incentives may be based on individual performance or collective goals within a small team. Rewards may be given as cash incentives, gift cards to the tasting room, or unique prizes selected by your management team.
No one incentive program guarantees success, which is why your key business objectives should dictate how you structure your program. Determine whether your goal is to increase sales, focus on club memberships, or generate a team-mentality and improved work ethic. A successful incentive plan should not necessarily reflect what your competitor does in-house, but rather what your in-house needs are.
Also, avoid setting a cap on earnings or disbanding commissions once your goal is achieved. Doing so could work against you the next time you propose an incentive plan in the future.
Add to the Order
Suggestive selling is an important part of any retail business, but one that can be particularly successful and frequently overlooked in a tasting room setting. It's an obvious way to boost revenue, yet many staff members shy away from it for fear of over-selling rather than up-selling. Highlight any by-the-case discounts, custom carrying cases, or items that can't be purchased outside of your tasting room. Try placing member-only wines close to the POS checkout and mentioning the exclusive opportunity to your customers, it may be just enough temptation to push a wine club membership sale over the edge.
Track Key Metrics
During the frenzy of peak hours, capturing sales data may a juggling act but it is a juggling act that could be a game changer for your business. Insist that tasting room staff attach sales records to every customer order, particularly club members. These insights offer you a 360-degree view of who your customers are, what they are buying, and via which channels. At the very least you will be equipped with a client database which can be leveraged for email newsletters and digital marketing campaigns.
Depending on your POS software, you may be able to collect this data automatically. If not, extra staff members may have to be added during peak hours.
Win Big with Club Sales
Club sales are powerful profit generators and marketing tools. They motivate customers to actually pay to be regularly reminded about new products and special offerings, as well as encouraging sharing and word-of-mouth.
Streamlining the sales of club memberships involves clearly displaying club benefits and prices, tracking conversion rates daily, and asking your front-line tasting room staff for their input on what customer objections are most commonly heard.
(Almost) Free Tasting Fee – Reimburse where it matters
Comping the tasting fee or applying it to a tasting room purchase is a common industry practice, but it may not be as optimized as possible. Because such reimbursement programs may motivate only minimal, low price point sales, some managers establish a minimum purchase required for reimbursement. That minimum purchase may be expressed as a dollar amount or bottle count.
Rather than comping for one-time purchases, wave the fee only for wine club sign-ups. After all, wine club members offer greater lifetime value by far.
Related Articles You Might be Interested in -
Not a BTN Member yet?
Get BTN Premium membership and have full access to articles and webinars on BTN + other benefits like:

Full Access to BTN Consultants
Full Access to Buying Leads
Post Unlimited Brands
Full Access to all Articles and Webinars
Full Access to BTN Live conferences presentations and speaker sessions
Discounted rates to exhibit at major partner events and conferences
And Much More...

Your BTN membership will reduce your trial and error time: Why experiment with your branding and distribution when you can fast-track your time to success? Get 'How to do it' content which will help you improve your sales and grow your distribution. Just one article can help you make better decisions and improve your distribution strategy. Try it