Sommeliers Choice Awards 2023 Winners
Get Ready For Holiday Programming: 10 Lean Marketing To Get Your Going
Tips on your spirits, beer and wine marketing for holiday sales season and how you can get maximum benefit from this unique consumer mindset?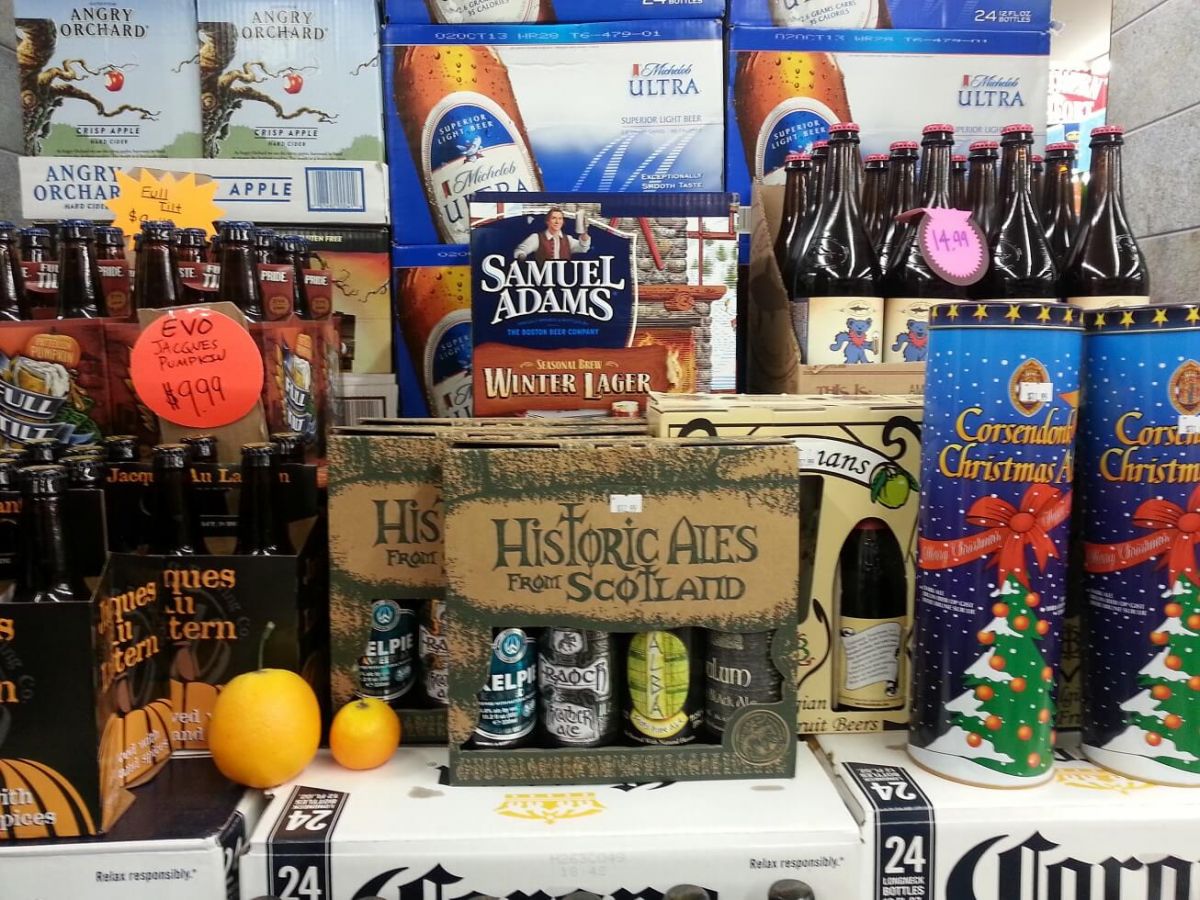 15/08/2014
Develop a marketing campaign just for the Thanksgiving to New Year period. From now until January 1, the "buyer mentality - the retailer" prevails. Retailers are planning to budget their quantity buying and will take advantage of the retail programs that are offered to them.
Below are our top 10 strategies for building Holiday Sales and Profits:
1. Products and Services for Every Budget
To maximize revenues, smart distributors get their retailers to develop gift ideas to fit every budget -- for example, Gifts for $10, For $50, and Over $200, etc. As a distributor, you can help retailers develop products or services to fit every budget in your business. And, they feature your brands, not the competitors!
2. Holiday and Gift Box Packages
Holiday/gift packages are the HOT sellers right now! Why? Because they take the "thinking" out of buying. For example, pre-package gifts of beers, popcorn, glassware, nuts, t-shirts, and collector cans or special beers in bottles.
The "gifts" can be featured in logoed wooden boxes, pails, waste baskets, dripped-waxed bottles, foil neck bottles and holiday-themed variety packs or cases. You can you take the "thinking" out of buying your goods or services. You can "pre-package" multiple items to make it easy for your customers.
3. Bundled Products or Services
Rather than sell single items, offer "theme" combos. For example, a holiday "spiced ales" gift package, or "imported beers", or "craft beers from one state" or "beers which have 90 point ratings or higher from BA". Or a "beer book that was just released", or "home brewing equipment or recipes" and "brew for a day certificates at a brewpub". You can bundle complementary products services to create your own "theme" offering.
4. "Consumer Loyalty Programs"
Create customer loyalty and longevity with this winning strategy. The options are endless. For example, "Beer of the month" club, "Package of the month" club, "Pick 12" Program, "20% off for $200 purchase" or "Free delivery for $100 purchase or more", etc. These programs work best when you give significant discounts in exchange for a long-term buying commitment of your products or services. Use your creativity when you adapt this strategy to your business.
Image Source: Fowles Wines, Australia
5. Start promoting holiday sales early.
Image Source: Fowles Wine, Ausralia
According to a 2012 survey conducted by Compete, 54% of shoppers had completed at least a quarter of their holiday shopping before Thanksgiving weekend. Many more are shopping online or looking for ideas before Christmas arrives.
6. Order supplies well in advance of the holidays.
Check to see that you'll have enough merchandise on hand to satisfy customers. Use last year's records to estimate the quantities of supplies you'll need to meet this year's demand. Check to be sure you'll have enough holiday bags, logoed wooden boxes, tissue paper, holiday wrap, logoed pails, logoed waste baskets, foil or dripping wax for bottles, and other items you'll need to wrap or deliver customers' purchases. Stay on top of your vendors, because if they miss your deadlines, you'll miss the Holiday sales opportunity. Holiday sales for some beers and wines are 30-40 percent of the entire year's volume!
7. Be sure your website is customer-friendly.
Image Source: Barefoot Wines
Consumers do a lot of their holiday "window shopping" online. To be sure your online store is consumer-friendly, ask a friend who has never used your site to make a purchase. Give them something specific to buy, then watch as they try to find the item and buy it on your website. Can they quickly locate the item? Can they figure out how to put it in the cart, and then how to view the cart and pay for the item? Or are they clicking around in frustration? Fix any problems you see now so you don't frustrate and lose shoppers during the holidays.
8. Make the shopping experience easy.
Be sure to include the business phone number, business hours, time zone, customer service email address, return policy and guarantee can all be found from all pages. The easier it is for customers to find contact information, the more confident they'll be about placing an order. If at all possible, have a way for customers and prospects to reach a real person on the telephone. There's nothing more frustrating to potential customers than to call a company to request information, only to be pointed back to the website to create a support ticket with no indication of when to expect an answer.
9. Get your ads ready now for local print media.
If you can write the ads now, you'll have ample time to have several people proofread them before they run. Check with the media you plan to use to find out if they have special holiday editions you'll want to advertise in, and to find out what the closing dates are for ads.
10. Social Media is changing the way people shop
Encourage current site visitors to sign up for a mailing list, like you on Facebook, follow you on Twitter and read your newsletters. If you fail to capture their email address the first time they visit your site, chances are slim that they will return to your site. If they don't return, you've wasted the money - perhaps as much as $5 or more a click - that you spent to get them to your site in the first place. For ease of use for smart phone owners, include a QR code on the flier that they can scan to get to an online signup form. Be sure your web pages include social networking share buttons on your site. If they don't have your web developer, add them now and set them to show the number of shares. Prospects are more likely to buy a product if they see signs that a lot of other people like it.
One final idea is to reward your employees for increasing your Holiday Sales. Run a sales incentive or contest and include all of your employees in it. If they sell the most during November/December, then you can give them a gift certificate, gift card, dinner at a restaurant, shopping spree at the local Mall or reward points on their favorite travel and hotel card.
Pick one of these 10 strategies that most resonates with you. Each strategy is easy to implement just in time for the holidays. Announce your new combo packages, volume discount, etc. in your Christmas or New Year's greetings, newsletter or any other holiday communications to your clients and prospects. REMEMBER: Make it easy and rewarding for customers to buy from you and they will reward you with holiday sales.
Not a BTN Member yet?
Get BTN Premium membership and have full access to articles and webinars on BTN + other benefits like:

Full Access to BTN Consultants
Full Access to Buying Leads
Post Unlimited Brands
Full Access to all Articles and Webinars
Full Access to BTN Live conferences presentations and speaker sessions
Discounted rates to exhibit at major partner events and conferences
And Much More...

Your BTN membership will reduce your trial and error time: Why experiment with your branding and distribution when you can fast-track your time to success? Get 'How to do it' content which will help you improve your sales and grow your distribution. Just one article can help you make better decisions and improve your distribution strategy. Try it