Leading Drinks Industry Trade Shows Around The World
Trade fairs of the beverage industry that you can not miss.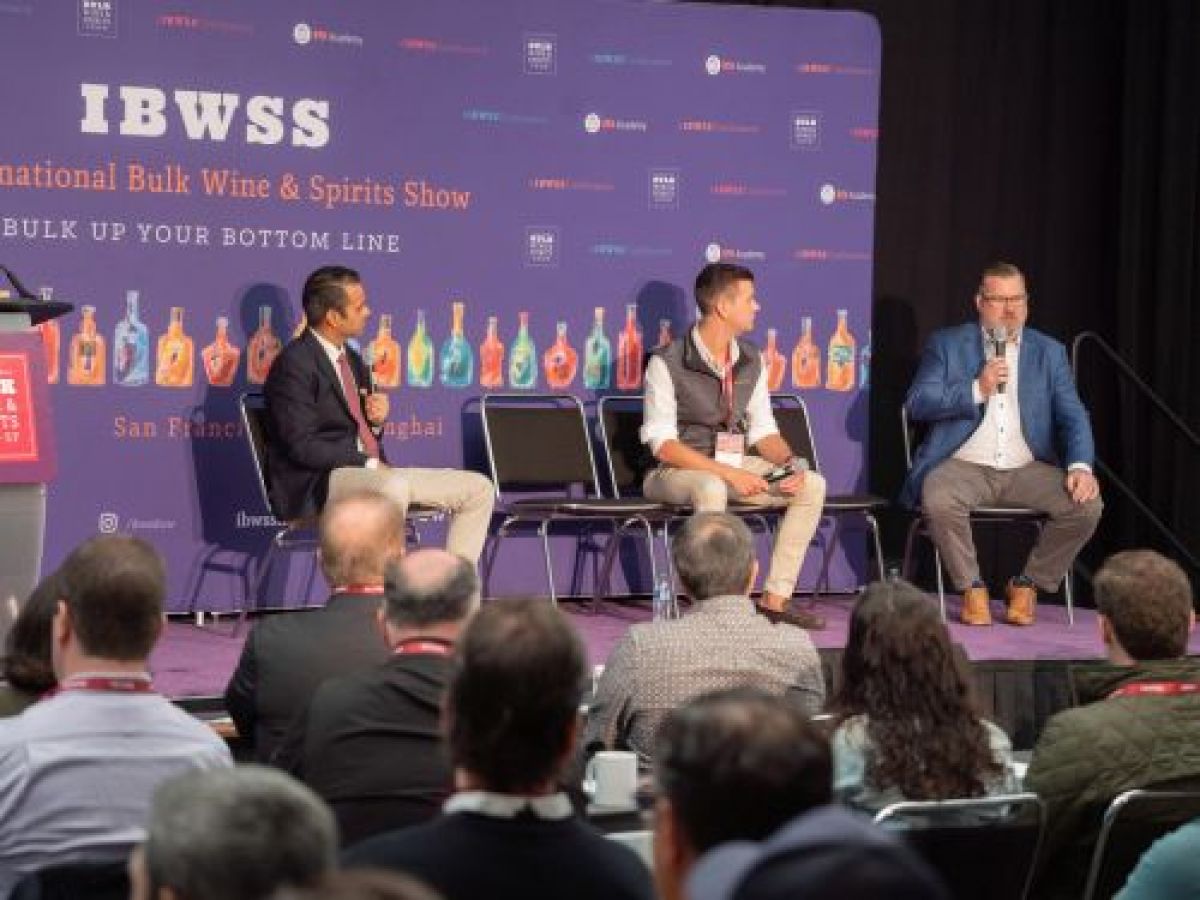 06/04/2023
There are many trade shows around the world that focus on the drinks industry. Some of the leading ones include:
1) ProWein: ProWein is the only international trade fair that covers the complete world market. Correspondingly international are the visitors. And these are exclusively connoisseurs of the industry because the controlled admission means that there are only professionals among themselves at ProWein. Traditionally, it's all about business at the order trade fair from the initial conversation to the high number of business deals.
2) Vinexpo: Across the globe, Vinexposium creates events all year around that are recognized for their ability to establish relationships, bring together every strand of the wine and spirits industry, and reveal new opportunities. As a supportive, ambitious ally, they create the momentum that allows the industry to extend its reach so that they can design the future of wines and spirits together.
3) Bar Convent Berlin: The Bar Convent Berlin is the largest trade fair for the bar and beverage industry. Bar owners, bartenders, distributors, and manufacturers from around 80 countries come to the BCB in Berlin every year to make new contacts, find out about product innovations and take part in seminars. With further BCB shows in the USA and Brazil, BCB has expanded its global network.
4) London Wine Fair: Joins over 10,000 drinks industry professionals at the UK's biggest live and digital drinks trade event. Taking place at Olympia on 15-17 May 2023, this progressive fair will be rich with inspirational content, feature outstanding wines to taste from around the world, and will have an abundance of networking opportunities taking place in person and on the Fair's intuitive digital platform.
5) UK Trade Tasting: UK Trade Tasting is brought to you by Beverage Trade Network, the leading online platform dedicated to connecting the global beverage industry. BTN successfully connects wineries, breweries, distilleries, and brand owners with international importers, distributors, brokers, and beverage industry professionals on a daily basis. Strong partnerships with international and UK organizations have helped BTN establish UK Trade Tasting as a premiere sales and marketing event committed to connecting the UK beverage industry.
6) Tokyo Bar Show: BarShows are the main event for the alcoholic beverage and bar industries and are held in the name of the region in which they occur. These exciting events draw attention from across the globe regardless of whether you are an industry insider or not. In 2012, the Tokyo International BarShow was the first to be held in Asia. It was held in conjunction with Whisky Live, a global event well-known in Japan. A world's first to bring together bars, cocktails, and whisky with a hugely successful program that satisfied liquor lovers of all kinds.
7) Tales of the Cocktail: With hundreds of opportunities developed specifically for industry professionals from bartenders to distillers, Tales of the Cocktail is the drinks industry's annual meeting place for exchanging new ideas, products, and techniques featuring in-person education, tastings, networking, and awards programming. Since 2002, the global spirits community has gathered in the heart of the French Quarter for Tales of the Cocktail. What started as an annual walking tour of historic New Orleans cocktail bars has now become the world's leading cocktail conference.
8) Wine & Spirits Wholesalers of America Convention & Exposition: WSWA's premier event has been reimagined, redesigned, and reinvented to better meet your goals, bring more value, and address your key business challenges. Join us at the all-new Access LIVE to explore what's new as the wine and spirits industry comes together to collectively connect, innovate and grow. There is no other event in the industry that rallies so much expertise and networking and so many solutions and opportunities under one roof.
9) Vinitaly: Vinitaly is an international wine competition and exposition that is held annually in April in Verona city, region of Veneto, in northeast Italy. The event is exclusively for wine professionals featuring an average of 3000 wines from several dozen countries. First held in 1967, VinItaly has been called the "most important convention of domestic and international wines" and the "largest wine show in the world".
10) International Bulk Wine and Spirits Show: This is an annual trade show and conference, open to trade professionals only, which takes place in San Francisco, CA. IBWSS visitors are buyers looking to meet up their demand for bulk wines, bulk spirits, private label programs, grape buying, or contract manufacturing. IBWSS San Francisco will give supermarkets, retailers, restaurants, wineries, distilleries, and other buyers a premier international platform to source bulk wine and spirits and meet private label suppliers.
11) USA Trade Tasting: This is An annual Trade event featuring exciting wines, craft beers, and craft spirits from all over the world to US importers, distributors, retailers, and press. USA Trade Tasting is brought to you by Beverage Trade Network – the leading online platform dedicated to connecting the global beverage industry. Beverage Trade Network (BTN) is an online marketing and B2B networking platform servicing suppliers, buyers, and beverage professionals in the global beverage industry.
These are just a few examples of leading drinks trade shows around the world. There are many others that cater to different segments of the drinks industry, such as beer, coffee, and tea.
Written by Sid Patel, Beverage Trade Network