Sommeliers Choice Awards 2023 Winners
Inside Interview with Sid Patel on Get Drinks Delivered (GDD)
Get to know from Sid Patel how Get Drinks Delivered will be a game-changer for those offering delivery services.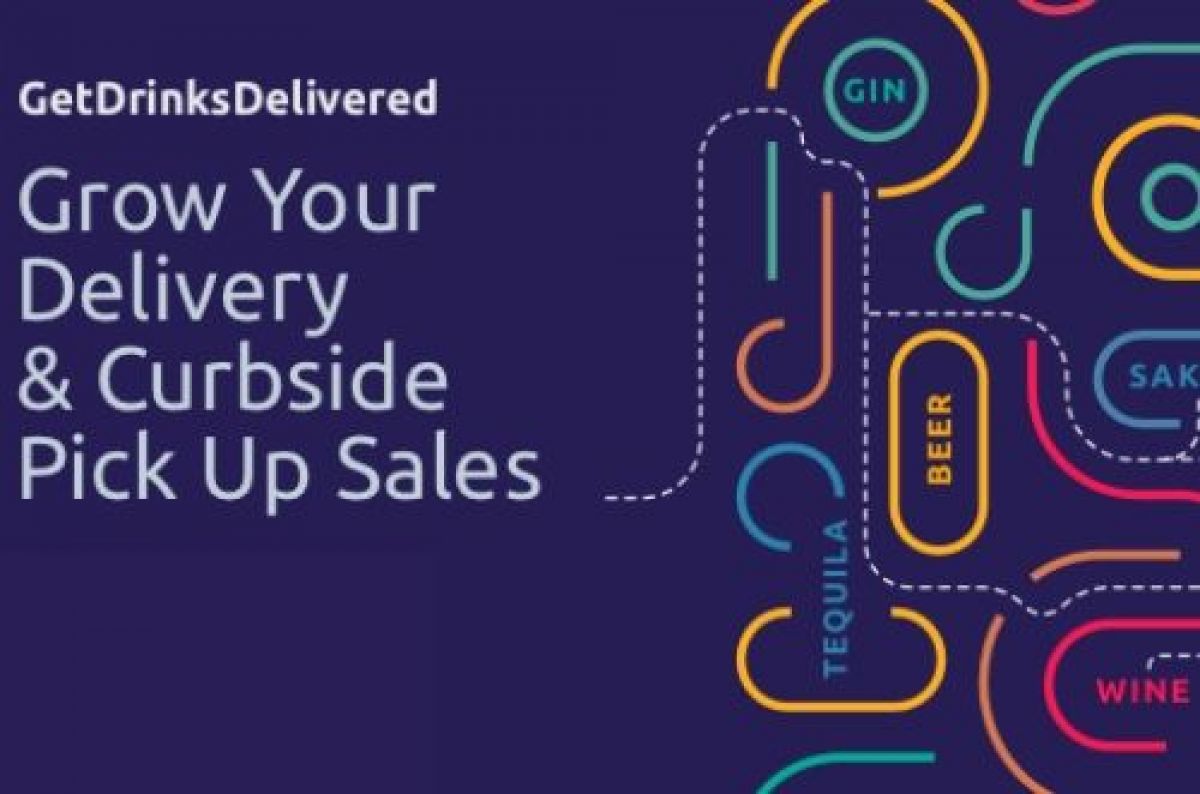 Get Drinks Delivered knocks the door of the drinks industry to help suppliers drive DTC sales and connect with consumers. It's also aiming to increase consumer awareness on delivery and pickup options present in their neighborhood. So, here is an inside interview with GDD's CEO, Sid Patel, sharing insights on Get Drinks Delivered launch and its benefits.
Sid has been in the wine and spirits industry for over 16 years. He founded his own wine company with brands from Australia, Argentina, Chile, France, New Zealand, Spain, and South Africa. His first brand 'Friday Monkey' was sourced from the Riverina region of New South Wales. Having sold his brands in the USA to both independent retailers and national chains, small distributors to the nation's largest distributors, he brings immense experience in building a brand from the ground-up.
Sid is also the CEO and Founder of Beverage Trade Network and Get Drinks Delivered. Some of the assets include Beverage Trade Network, USA Trade Tasting, BevRoute Magazine, IBWSS London, IBWSS San Francisco, IBWSS China, London Wine Competition, Future Wine Expo, Cannabis Drinks Expo, Cannabis Food Show, Sommelier Business and Bartender Business
Q: What are the long term plans for GDD?
A: The long tail plan for GDD by this year-end is to truly give an Omni and global solutions to our partners. This is just a start. The plan that we have in place is going to revolutionize commerce here and how people are going to buy wine globally. So, if you're a winery in Napa, you can control your DTC sales in Shanghai, London, or your own backyard Napa. This is just going to be a Game Changer.
Q: What's the launch plan for GDD?
A: The product launch is going to be in Three Phases. In May, we're doing a soft launch for the users, so the goal will still be adding more wineries, breweries, distilleries, and supply-side, who can directly sell to the consumers, liquor stores that can deliver and have a curbside pickup and restaurants.
In June, our focus will be a little bit on the user with pilot cities we have identified, i.e. San Francisco and London. So, we're going to be testing this product overall in the USA and UK with a focus on San Francisco and London. And we will create more matching algorithms for the User's needs and show them the curated search on GDD.
In July, we plan to go full throttle on user awareness. Once we hit about 2K-3K merchants on the GDD platform
Q: How is it going to help wineries, breweries, and Distilleries?
A: If you're a winery and serious about building your Direct to Consumer business or curbside pickup, this is a very very big opportunity for them to create relevant content for the users on GetDrinksDelivered.com. Content like: How they're handling safety, product recommendation, deals, storytelling, all these works. The idea is to connect with the user and make them aware of you're alternate sales strategies and this may very well be the new normal.
Q: Is this a temporary solution for wineries, breweries, and distilleries?
A: We may very well be in this new normal till the vaccine comes, which maybe 12-18 months. This new solution will help the business to get in front of consumers. This is not a backend e-commerce solution or a wine club solution software or a logistical solution – this is pure sales and orders. This will help wineries, breweries, distilleries, bottle shops and restaurants who are delivering themselves in their neighborhoods tell their consumers they are open and are delivering.
It's a very simple solution to a very big problem. Consumers will be able to see who is delivering, what product type and which post and zip codes, and call the business directly. More importantly, BTN will be helping push these businesses and help them market the message to create awareness and orders."
This is not just a one-month solution, we see this as a good long term solution beyond Covid-19 to get some direct orders for themselves and keep their delivery business options in case of such crises.
---
Register Your Business For FREE Before May 30 on Get Drinks Delivered
---
Q: Company pages on GDD will have relevant info?
A: Vendors will be able to create their company pages. They will be able to select their delivery time and options (delivering or curbside pickup), they will also, be able to add extra information for the users on how they're ensuring safety, products recommendation and most importantly they can offer special deals for the user, so, they can enter coupons or discounts available that people can call and quote.
Company listings on Get Drinks Delivered
Q: How is GDD solving the problem for users?
A: For anyone hearing about GDD, what do you do and how is it impacting people's life. Get Drinks Delivered is the best way to know who's delivering and who is open for pick up as far as wine, beer, and spirits go. so, if you want to know which liquor stores are open in your nearby areas for curbside pickup or who's delivering or which winery near you is open for curbside pickup or delivering or which brand can be delivered using the third-party logistics at your doorstep, you should go on to GetDrinksDelivered.com.
It's very simple, so all you have to do is go to GDD and you can search in two ways: who's delivering to your door and who's available for curbside pickup within the selected miles options (5 Miles, 10 miles, etc). The business that is included in the search results is restaurants that can deliver directly, liquor stores, winery, brewery, and distilleries directly. So, not only you're able to find who's delivering and who's open, more importantly, you can connect with your local winery, brewery, and the distillery and support them at this time. you can go on their website, place an order, and pick up your curbside with contactless deliveries.
Vendors will also be providing information on how they're handling safety and what they're doing to ensure that your product is managed properly and safe.
Q: Can you elaborate on the service you're actually selling?
A: So, the service is an information and awareness service. Service for the end consumer is simply finding out who's delivering to them, who's open for pick up and this information is given to the user in a very smart way.
For vendors, there is a flat administrative fee of $99 per year which is almost about $8 a month and in this, they get a micro content in their company page where they will be able to create content and awareness for their winery, brewery, distillery, restaurant or liquor store helping them create more awareness.
Q: How are you managing to have your team's focus on GDD?
A: Everyone at BTN , from CTO to down the line is investing their full time on GetDrinksDelivered.com . We will be investing and putting our full focus for the next two months on GDD.
BTN- Chief Technical Officer, Mauricio Perez's Work From Home Set-Up
We want to avoid layoffs and even if we have pivoted. We seriously encourage wineries etc to understand how serious this shift is going to be and start thinking about other channels especially pick up and delivery.
About Beverage Trade Network:
Beverage Trade Network (BTN) is a global media and B2B networking platform based in the USA servicing suppliers, buyers and beverage professionals in the global beverage industry. BTN runs other competitions around the world with the same philosophy and judging process like the London Wine Competition, USA Wine Ratings. BTN also owns BevRoute, a magazine for Importers and Distributors and runs a line up of trade shows around the world which includes USA Trade Tasting in New York, IBWSS UK in London and IBWSS China in Shanghai, IBWSS USA in San Francisco, Cannabis Drinks Expo and Cannabis Food Show.