Sommeliers Choice Awards 2022 Winners
Being Part of Your Wine Trade Community
The wine and spirits trade community greatly benefit you to carve out a niche for yourself within the community. You must leverage it. Here is what you need to do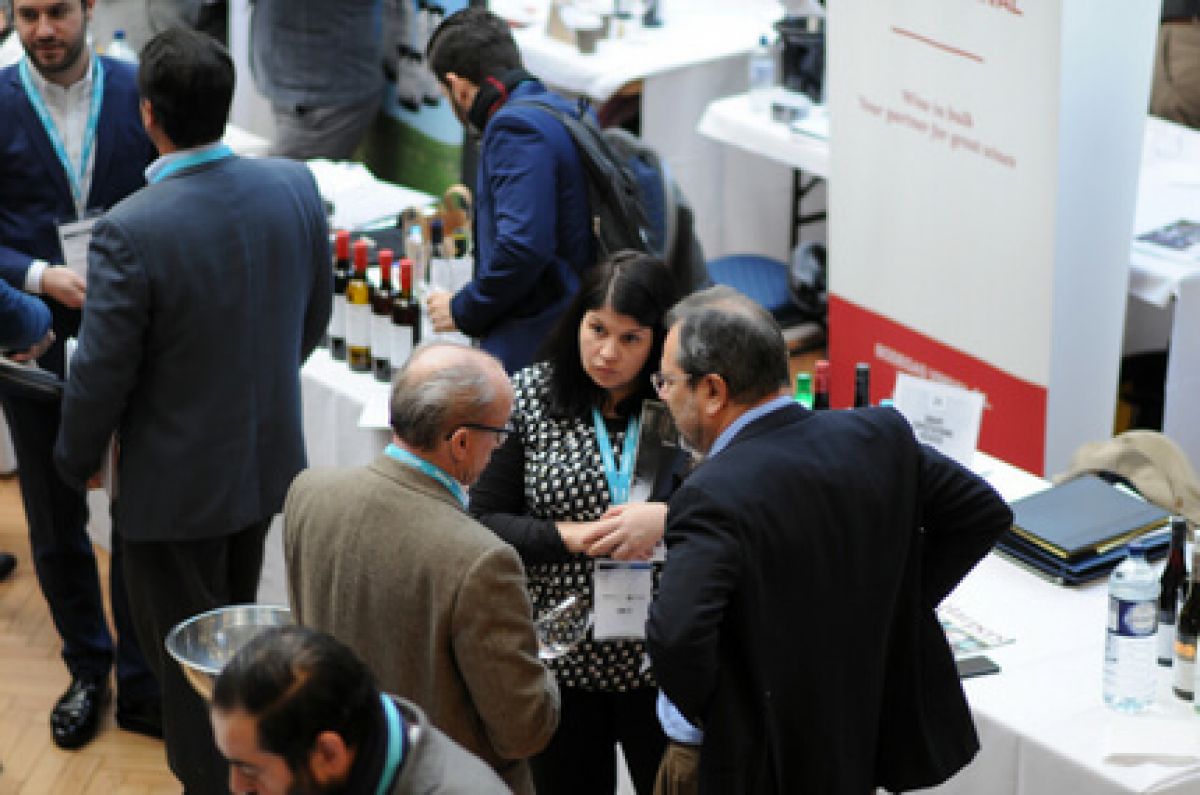 09/07/2018
Unlike most office workers who typically work, eat and exercise in close proximity to their workplaces, wine and spirits sales reps have a business that takes them to disparate locations, whether it's an urban, suburban or rural account run. However, similar to many businesses, the wine and spirits trade has a community within each market across the country. It will greatly benefit you to carve out a niche for yourself within your given community. Even in large urban markets like NYC, Chicago and Los Angeles, it's often noted by trade veterans that the community is "a small town where everybody knows everybody." Word of mouth and maintaining up-to-date contacts are vital ingredients to keep your business healthy. As part of your wine trade community, you'll often hear the news that affects your business before the general public knows it. Eventually, you'll get referrals from your network of contacts and, in turn, give referrals to your network.
Attend Trade Events as Much as Possible
Trade tastings, seminars and classes are excellent opportunities to meet potential buyers and other sales reps. Make time to attend these events, both for your own distributor/importer and for others, if possible. These are a great way to meet buyers at new accounts and to exchange inside information with other reps. Equally as important, trade events are a perfect scenario to meet difficult-to-reach buyers and the members of the sales team at your accounts. Don't be surprised if you spend as much time re-connecting with old co-workers or industry friends as you do tasting wines and spirits. If you have a bunch of new contacts at the end of the event, make sure to reach out to them and add them to your contact list.
Grab a Late Night Bite or Drink Where Chefs and Buyers Hang Out
Get to know where hospitality and wine trade people hang out. Every market has a place where chefs go to unwind and have a bite after they close their kitchens. Every area has restaurants where, on a slow Monday or Tuesday night, you can BYOB (Bring Your Own Bottle). These are prime places to form relationships with trade people. Before long, you'll hear about openings, closings and re-openings before these are items on a website or news feed. You'll hear it from the source, the people that actually work at these places, or their friends. This is "actionable" information that can help grow your business.
Do the Right Thing Through Benefit and Charity Work
There's no better way to be part of a community than by helping its members, especially groups that sorely need support. Every season sees scores of opportunities to participate in benefits that help parks, beaches, schools, museums, opera houses, disabled people, veterans, community organizations, charities, food and clothing banks, etc. Whether it's a benefit for an LGBTQ shelter, a weekend race to benefit cancer research, a fundraiser for an urban community center, or a dinner to benefit an organization which mentors young women executives, the value of doing good work in your community has dramatic potential to impact your company's marketing, but, more importantly, the time, money and goods you donate to worthy causes helps make your community a better place to live and work for your accounts and for yourself.
Be a Customer
Periodically, visit restaurant and retail accounts that are not part of your run. Take notes on what you like/don't like. If you determine a day when the owner or buyer is not in, do the same thing with your accounts. Create a detailed profile of your experience from the customer's perspective. Does your server have a solid grasp of the BTG selections on the menu or do they immediately send the somm over? Can the bartender give you a quick breakdown of the styles of some single-malt Scotch whiskeys that come from various locations across Scotland? If you ask the floor salesperson in the shop for a couple of different desserts wine recommendations to pair with either a fresh fruit tart or traditional cannoli pastries, can they do that?
Ask Your Accounts and Their Customers About What's Hot
It's impossible for you to be everywhere, but, in the aggregate, your accounts and their customers are. Ask them about which restaurant and retail shops they think are really good, especially ones that are new or have re-opened.
Make "Personal" Contacts
Always jump at the chance to meet new people. It's important to maintain a regular presence on social media, but it's equally important to "keep your Rolodex fresh" in person. Until you become a familiar face, one of the account's regular reps, face-to-face meetings in real time will be a solid foundation upon which you can build a strong and lasting relationship.
About the Author - Chris Fleming
Chris Fleming is a journalist, marketing consultant, & educator. His articles have been published in The World of Fine Wine, The Wine Spectator, The New York Times, The Robb Report, SOMM Journal & others. For marketing, he has worked for fine wine importers Kobrand Corp., Olé Imports, and Frederick Wildman & Sons.
As the educator, Chris has lectured at the Metropolitan Museum of Art and taught wine classes at the International Culinary Center/French Culinary Institute and the Institute of Culinary Education. Currently, Chris writes about wine for online trade and consumer media outlets and he is a part-time salesperson at Vintry Fine Wines, a renowned wine and spirits shop in NYC's Financial District.
Instagram: @harvestnotes
LinkedIn: linkedin.com/in/chris-f-732192
Website: www.harvestnotes.net
Other Related Topics that might Interest You:
- Tools of the Trade: 10 Must Have Documents to Have Ready For Your Distributor