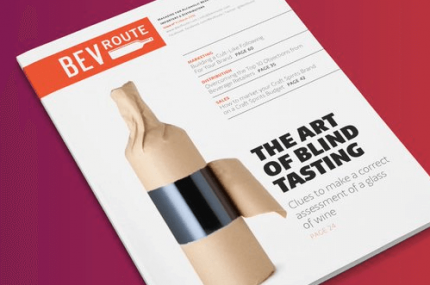 Crafting a trade advert that resonates with decision makers can often be the difference between landing new accounts and a fledgling quarter of stagnant sales. From promises of profit maximization and the timing of your campaign to sample designs of your programming and merchandising, there are a lot of things to consider when designing your new ad.
New trade adverts that successfully penetrate the psyche of readers are those that showcase a clear understanding of what it is your re-sale partners are really looking for. They need to go over and above traditional marketing with campaigns that include clever taglines and bold branding while also incorporating communication that incites the reader into taking you on as an important supplier.
Using the right combination of exceptional design and direct messaging in your advertisement will prompt readers into following your call-to-action and is the best chance at successfully growing your sales with new and established trade partners.
Here are ten tips to help you design your next trade advert:
1. Sample Store Display
A good way to promote your business savvy in a trade advert is to showcase a sample store display that you are ready to erect in your new accounts. Your ad should include a small outline of a modern floor display that is seasonally accurate and that retailers will feel gives added value to their floor space.
It is essential that you showcase your company as an innovative and progressive thinking supplier, but you don't want to overdo-it with complex instalments that can't fit into traditional retail store programs.
2. Seasonal Timing
As mentioned above, timing is very important. Make sure you update your trade adverts so that they reflect upcoming holidays and seasonal trends. If you are a summertime brand, then you need to be designing your advert well in advance of the vacation period and getting it into the right trade channels as buyers start picking the summer brands they are going to push (and before they go on holiday!) Utilize your brand's lighter side and get behind upcoming sporting events, lake and beach culture, BBQ season and anything else that resonates with your brand.
No matter when you decide to start your campaign, create your design to reflect the strengths of your brand for the upcoming quarter. If you are targeting the October, November, December sales season, then highlight your holiday packaging and promotions early on. If you are running a summer campaign, then showcase your depletion programs like discount neck talkers and case discounts and get them out in the mid-spring issues. You want to ensure that you will be able to execute your sales strategy through the coming season – so start your promotion early!
3. Appropriate Imaging to Brand
Perhaps more important than timing is to make sure your brand is well represented by the images you choose to use. There is a fine line between good advertising and misrepresenting your brand for a one-off sale. If you've worked hard to develop an image then be sure to protect it by developing the advert to showcase the applicability of your brand to a certain season or trend, but don't let the trend or season define your brand. You always want to be able to seamlessly juxtapose your brand into a buyer's portfolio, no matter the upcoming quarter.
4. Testimonials or Data
Using testimonial text like, "Last Year's Number One Seller Across our National Chain," or "Best Spring Performer Four Years in a Row," can show readers that your brand is primed to succeed.
Data reports on your trending category or sales figures from top accounts are also a great way to highlight how lucrative your brand can be for the right partners.
Find the right information you can use in short and precise phrases that give the reader confidence in your brand's ability to succeed as a top performer. One or two catchy phrases should suffice.
Example of a Good Trade ad. Source Beverage Media Magazine.
5. Profit "Maximization" Tagline
It's always a good idea to make sure your reader's understand that you are ready to maximize their profits. You should always include big bold text that says something like, "Don't Let Your Profits Freeze This Holiday Season. Capitalize on our Sizzling Hot Winter Program."
Whatever your message, make sure you include this type of promo text by developing your own tagline that reflect your brand, the season and your advert's theme. This should be the focal point of your advert.
6. Contact Info for Reps
Big bold letters should prompt retailers and distributors to contact your brand representatives for more information. If you aren't very well established with many accounts, then provide the necessary contact information on the advert. This, of course, will depend on what territories the advert will be seen in, so be sure to update this information for the different publications you are sending your advert to.
7. Access to All Marketing Material Online
Directing your audience to an online database where they can access all of your essential trade marketing material not only promotes your online presence but is also a great way to show everyone you mean business.
Having easily viewable and downloadable material means current and prospective distributors, retailers, bar and restaurants will know they have easy access to up-to-date material so they can focus on streamlining their business as they plan their next programs.
8. Social Handles
Make sure you include your social handles in the advert so that readers can easily find and engage in your online communities. It is very easy to convince a re-seller who is on the fence to take on your brand if they can quickly navigate to your social pages and see that you have a vibrant and active following of consumers.
9. Social Responsibility
Don't forget to include a few words that promotes your dedication to social responsibility. If you want to be known as an industry leader, then it is important to act as one too. Be sure to include the phrase, "Drink Responsibly," in your trade advert.
10. Targeting The Right Channels
Components of all the above tips should be utilized in your advertisement, with emphasis on theme (Seasonal Timing and Appropriate Imaging), Profit Maximization and your Call-to-Action (Contact Info for Reps).
Once you have designed your winning advert, it's time to get your advertisement in to the trade magazines (both online and offline) that matter most to decision makers. This means researching your target markets and finding the right publications that your market makers actually read and subscribe to.
Some of the more affordable channels might seem tempting, but make sure that you are getting your advert in front of an audience that matters. Smaller publications usually service a niche audience and this can be beneficial for brands trying to touch on a specific industry member, but for overall visibility the more influential media houses are certainly best.
Often the clearest choices for big results are also the most expensive. If you are looking to catch the attention of national distributors and big chain accounts, then you want to promote in big trade publications that offer national and international exposure. Sometimes, all it takes is a well-placed promo in a big name magazine to gain influence on some of the biggest players. If planned and executed correctly, the benefits of a well-placed advert will far outweigh the costs of getting it into the trade magazine.
Don't let your advert be the final push. Follow-up with phone calls and emails to the important contacts that you want to touch base with. Priming them with the perfect trade advert is a great way to ensure that your phone call won't fall on deaf ears.

Not a BTN Member yet?
Get BTN Premium membership and have full access to articles and webinars on BTN + other benefits like:

Full Access to BTN Consultants
Full Access to Buying Leads
Post Unlimited Brands
Full Access to all Articles and Webinars
Full Access to BTN Live conferences presentations and speaker sessions
Discounted rates to exhibit at major partner events and conferences
And Much More...
Your BTN membership will reduce your trial and error time: Why experiment with your branding and distribution when you can fast-track your time to success? Get 'How to do it' content which will help you improve your sales and grow your distribution. Just one article can help you make better decisions and improve your distribution strategy. Try it