Sommeliers Choice Awards 2022 Winners
China Wine Label and Import Requirements: Your Quick Guide Compliance on Preparing for China Wine Market
In this article, wineries looking to enter China market will find relevant information about wine labelling requirements in China along with required documents required to export your wine into China.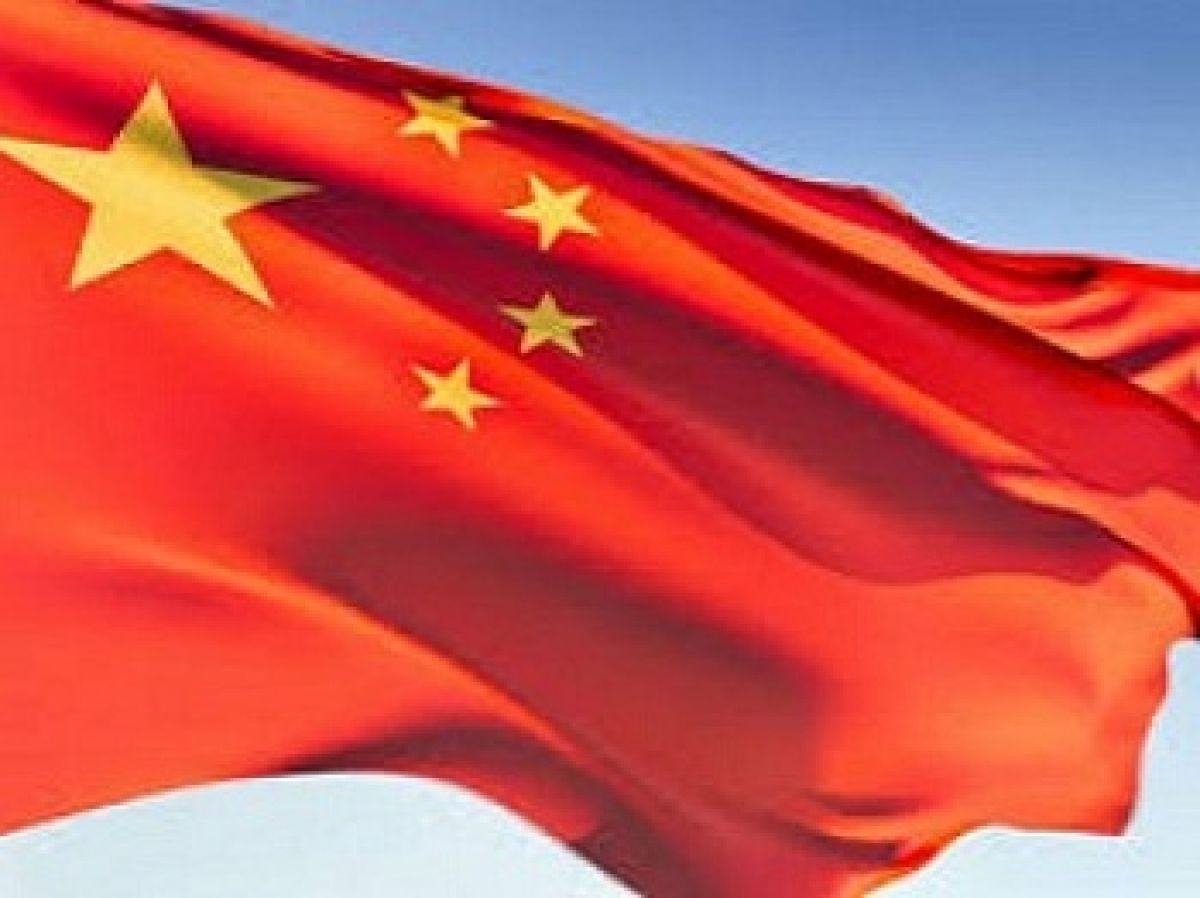 31/03/2017
In this article we cover basic points required under labelling, documents needed, licenses, import procedures, taxes and important contacts.
Although pre-approval is not mandatory, China's General Administration of Customs (GAC) can require pre-import analysis if warranted. All imported food is subject to inspection and must receive a clearance certificate by the Customs authority. The following information must be present on the label, in Chinese. Labels are required to be accurate, truthful, and non-misleading. Please note that the label must meet these requirements prior to importation. The Administration of Quality Supervision, Inspection and Quarantine (AQSIQ) and its components is the responsible agency.
Name/brand of product
Ingredients list (Sweeteners, preservatives and added color – legal in the case of fortified wine only – must be declared) Exempt for products made of one ingredient.
Net volume (ml): This should be marked as 'net content xxx Ml (ml)' for bottle sizes under a liter, or 'net content x Liters (l)' for bottle sizes over a liter. For packages up to (and including 200ml) the minimum print height is 3mm. From 200ml up to and including 1 liter, the minimum print height is 4mm. For packages greater than 1 liter the minimum print height is 6mm.
Alcohol content (%): The alcohol statement should be in the 'Alcoholic strength xx.x% vol' format.
Production date (yy/mm/dd): The date of bottling is required on Chinese labels.
Producer/Distributor/Importer (Name and address): The name and address of the Chinese agent, importer or distributor must be shown on the label. The name and address of the producer is not mandatory, however if included does not need to be translated into Chinese characters
Country of origin: A country of origin statement is mandatory. Importers will usually request a Certificate of Origin to confirm this claim.
Minimum durability date: Wines with an alcohol content of 10% or less are required to include a minimum durability date.
Product Type: (i.e. Grape Wine, 'red', 'white', 'sparkling', 'semi-sparkling, 'fortified', 'sweetened fortified', etc.)
Sugar content (g/L)
Mandatory Warning Statements: The following and other warnings must be on the bottle in Chinese: "Excessive drinking is harmful to health" or "Pregnant women and children shall not drink". For beer in glass bottles also add "Do not hit; it might cause explosion of the bottle".
Commercial invoice
Customs Value Declaration
Freight Insurance/documents
Packing List
Insurance Certificate
Certificate of Origin (for distilled spirits and malt beverages only)
Certificate of Health/Sanitation (for distilled spirits and malt beverages only)
Certificate of Authenticity/Free Sale (for distilled spirits and malt beverages only)
Consolidated Wine Export Certificate (for wine only)
Imported alcohol products must have a Certificate of Health/Sanitation, Certificate of Origin, and a Certificate of Authenticity/Free Sale signed, stamped, and dated by a competent authority from the product's country of origin. TTB's International Affairs Division (IAD) is the authorized U.S. entity that issues such certifications for China, although Certificates of Origin may be signed by any government entity that can verify the origin of the product, such as a state chamber of commerce. The Government of the People's Republic of China does not accept Health/Sanitary Certificates issued by the supplier or producer. Further information on obtaining these certificates, as well as a certificate template, is available on the Export Documents/Certificates page.
Please also note that there is a consolidated export certificate that may be used-for wine only-that is approved for use by the Chinese government, and which incorporates all three certificates (Certificate of Origin, Certificate of Health/Sanitation, and Certificate of Authenticity/Free Sale).
The Exit-Entry Inspection and Quarantine Bureau of the General Administration of Quality Supervision, Inspection and Quarantine (AQSIQ) is the competent authority in charge of licensing and registering importers and exporters of alcoholic beverage products entering China.
Effective October 1, 2012, the importer of record (in China) must submit an application to the Exit-Entry Inspection and Quarantine Bureau and register on-line via www.mofcom.gov.cn. The application is reviewed and if approved, the importer is assigned a Serial Number. The importer is then added to a list of approved importers. This list will then be posted on the AQSIQ website.
Effective October 1, 2012, all exporters and foreign agents exporting food to China have to register under China's 2009 Food Safety Law. There are no fees or wait time for approval of the notification. You must register and obtain a Filing Code (registration number) electronically via this website: http://ire.eciq.cn (bilingual). The registration form can be filled out in English. However, Chinese is required for Section 3 of the form. Section 3 asks for the name, address, and contact information for your in-country trade partner. Fortunately, you are able to cut and paste this information into the required slot. You should have the information available prior to registration.
There are various U.S. agencies in China which provide those interested in exporting to the Chinese market with useful country information. The Agricultural Trade Office/Shanghai, one of four FAS offices located in China, provides market information, market development support and a wide variety of activities designed to strengthen distribution channels for U.S. agricultural products (e.g. wine). ATOs are a good place for those interested in the China market to seek in-market advice. Please refer to the Contacts Section below if you are interested in reaching any of these offices.
Import Commodity Inspection: When a shipment arrives at a Chinese port, the consignor or its agent should first declare it to the local inspection and quarantine authority (CIQ). CIQ officials will conduct on-site inspection and may take samples from each shipment for health safety measures. The large entry points of Shanghai are more experienced and are familiar with the importation of alcohol beverage products. Beverage alcohol imported in bottles must bear Chinese labels which comply with the relevant Chinese legislation and standards. All imported products must meet China's Compulsory Mark (CCC). After this inspection takes place, a note will be issued by CIQ and the commodities will be released after passing the inspection. Beverage alcohol will be issued a certificate of approval based on sanitation. For more information contact the Certification and Accreditation Administration (CNCA) of the People's Republic of China listed below.
Imported alcoholic products must have a phytosanitary/health certificate signed, stamped, and dated by the competent authority from the producer's country. The government of China does not accept certifications of phytosanitary/health issued by the supplier or manufacturer. The statement of Origin, however, can be self-generated or done by a competent authority. TTB's International Trade Division (ITD) is the authorized US entity that issues the certifications for China. Please visit the export documents page on the TTB website, available at http://www.ttb.gov/itd/exporting_documents.shtml for a template and assistance in processing these certificates. The certificates are generated by the exporter and then forwarded to ITD for processing.
You are allowed to send samples to China but they are still required to meet import labeling requirements. Test samples may also be required prior to importation. Alcohol beverage samples imported for personal may be imported within stated limits. Taxes and tariffs will still be collected. Organizers of trade shows and events in China normally will assist or provide guidance for the importation of samples specific to their show.
Before finding the tariff amount for a particular product, companies need to identify the harmonized tariff schedule number for their product. The harmonized tariff schedule number can be located by using the Census Bureau's Schedule B search engine or by speaking with commodity expert at 1-800-549-0595.
After identifying the harmonized tariff number, The U.S. government provides a database that U.S. exporters may use to identify import tariffs applied by nearly 50 countries. China's tariff rates may also be found on China Tariff Schedule located on the World Trade Organization Website and Department of Commerce's Market Access and Compliance Tariff Schedule.
Tax rates for wine and distilled spirits are based on an Import tax, Value added Tax (VAT), and Consumption Tax. Beer and malt beverage products are subject to a VAT and Consumption tax. The rates are compiled into a formula that is used to determine the effective tax rate.
The People's Republic of China does not have a dedicated agency that specifically monitors the alcohol industry that is similar to TTB. It is highly recommended that U.S. exporters verify the full set of import requirements with their foreign customers, who are normally best equipped to research such matters with local authorities, before any goods are shipped. *Please copy the Web site link and paste it into your browser address or simply type the URL into your browser address.
General Administration of Quality Supervision, Inspection and Quarantine (AQSIQ)
No.9 Madian Donglu Haidian District
Beijing, China 100088
Tel: +86 (10) 8226 0001 or 8226 1600
Fax: +86 (10) 8226 0011 or 8226 0012
*Web: http://www.aqsiq.gov.cn/

U.S. Agricultural Trade Office, Shanghai
Suite 331, Shanghai Center
1376 Nanjing West Road
Shanghai, China 200040
Tel: +86 (21) 6279-8622
Fax: +86 (21) 6279-8336
Email: atoshanghai@usda.gov

Ministry of Commerce, (MOFCOM)
No.2 Dong Chang'an Avenue
Beijing, China 100731
Tel: 86-10-6512 1919
Fax: 86-10-6559 9340
*Web: www.mofcom.gov.cn

Shanghai Administration for Entry and Exit Inspection and Quarantine
Imported Food Department
Tel: (86-21) 6856 3030 ext. 17539
Fax: (86-21) 6856 4165

Embassy of the People's Republic of China
2300 Connecticut Ave., NW,
Washington, D.C. 20008
Tel: (202) 328-2500
*Web: http://www.china-embassy.org/eng/

Certification and Accreditation Administration (CNCA)
9 Madian East Road
Haidian District
Beijing 100088
Tel: 86 10 822 62 749
*Web: http://www.cnca.gov.cn
The information in this guide was obtained from external sources, including the websites of various governmental agencies and organizations, direct contact with those agencies and organizations, from Foreign Agricultural Service (FAS) Attaché reports, from the U.S. Commercial Service, and from www.export.gov. Consequently, the accuracy of this information depends upon the accuracy of the sources.
TTB is not responsible for the content of external websites.
Source TTB (USA)