Sommeliers Choice Awards 2022 Winners
How to Make the Most of Your Account Visits
Sales rep's need to understand that their entire existence is not just to sell products to their accounts but they are there to make the life of the buyer easier. They need to wait, watch, listen and be ready to help.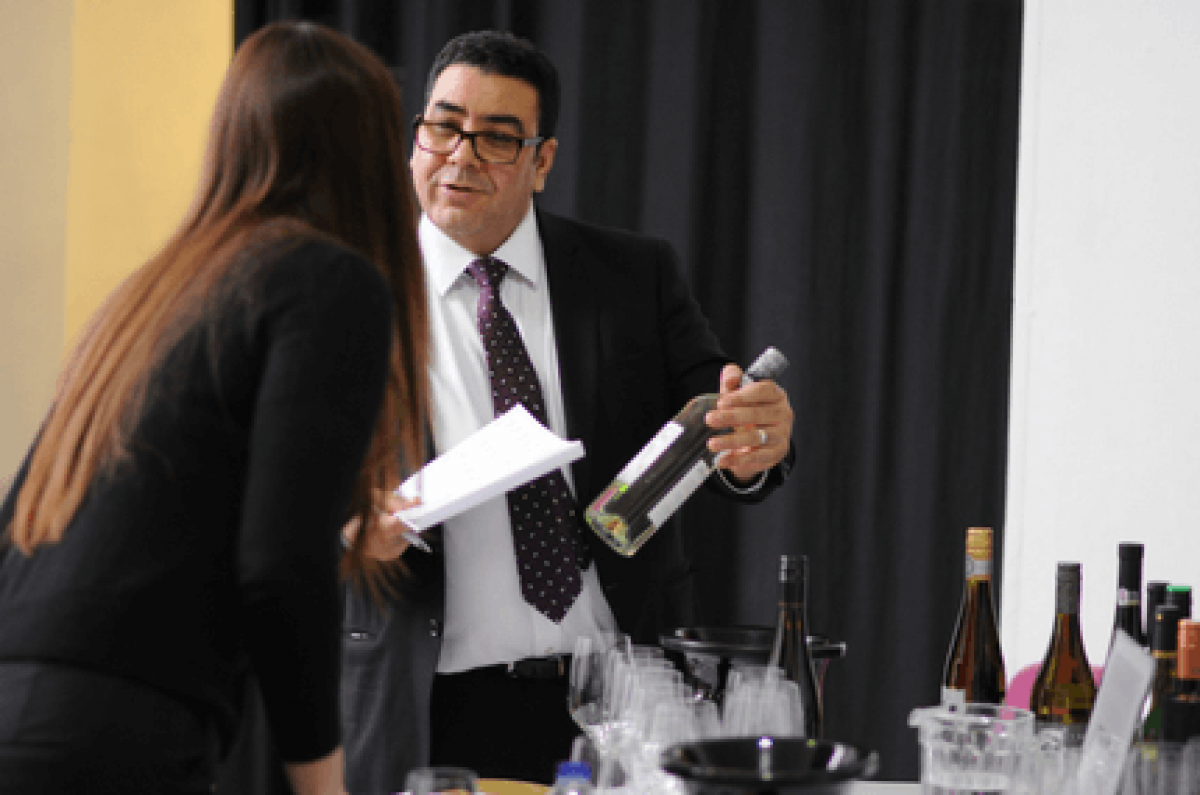 16/04/2018
Seeing your accounts on a regular, consistent basis is among the most important ingredients in the recipe of how to be a successful sales rep. Of course, how you visit your accounts and the interactions that flavour your visits are crucial to your ability to build strong account relationships. It's not obvious to your account's customers and it may come as a surprise to some reps, but your entire existence is not just to sell products to your accounts. You're there to make life easier for your buyer. Think of yourself in "hospitality mode." You're a restaurant server and your account is your guests. Excellent service means anticipating what your guests need before they ask for it. You approach the table, greet your guests, hand out menus, and ask for their water preference. At the conclusion of taking their food orders, you ask if the guests want their hungry child's order put in first so that it can come out ASAP…
Wait, Watch, Listen and Be Ready to Help
Many sales reps talk first, others only wait for their turn to talk, but a few know how to observe and listen. Be patient, accepting and understanding. A typical day is fluid, with many moving parts beyond your control. It's easy to get angry or frustrated when an account cancels an appointment at the last minute. Don't take it personally. Be open and flexible. You're there to help your account first, then yourself by making a sale. Always be willing to help. If an account misses the delivery cutoff and they need a couple of cases to get through the weekend, find a way to make it happen. Your account will remember your help and the good karma you engendered will come back to you.
Take Notes on Your Account Buyer(s) and Their Team
When you're not meeting, gather information at your account. Take note of how salespeople or hospitality staff interact with their customers and compile a list that will help you pitch your products. In a wine shop, who is the sales team? If it's a "serious" store with handpicked selections, the GM or store manager loves wine and spirits, and they've imputed a wine culture in their place that emanates from every person who works there. This "DNA" should inform what samples you bring and how you present them. If possible, have a bite at the bar while the wine director or sommeliers at your account prep the staff for dinner service. This is a great way to learn how they present wines and spirits, what language they use, and what food pairings they suggest.
Be Focused and Efficient During Appointments
Respect the time your accounts make to meet. You should be able to convey a good message about your brands in 15-30 minutes. Have no more than 3-6 samples to show. You're not doing a portfolio tasting at your account, so forget about opening dozens of bottles. It's likely that you're one of many sales reps on the schedule, back-to-back. If you're meeting with a GM or store manager, buying is just one of many duties they must complete during a typical workday. At restaurants, wine directors and somms have many responsibilities before lunch or dinner service. Pretend that your roles are reversed for the appointment. Would you want a sales rep to keep you waiting? Would you enjoy meeting a rep who is not knowledgeable and passionate about their products? What if a rep took an hour out of your busy day to show you products that don't fit what you need?
Tell a Story and Get to Know the Sales Team
It may not be a formal, written document, but it would serve you well to create a detailed profile of your accounts. Even if it's in your head, you should have a clear concept of what your accounts are about, what their strengths are, and which of your products would help them the most. Give your accounts an effective story, one that their salespeople and staff can convey to their customers.
Be Prepared
Being prepared should inform every interaction with your account. Behave like a professional, arrive early if it's possible, and bring all the supporting sales and marketing materials (tech sheets, sell sheets, price lists, POS, etc.) you need. Many accounts prefer to receive content solely in digital form. Most importantly, know your products thoroughly so you—and your accounts—can present them well.
A Sale is a Good Step to Help Build a Relationship
A sale should be viewed as a basic goal, a building block upon which you can build a long-term relationship. Always be available for in-store tastings, special events, holiday periods and "work-withs." As you become integral to your account's business, there will be more opportunities for you to help and these, in turn, will lead to more sales.
About the Author - Chris Fleming
Chris Fleming is a journalist, marketing consultant, & educator. His articles have been published in The World of Fine Wine, The Wine Spectator, The New York Times, The Robb Report, SOMM Journal & others. For marketing, he has worked for fine wine importers Kobrand Corp., Olé Imports, and Frederick Wildman & Sons.
As the educator, Chris has lectured at the Metropolitan Museum of Art and taught wine classes at the International Culinary Center/French Culinary Institute and the Institute of Culinary Education. Currently, Chris writes about wine for online trade and consumer media outlets and he is a part-time salesperson at Vintry Fine Wines, a renowned wine and spirits shop in NYC's Financial District.
Instagram: @harvestnotes
LinkedIn: linkedin.com/in/chris-f-732192
Website: www.harvestnotes.net