Sommeliers Choice Awards 2022 Winners
Wine Trade Associations in Sonoma and Lake and Mendocino County
List Of Wine Trade Associations in Sonoma and Lake and Mendocino County.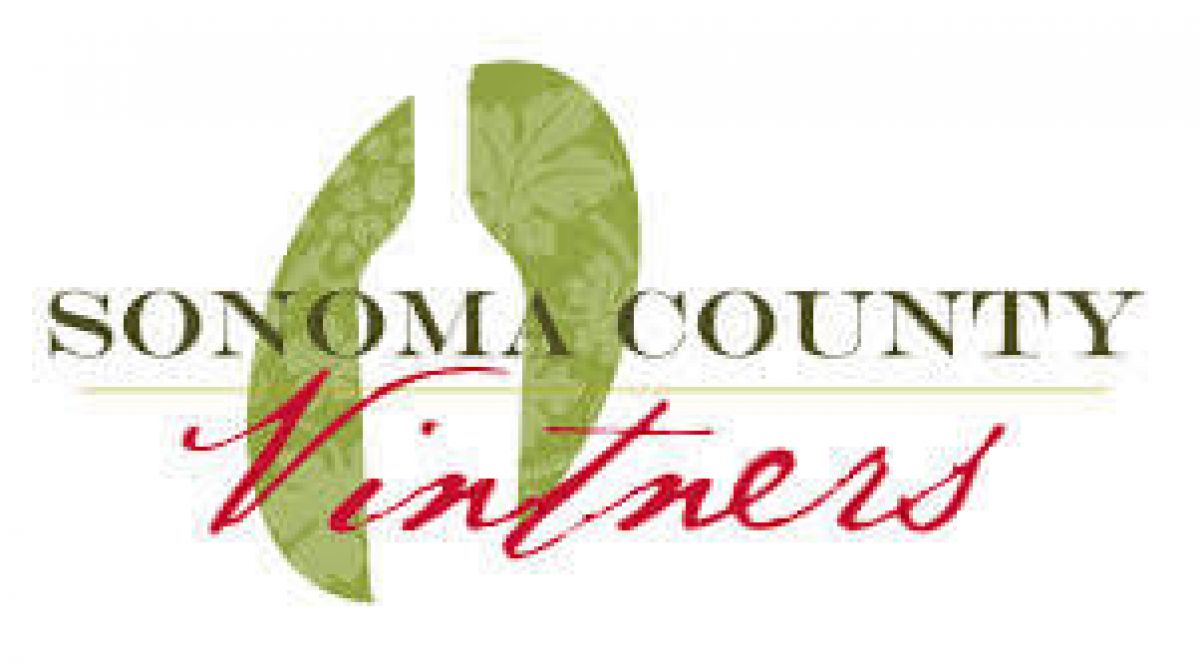 18/08/2013
Sonoma County Vintners

Sonoma County is not just a special place to grow world-class grapes and make great wines: It's one of the most beautiful and resource-rich places on earth! 60 miles of pristine Pacific coastline and many other natural wonders are only the beginning of the story.
We are blessed with amazing diversity of foods and produce, along with chefs who take full advantage of Sonoma's bounty. Add to that our relaxed and friendly vibe and it all converges here.
Want to learn more about Sonoma County's rich wine history, Sonoma's 13 appellations, and other wine facts? It's all here waiting for you to discover.
Website: http://www.sonomawine.com/
Alexander Valley Winegrowers
Website: http://alexandervalley.org/
Carneros Wine Alliance
The Carneros Wine Alliance is an association of wineries and growers in the Carneros AVA (American Viticulture Area). One of the most rural of wine regions, Carneros ("the Ram" in Spanish ) is known for its natural beauty, its commitment to community and to the preservation of our environment. If you drive North from San Francisco and the Peninsula, across the Golden Gate or Bay Bridge, East from Marin County, West from the East Bay and South from Sacramento, you will find yourself in Carneros and at the crossroads of two major wine regions, the Napa and Sonoma Valleys. A cool climateappellation, Carneros has long been known for its unassailable Chardonnays, elegant Pinot Noirs, Syrah, cool climate Merlots, sparkling wines and new varietals now emerging throughout our winegrowing region.
Website: http://www.carneros.com
Hospitality de los Carneros
World renowned for fine wines including Chardonnay, Pinot Noir and sparkling wines, Hospitality de Los Carneros is home to a collection of the most exceptional wineries and vineyards.
HDLC is proud to bring together twenty-one illustrious wineries from the Carneros region for visitors and wine enthusiasts alike to be entertained and enlightened through exceptional wines and a truly unique surrounding.
Our perfect blend of wineries in one of the world's most famous wine regions awaits you a mere 40 minutes from San Francisco and the East Bay. Come discover the essence of wine country authenticity.
Website: http://www.carneroswineries.org/
Petaluma Gap Winegrowers
Experience the charm of Petaluma, one of the oldest cities in California. Centrally located 32 miles north of San Francisco, Petaluma is the ideal base for exploring Sonoma County Wine Country, the redwoods, the dramatic Sonoma Coast, Point Reyes National Seashore and the entire Bay Area.
Petaluma's Historic Downtown, which is on the National Register of Historic Places, offers extraordinary diversity in shopping and dining experiences, a wealth of nightlife, and numerous city parks. Turn-of-the-century buildings house many antique shops, art galleries, restaurants, and live entertainment venues.
Website: http://petalumagap.com/
Russian River Valley Winegrowers
The Russian River Valley American Viticultural Area (AVA) is located in the heart of Sonoma County, California, just fifty-five miles north of San Francisco. The seasonal fog and the tempering effects of the ocean to our west give us an uncommonly long growing season, and creates ideal conditions for cool-climate-loving grape varieties, particularly Chardonnay and Pinot Noir.
These nearly ideal growing conditions result in wines of uncommon depth and richness that still maintain their bright natural acidity.
Russian River Valley is not only abundant with grape growing and winemaking; it is also rich in history—both geological and man-made. This history makes the Russian River Valley a special place to grow grapes, to make wine, to live or to visit.
Website: http://rrvw.org/
Sonoma Valley Vintners & Growers Alliance
It's no wonder that California's early pioneers quickly recognized Sonoma Valley as the ideal location to craft fine wines. Today you can visit wineries that date back to the Gold Rush. You can tour vineyards that have quenched the thirsts of the state's earliest settlers. Yes, in Sonoma Valley you can immerse yourself in the history of California winemaking, but you'll find the region's true legacy in the revolutionary approach to winemaking that was born and still flourishes here. It's in the knowledge harvested over 150 growing seasons. It's in the passion and spirit of a family-first approach to farming passed down through generations. Best of all, you can taste it in the remarkable wines that reveal their storied history and promising future with every sip.
Website: http://sonomavalleywine.com/
West Sonoma Coast Vintners
The West Sonoma Coast, part of Sonoma County, has distinguished itself as one of the world's leading regions for top quality Pinot Noir and Chardonnay. It contains many distinct growing areas including Annapolis, Fort Ross/Seaview, Occidental, Freestone, Green Valley and the Sebastopol Hills. Our association of wineries and growers is dedicated to preserving and protecting the history, landscape and culture of the West Sonoma Coast, and to promoting its wines to the media, trade and public. The West Sonoma Coast Vintners also seeks to facilitate collaboration among members in the region, and to provide a forum for its members to discuss issues important to them. At our core, we are a community of farmers. This is our home, not just our livelihood, and we are proud of it.
Website: http://www.westsonomacoast.com/
Winegrowers of Dry Creek Valley
Welcome to Dry Creek Valley, a premium wine region in Sonoma County, California.
Here, you'll find miles of vineyards, not miles of concrete. You'll see winemaking traditions from the past alive in the vineyards and cellars of today. You'll discover a range and diversity of world-class wines you never expected from such a small valley. And you'll be surprised by the intimate greeting you receive at each and every winery - usually a winemaker, owner or family-member excited to share the valley, wines and story with you ...
Enjoy over 70 wineries, nearly all family-owned, offering unique wines and tasting experiences. Meet the winemakers and growers who have been producing premium Zinfandel for generations over. Spend the evening in Healdsburg, a sophisticated, charming town offering acclaimed dining, lodging and shopping.
Website: http://www.wdcv.com/
Wine Road Northern Sonoma County
Wending through some of the most picturesque wine country in California, Wine Road, Northern Sonoma County, takes visitors on a sensually gratifying journey of natural beauty, sublime tasting experiences and memorable personal encounters with the state's most devoted and individualistic winemakers. Even for veteran wine travelers already well acquainted with California wine country, Wine Road is likely to be uncharted territory, sure to imbue a fresh sense of discovery. Along the way are some of California's oldest wineries, run by vintners whose commitment to tending the vines and producing world-class wines, true to the appellation, runs back generations.
Founded more than 30 years ago, Wine Road is an association of wineries and lodgings in the Alexander, Dry Creek, and Russian River Valleys of Northern Sonoma County. From its modest beginning as an organization of nine wineries, it has grown into a spirited constellation of more than 150 wineries and 50 lodgings. It's not actually a "road" in the sense of a single, continuous stretch of paved highway, but more of a treasure map to the many jewels nestled among the hills and valleys of a region where fresh air, fine wine and exquisite cuisine await those who traverse it.
This lively and committed organization has created a myriad of programs, events and services certain to enhance any visitor's experience of the region, among them three major events: Winter Wineland, Barrel Tasting and A Wine & Food Affair (schedules and more information can be found at www.wineroad.com). A complimentary Wine Road map is the key to exploring the glories of the area and is also available online at www.wineroad.com. The area is nothing if not rich in history. The Russian River takes its name from the Russian fur trappers who established a trading colony in the early nineteenth century, and following on their heels were French and Italian immigrants who brought their own centuries-old traditions of winemaking to the area. Wine has been made in Sonoma County for over 130 years. Even during the Prohibition years (1920-1933) many wineries continued to make wine for medicinal and sacramental purposes.
Website: http://www.wineroad.com/
Lake County Winery Association
Lake County is one of the newest destinations for those looking to enjoy fine wines in a relaxed, rural and breathtaking environment. This award-winning unspoiled and reemerging wine region is located only two hours from the San Francisco Bay area and the Sacramento Valley.
Encompassing Clear Lake and Mt. Konocti, Lake County holds California's largest natural freshwater lake and a striking and majestic dormant volcano. Mt. Konocti is responsible for shaping a wide range of elevations suitable for growing a wide selection of varietals.
High elevations, rugged lands, gentle slopes and rolling hillsides that melt into expansive and fertile valley floors that feed into the spectacular and picturesque Clear Lake are the origins of Lake County's highly acclaimed wines.
Visit Lake County to enjoy the State's cleanest air, spectacular scenic beauty and unsurpassed recreation – hiking, biking, wine tasting, dining, paddling, fishing, birding, golfing, off-road adventures and rockhounding.
Website: http://www.lakecountywineries.org/
Anderson Valley Winegrowers Association

Anderson Valley, located less than 100 miles north of San Francisco, is an area blessed with a temperate cool coastal climate. Classified in viticultural terms as a Region 1 growing area, this designates it as the coolest climate in which grapes may be commercially grown with any success. Cutting laterally through the coastal range rather than lying between ridges, the west or "deep end" of the Anderson Valley is only a few miles from the cold Pacific Ocean, while the town of Boonville is some 20 miles to the east. The combination of warm sunny days and cool foggy nights and mornings allow the grapes from this region to mature slowly and to develop to the height of their varietal character.The planted acreage in the Anderson Valley consists primarily of Pinot Noir, Chardonnay, Gewürztraminer and Riesling. There are also small acreages of other varietals such as Sauvignon Blanc, Pinot Gris, Cabernet Sauvignon and Zinfandel.
In addition to producing superb Pinot Noirs and Alsace varietal wines, the valley is home to three methode champenoise sparkling houses. Anderson Valley is bubbly paradise.
Website: http://www.avwines.com/