Sommeliers Choice Awards 2022 Winners
Wine Label Design for the Modern Consumer
Tips on designing an innovative wine label that resonates well with your core consumer.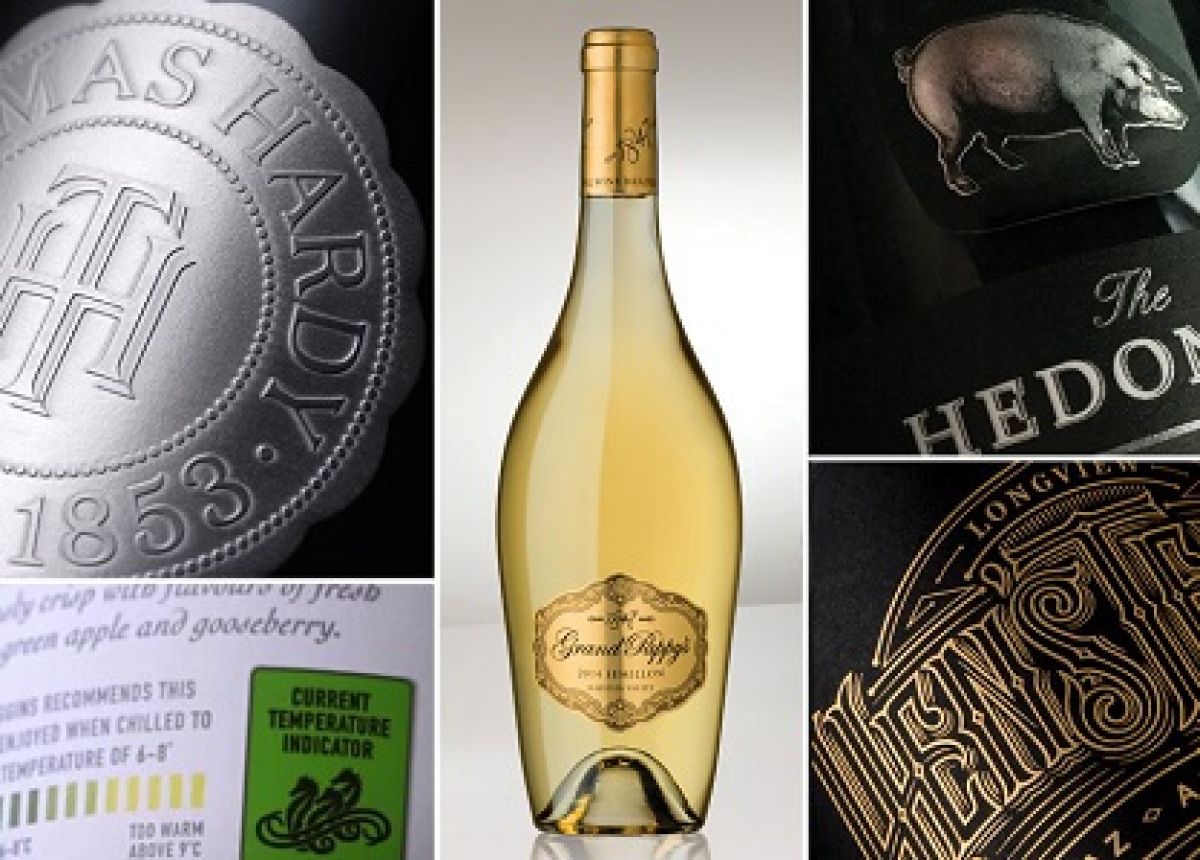 Standing out from the crowd is crucial to getting the consumer to choose your bottle of wine amongst the sea of others. However, this doesn't necessarily mean that wineries need to have the brightest, most outrageous label on the shelf.
BTN interviews Nina Chalmers, Director of Graphic Language Design, on modern wine label innovations being used by stand-out category leaders.
BTN: Visibility is an important factor in successful label design – how can you make sure your branding is clear and precise, but not too gaudy for the overall market.
Nina: The most important factor to take into consideration is whom you are aiming to attract with your branding and packaging design. You simply cannot appeal to everyone. Initial wine selection, like art, is subjective and comes down to personal taste. The consumer needs to feel compelled enough to pick up the bottle and start the sensory of experience of enjoying.
Obviously, the design plays a role, but it's also the look and texture of the paper stock, the bottle weight and shape, as well as the addition of glinting foils and tactile embossing that provide elements to the touch side of the sensory experience. The extent of embellishment and quality of paper stock and bottle choice comes down to budget, so your price point needs to be considered at the start of the label design process.
A successful brand will evoke some kind of emotional response in the intended consumer. This may be through colour, texture or even humour. Imagery on the label could remind them of a place they've visited, or give the impression of luxurious quality.
It is generally accepted that bright, quirky designs are associated with less expensive wines, while more classic labels with a thicker white or cream paper and limited colour palette are associated with higher end wines, but there are always exceptions to the norm.
Upgrade to BTN Premium to read the rest of Nina's advice on designing innovative wine labels for today's market. Get answers to questions like:
What technical details should brand owners be aware of when designing their label?
What types of interesting labels are coming out that utilize some sort of 'extra' feature and how do they fare in the market?
Are there important factors to consider in terms of selecting the colour of your label?
And More.
BTN Premium Content
BTN Premium Members, please Log In to access the complete Webinar.
Not a member? Please Sign Up now and choose your Premium plan.
BTN membership gives you full access to articles and webinars on BTN + other benefits like:
Full Access to BTN Consultants
Full Access to Buying Leads
Post Unlimited Brands
Full Access to all Articles and Webinars
Full Access to BTN Live conferences presentations and speaker sessions
Discounted rates to exhibit at major partner events and conferences
And Much More...
Your BTN Membership will reduce your trial and error time: Why experiment with your branding and distribution when you can fast-track your time to success? Get 'How to do it' content which will help you improve your sales and grow your distribution. Just one article can help you make better decisions and improve your distribution strategy. View Plans Now