Sommeliers Choice Awards 2022 Winners
Understanding Your Customer's Customer - The Retailer
Putting oneself into the place a retailer and understanding what their real (and perceived) needs are is very Important. Read our full article here.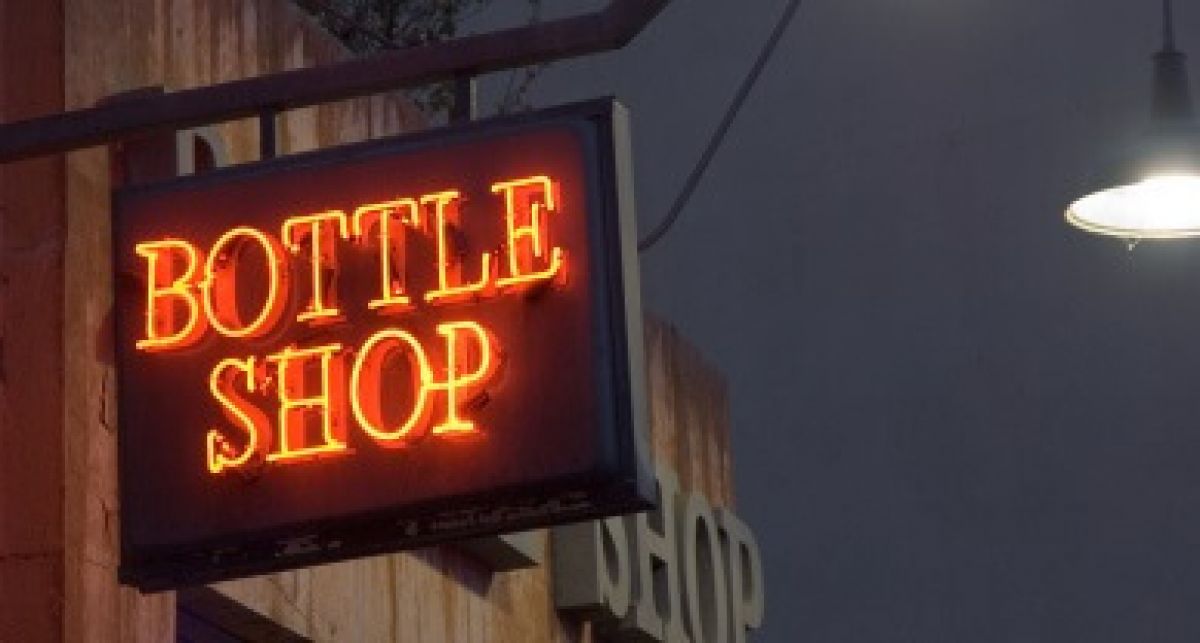 19/03/2020
As we should all understand, the most solid relationships are built around trust, however trust is hard to build if you do not show that you 'get' the trials and tribulations the other side is facing. So lets put ourselves in the shoes of an independent retailer who sells a bit of wine and is a good example of an 'average' retail customer:
'My banner group has a core range, mainly products from the big boys which aren't necessarily suited to my shop but since they pay the dollars, they get the core ranging and regular promotional placements. I've complained in the past but to be a member of the banner group I need to just grin and bear it. Due to the large number of core ranged products I don't have too much space for other products, so I make sure the other wines I do stock offer my customers a point of difference; some are local favorites, some offer crack a jack value, others just offer me massive gross profit.
As the promotional schedule is done by the banner group, I don't have any direct say in which products are promoted (basically whichever supplier stumps up the cash gets the gig), but I still run a few in store specials. I guess my problem is that I don't want my customers just walking out the door with specials because I don't make as much GP (and the banner group promotions often give me low GP), so if I'm going to do an in store special it really needs to let me take in my normal GP while still offering a discounted price to the customer. Reps get annoyed that I won't lower my GP expectations when they are giving me a good deal but I've got a business to run and need to make good GP just to survive.
Each day I have reps show me new products and 'must have' wines which I've no choice but to turn down. Firstly I just haven't the room for new products, basically one product has to go for another to come in; secondly I need to manage my stock on hand – stock that I've paid for and that's sitting and waiting to be bought. Thirdly, over the years I have learned what my customers will buy and in many cases, although new wines that I am offered would suit my customers well, there are already several other wines that satisfy their needs.
I know that I have enough wine brands and styles to satisfy 99% of my customers, I'm not particularly bothered if its wine X, Y or Z they walk out with, so long as they walk out with something. What's the use of me stocking three more wines to compete with wine X, if wine X already makes my customers happy?
Sometimes, especially around tax time and BASS, I do struggle to pay all my bills on time. I'll always make sure my wide range wholesaler and breweries are paid first as without their products the shop would need to close.
This does mean that some of the wine distributors need to wait for payment, the good ones understand that life isn't always easy and that I do what I can – its generally the reps who look after me the most that get paid quickest, and the ones who race in for a quick sale or just to pick up a cheque that get paid last. If someone's account department constantly hassles me and calls when I'm busy I'll just make sure to buy less from them so there'll be no money for them to chase next time.
I do have some problems with old wines and ask that reps take back or replace wines that don't sell – if suppliers choose not to support me with this I tend to be less interested to to business with them, after all if they sell me a wine that won't pull through its their responsibility to do something about it. I don't want to have a bargain bin full of wines I make no money on.
The chains and their discounting do make my life hard because customers are constantly telling me that they could save money by shopping elsewhere. I understand that I am effectively a convenience store, I certainly don't do many full case sales anymore because people tend to head to big box for them.
Unfortunately many of the wines that sell well here are often discounted in the chains, sometimes priced as much as $5 a bottle less than me. That $5 is my profit margin but most of the time people just think that I'm ripping them off so it makes me look bad. Those wineries who support the chains with big discounts and large ads don't get any love from me and I make sure I call the rep if I see a price that's below my buy price. I wouldn't stock many of those wines if they weren't in the core range or if my customers didn't keep asking for them.'
Phew! Any rep will be able to relate to the above statements, having heard similar on countless occasions in the past. Whilst we may not agree with what our retail customers say we still need to understand their motivations in order to find a way to amicably get around potential speed bumps. In many respects, reps will need to swallow their pride and their words in order to foster successful business relationships; understanding a customer's take on a situation and the reasons for it gives the rep the advantage, even if his own opinions are polar opposite. Remember – you can't change their point of view but you can understand where it comes from.
Understanding Your Retailer and Their Business: Have a look at your local liquor retailer and question if they are satisfying their customers' needs. Ask yourself what makes you go to certain retailers and not others, what would make you browse longer and how they could entice you to purchase more.
Inside any liquor store, your average customer want room to move, suitable range, sharp specials, friendly service, clean floors, prices on all products and orderly displays. For larger retailers which are destination venues, add plenty of parking, an accessible entrance and even trolleys, while at smaller retailers and drive throughs, the convenience factor makes a smaller range acceptable.
Let me ignite the wrath of independent retailers now by pointing out that the chains are experts at filling their role in the sales chain. What their shops lack in personality they make up by ticking every other box their customers are demanding. Liquorlands and Woolies Liquor offer just enough range, a few big brand specials and a simple layout – perfect for quickly grabbing a six pack of beer for the boys and a cold white for the girls. Dan's and 1st Choice are everything a destination retailer should be, the Bunnings or Harvey Norman of the liquor world – somewhere you can get happily lost for hours.
They manage to tick all the right boxes by identifying their customer's needs and filling them in a consistent and pleasant fashion. This is a lesson many independent retailers need to learn in order to grow, rather than spend so much time focusing on what the chains are offering and complaining to suppliers about not getting bigger discounts. Pick a style of venue and get a reputation of doing that well, whether it be convenience, boutique focus, exceptional range or exceptional discounts.
More often than not, the local drive through won't need a big wine range, super dooper boutique wines on special or a wine club – no matter what all the sales focused wine reps will be telling the manager. Rather, a concise range that caters for the customer demographic is sufficient – and that is often taken care of by the core range of whichever banner group with which they are affiliated. These bottleshops make a great gross profit on single bottles of beer and RTDs, yet often dedicate 75% of their floorspace to dust covered wine.
The fine wine retailer often dilutes his brand by trying to match the chains with big brand discounting and increase traffic by installing a wall of RTD fridges. Fine wine buyers can be tempted to buy expensive imported beers but are turned off by RTDs. Conversely, RTD drinkers are not going to splash out on a $30 hand picked 7th generation winemaker crafted red wine to go with their 10 pack of bourbon and coke.
For us suppliers we must identify which of our customers has the current ability or the potential ability to grow and give them more focus and support than those poor retailers that are operating their businesses into the ground. Reps have the unique experience of visiting dozens of retailers each week and so can observe what retail strategies work, where they work and why they work; smart retailers listen to smart reps, so find a smart retailer and help him grow his business, which in turn will grow yours.
(The above article was contributed by our freind - The Wine Rep, Australia).