Sommeliers Choice Awards 2023 Winners
Top Tips to Navigating the Bulk Wine Market
Whether you are starting a new private label, trying to procure wine to meet demand or offloading excess inventory, understanding how to successfully buy and sell bulk wine is an essential part of any modern wine business.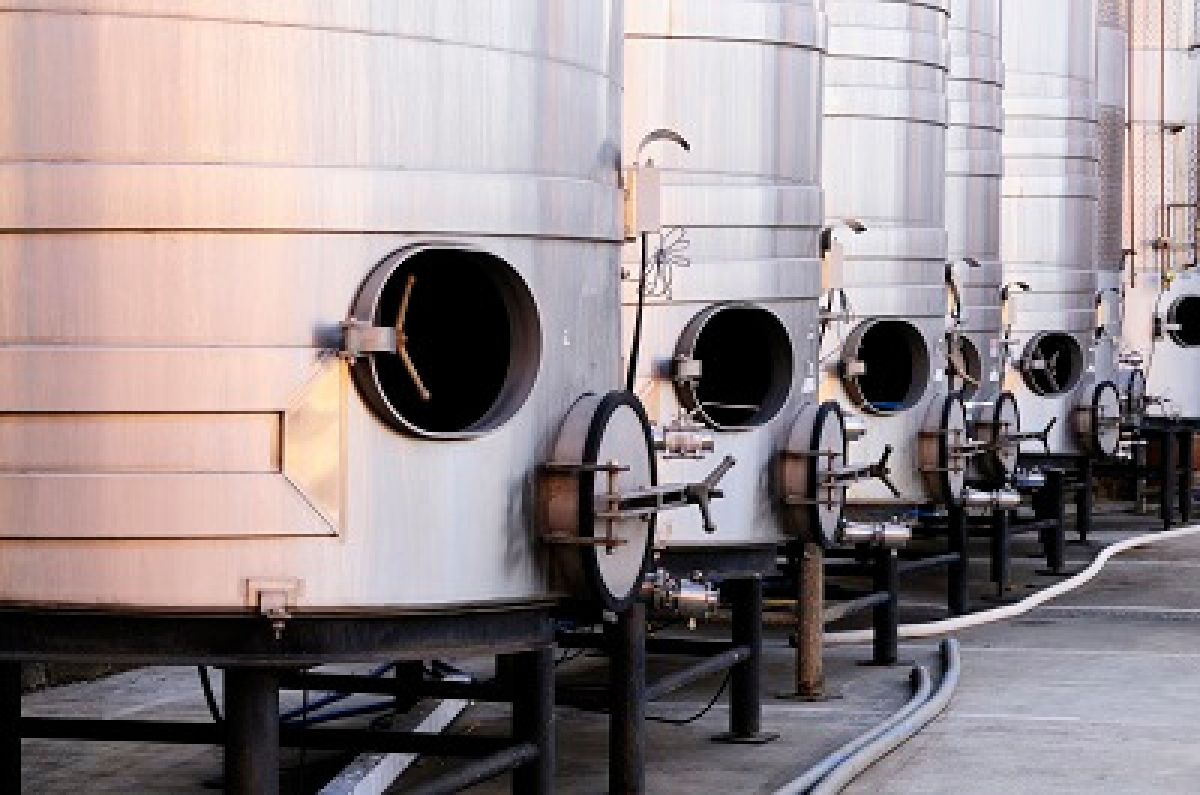 23/05/2016
From pre-bottled shiners to recently harvested grapes, the wide range of market opportunities available in the bulk wine industry makes it one of the most complex commodities to trade in.
Regardless of if you are buying or selling bulk wine, negotiating the best deal to fit your company's needs can be the difference between a successful year of profits and one of lack luster sales.
So, how can you ensure you are getting the best deal when trading in the bulk wine market?
Here are ten tips for wineries, negociants, brokers, and large volume wine buyers and sellers on how to maximize profits and build your business.
1. Dependability Can Be Leveraged
As a seller, being a dependable supplier means retaining important contracts year after year. Limiting variances in the quality of your product and vineyard costs means you can consistently give your buyers a trustworthy solution to their needs. The longer you develop your relationships, the easier it will be for you to start leveraging them across the industry. Building your reputation will let you confidently expand your customer base to bigger and more important buyers.
On the flip side, buyers who regularly source from the same suppliers can also use their existing relationships to leverage their payment terms. When you are looking to grow and money is tight, you will be happy to have established strong relationships with your suppliers. Being able to ask for more stock on flexible payment terms is a whole lot easier when your partner already knows you are a good for it. If you aren't in a growth year, then regularly providing a bulk wine supplier with a steady check means giving yourself the chance at negotiating a better bottom line.
2. Relationships with Key Market Makers Are Important
Whether they are buyers or sellers, bulk wine traders are some of the most knowledgeable, business minded people in the industry. Working with influential clients who can ensure profitable partnerships for years to come is the first step towards successfully trading in the bulk wine market.
Make it your priority to get to know all of the most important supermarket buyers, negociants, and bulk wine traders on both the supply and demand side of the business. Being recognized as a key supplier to successful brand owners (or buyer of the some of the industry's best product) will guarantee that your business will thrive as theirs does too.
3. Bulk Branding Works
Gone are the days of 'behind closed doors' bulk trading. The market has grown enormously over the past twenty years and with so many different people trading the commodity branding has become the normal.
Developing your company's brand in the bulk wine industry means building and developing your professional relationships around your company's name and, just like in any other business, this means putting some of your hard earned dollars into crafting an image that resonates across the industry.
4. Competitions Add Value
Part of your marketing strategy should be to develop a portfolio of award winning juice. Sending samples to be tested can greatly increase both the value of the bulk wine as well as its bottled end product. Whether it's been put into tetra packs, premium labels, or is still in stainless steel tanks, the more marketing you put towards your product, the easier it will be to sell.
5. Tradeshows are Invaluable for Networking
Connecting with suppliers, buyers and brokers at international trade shows is one of the best ways to expanding your network base and getting new clients. The more trade shows you can attend, the better your chances at finding lucrative trading partners that fit your company's needs.
Take the time to plan your yearly trade show attendance. This means reaching out to new and established clients and contacts to schedule meetings and generate awareness about the opportunities you can provide them.
6. Know the Industry
The bulk wine industry doesn't stop after you make the sale. It's important to be connected with and fully understand the international supply industry. Bottle suppliers in California, cork suppliers in Portugal, screw-top makers in China, label designers in Argentina, grape prices in Italy – the bulk wine industry is dependent on a whole range of different services.
The more connected you are with the industry, the easier it will be to find the right channels for you and your customers. You want to be able to always provide your trading partners with the right solutions for their requests, so knowing contacts in every of the industry gives you the ability to help your clients realize their goals.
Plan on attending at least one or two conferences a year to learn about the current state of the international bulk wine market and what kind of developments are happening around the world. Touching base with and learning from the industry's top market makers will give you the necessary contacts, data and tools to grow your company year-in and year-out.
7. Brokers Can Help
If you can't find the right partners on your own, then there are a number of brokers around the world who can help you along the way. Each broker will specialize in certain niches, so be sure to do your research. Typically, brokers will charge a 2% commission fee.
8. Negotiate Every Penny
If you feel more comfortable using a broker, that's fine, but remember that the bulk wine industry is played and won by the ability to negotiate the best possible price, down to the very last penny. Saving one dollar per gallon can mean a substantial increase in a buyer's trade marketing budget while making an extra dollar per gallon can mean a new tractor for the grape grower.
Not a BTN Member yet?
Get BTN Premium membership and have full access to articles and webinars on BTN + other benefits like:

Full Access to BTN Consultants
Full Access to Buying Leads
Post Unlimited Brands
Full Access to all Articles and Webinars
Full Access to BTN Live conferences presentations and speaker sessions
Discounted rates to exhibit at major partner events and conferences
And Much More...

Your BTN membership will reduce your trial and error time: Why experiment with your branding and distribution when you can fast-track your time to success? Get 'How to do it' content which will help you improve your sales and grow your distribution. Just one article can help you make better decisions and improve your distribution strategy. Try it