Instagram for Wineries, Breweries and Distilleries
Tips on using Instagram for wineries, breweries and distilleries.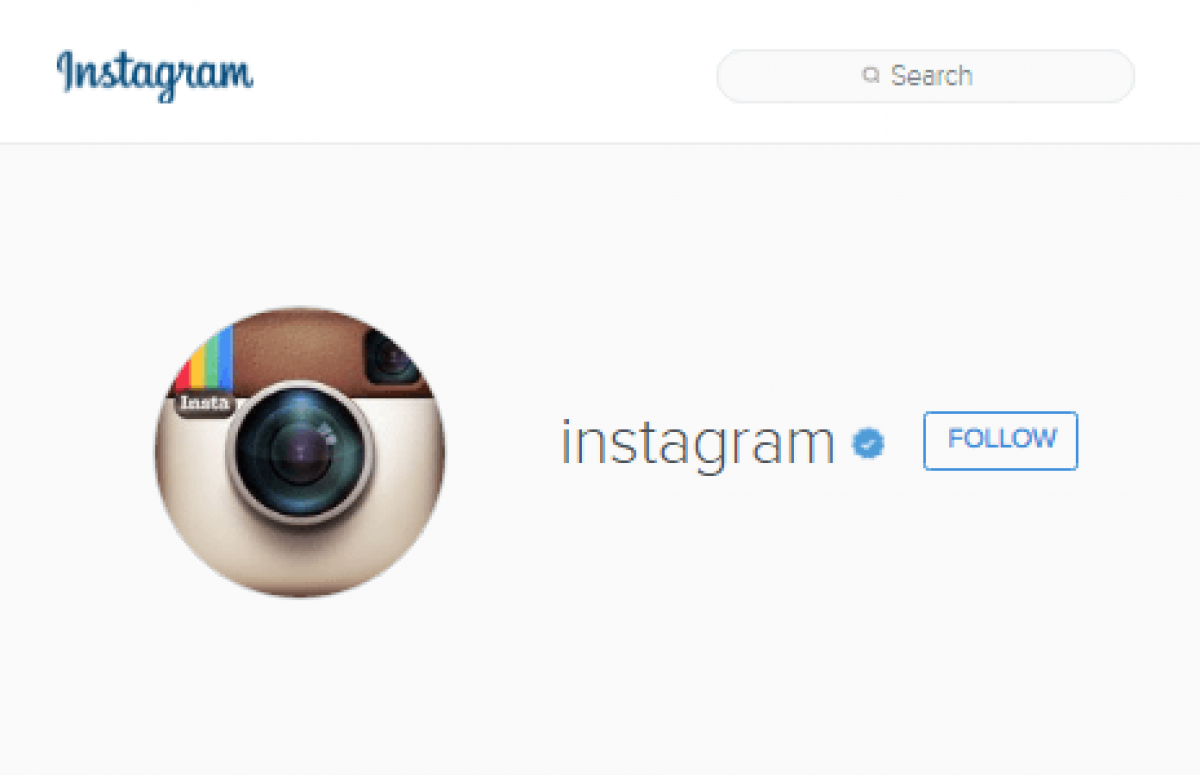 11/05/2016
According to Instagram's official website, the company boasts over 400 million active monthly users with 80 million pictures uploaded daily. It is also one of the largest online communities that everyday users actively explore a brand's visual identity.
Building your instagram account into a successful branch of your social network is an important part of your digital marketing strategy, but it can also be hard to know where to start. So, How can you use Instagram to build brand awareness and increase the digital footprint of your winery, brewery or distillery?
Here are some pro tips on how to develop an instagram profile that resonates with your customers and builds your brand.
1. Understand the medium. Instagram is a visual platform, so take the time to understand what it is you want to accomplish. You should be aiming to build brand awareness, increase traffic to your website and boost sales.
Instagram's official video captures the imagination needed to develop quality content.
If you are using Instagram to build trade interest in your brand, then nurture a large community of active followers so that you can show potential partners what they can expect from you in their market.
Develop an effective way to determine how to develop your content using a very simple rule of thumb. With every post (or series of posts) determine what you want to accomplish with it (or them). Following a simple mantra like, "We will use this post of [content idea] to help [business goal]," is a great way to plan out your content
After you have developed your mission statement, you should look at how you are going to achieve your goals using only pictures and videos. Whether it is building brand awareness or getting customers to buy into your latest tasting room event, the content should always be created with a specific goal in mind.
2. Branded Hashtags

Not only can you build a big following using interesting hashtags (don't use just your company name), but you can also develop full communities of people dedicated to your new philosophy. Be creative and develop hashtags that you know your customers will love. To build your hashtag's popularity, use weekly contests with giveaways or tasting club discounts that prompt your followers to include your hashtags in their posts. This strategy will help you spread the awareness of your hashtag, it's up to you to find interesting ones that capture their imagination enough so that they continue to use them long after the competitions are done.
3. Leverage Popular Themes
Lifestyle, nature, night life – your beverage company's Instagram doesn't only have to tweet about itself. Take a liking to certain themes and weave them throughout your posts. Choose subject matters that are similar to your image and create interesting posts with them that will resonate with your consumers.
Tito's Vodka posted this popular photo of a 'southern belle' in a branded dress at the Kentucky Derby.
4. Making Happy Customers
Tapping into your happy customers' profiles is also very important. You want to always have an accurate idea of who your real consumers are how your message is resonating with them. Setting aside a time to actively explore and comment on your followers account will not only provide good insight into your customers but also build your reputation as a brand that gives back.
Woodchuck Cider's "Ciderstock" is the perfect example of a brand giving back to consumers an in the process greatly increasing their brand's image as a category leader.
5. Share other content to add to the experience.
You can share other industry related news that you think is relevant to your community. Once in a while, feel free to share any great discoveries you come across.
Example of a TOP food cart that you need to visit when in New York. USATT team visited the cart and took the real picture while experiencing the food.
6. Leveraging Influential Figures
As you develop relationships with important media figures (both offline and online), try and create rapport with them on Instagram. Some of the best coverage of your brand can often come from third part Instagram accounts. Food bloggers, sommeliers, bartenders, restaurant servers – these are all great sources to reach out to in order to expand your reach. The more often you can convince them to post from or about your winery, brewery, or distillery, the better the chances that you develop new followers and interested consumers. Getting your photos liked by these figures is also a great strategy to build your brand awarness.
GoodBeerHunting is a popular account that seeks out good beer and better times. Brooklyn Brewery was the recipient of a great unofficial plug that received over 350 likes.
7. Using Third Party Resources to Make Better Content:
Your followers will associate the visual content you post with your brand's identity and there's no getting around the fact that poor quality content will reflect poorly on your brand. Building a brand identity that users associate with professional content can be made a little easier with the help of apps and editing software.
Consider creating different themes for posts based on different filters or content styles (videos, quick pics, etc.) that long-time followers will love and immediately associate with your brand. Hashtag those themes and start a repertoire that you can rely on to be consumer favourites.
8. Slow Shutter Cam. Trick your camera into taking extra-long exposures with Slow Shutter Cam. Mastering this app can take a fair bit of work, but once you get the hang of it you'll be producing beautiful pictures worth sharing with your community. Endless draught pours or sunsets over vineyards – with a little imagination the possibilities are endless.
9. Bokehful. This app is great for adding a little bit of fun and wistfulness to your pictures. Bokehful plays with the light in your photos and gives each pic a 'snowfall' effect. You can toggle between three different opacities, four different shapes and to bring a whole new dimension to your atmospheric pics. Consider using this app to give 'splash' effects to shots of your tasting team pouring samples or quixotic dimensions to your barrel rooms.
10. Overgram. Overgram is the perfect app for users who want to quickly add text (such as hashtags, promo codes, coupons, etc.) to pictures. It's quick and easy to use and a direct portal into creating your next
11. Splice App. Splice App is a great resource for apple users. It is a free and powerful editing tool that is easy to use. By following simple prompts, even first time users can produce professional quality videos in no time. The app offers a wide variety of features, including great editing tools like transitions, sound effects and background music.
12. Instagram Is A Part Of Your Brand. Be Authentic.
Perhaps the most important thing to remember about your Instagram account is that is a direct reflection of your brand. You cannot treat it like it is your personal account. Each post that you upload needs to be well thought out and follow your overall social branding strategy.  An example of an authentic post is by showing your company management with your brand in a true and real environment.
Not a BTN Member yet?
Get BTN Premium membership and have full access to articles and webinars on BTN + other benefits like:

Full Access to BTN Consultants
Full Access to Buying Leads
Post Unlimited Brands
Full Access to all Articles and Webinars
Full Access to BTN Live conferences presentations and speaker sessions
Discounted rates to exhibit at major partner events and conferences
And Much More...

Your BTN membership will reduce your trial and error time: Why experiment with your branding and distribution when you can fast-track your time to success? Get 'How to do it' content which will help you improve your sales and grow your distribution. Just one article can help you make better decisions and improve your distribution strategy. Try it