Sommeliers Choice Awards 2023 Winners
How to Hire Top-Selling Sommeliers and Drive Your Sales
BTN interviews three veteran New York sommeliers and outlines the traits of a top-selling somm, with tips for how you can snare one for your winery's sales team.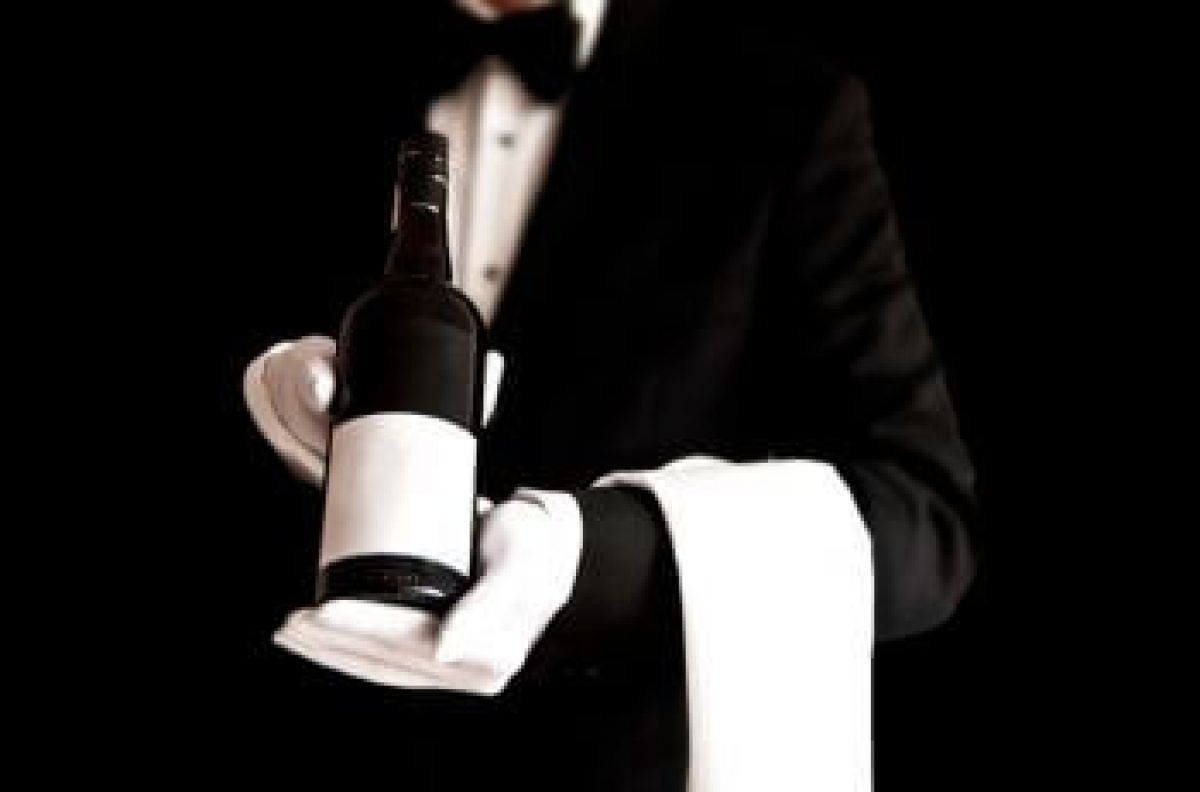 04/01/2016
BTN interviews three veteran New York sommeliers and outlines the traits of top-selling sommeliers, with tips for how you can snare one for your sales team.
Sommeliers are beverage gatekeepers. They are trained wine professionals who know how to store, serve, sell and provide an exceptional experience to every guest who walks into your tasting room winery restaurant or key on-premise accounts.
Maintaining and monitoring wine cellar inventory, it becomes quite clear that a reliable sommelier is perhaps the most valuable asset to your sales team.
But how can you spot a top-selling sommelier, make the hire, and bring them up to speed as a pivotal part of your sales team?
BTN interviewed three veteran NYC sommeliers to get the insiders coop on what it takes to snag the top-talent in the business. Here's what they had to say:
Hospitality & Humility
Sommeliers are wine business professionals, liaisons between a customer's taste buds and the perfect bottle of wine. They may circulate the sales floor, help with bottle selection or direct the client through a dinner. Their job is a balancing act to listen and recommend, to educate but never intimidate with their (often vast) knowledge. Simply put, a sommelier is someone who loves hospitality first and sharing his or her passion for wine second.
Not to mention that sommeliers are often called upon to educate staff and to share their love of wine with fellow employees. Recommending the right wine and winning happy customers equates to higher sales volume and better brand building. However, learning to read customers, deliver the right wine, and do so with a touch of humility and grace is a life-long practice.
"A great sommelier is a great communicator to guests. They have to put guests first and ensure that the wine recommendations are based on the guests and not on their personal preferences. Sommeliers should ask simple questions that make guests feel comfortable and never intimidated. The interaction should be simple, light, and fun – they should enjoy it and not feel pressured in any way."
̶ Tali Dalbaha, Advanced Sommelier & Wine Director at City Winery in NYC
"Become the best service person first, and then become a sommelier. A great sommelier should be the best service professional on the floor and should really care to provide exceptional service. It's taken me a long time, but I've finally realized that I'm a wine-servant. I'm not a critic. I'm not paid to have an opinion. I'm a Pandora for wine: tell me what you like and I'll find the best thing for you on our wine list."
̶ Andrew Rastello, Advanced Sommelier at Eleven Madison Park in NYC
Self-Starter Wine Student
Keeping up with the world of wine is a full-time job, even when sommeliers are off the clock. They must be aware of consumer trends, producers around the world, wine styles, service techniques and more. Dedicated wine professionals spend the majority of their time studying, attending tasting groups, and schlepping off to wine education courses only to return with violet-stained lips.
Regardless of whether a sommelier's resume is riddled with formal certifications and drinking diplomas, having a 'self-starter' approach is non-negotiable. This is someone who is willing to seek out knowledge wherever it can be found – from online beverage trade magazines to How-To's on YouTube.
"My morning starts with reading Drinking Business, Decanter, in order to see what's going on in the wine and spirits business. I also visit the Guild of Sommeliers, which is a great website and resources and talk to my peers to share information about what they're drinking and how they're organizing their cellar."
̶ Tali Dalbaha, Advanced Sommelier & Wine Director at City Winery in NYC
"You learn with every single cork that you pull and every wine that you taste. Being a sommelier is not something that happens when you clock in and out of work. Being a sommelier means that you're reading and studying your wine list when you're not at work. It's a lifestyle. It's not a job."
̶ Andrew Rastello, Advanced Sommelier at Eleven Madison Park in NYC
Formal Wine Certification
The wine industry is populated by dozens of certifications and formal study programs. Some of the most popular wine education courses and certifications include the International Sommelier Guild (ISG), Court of Master Sommeliers (CMS), Institute of Masters of Wine (IMW), and the Wine and Spirit Education Trust (WSET). While certification isn't required to become a sommelier, it is a frequent requirement for high-end retailers eager to hire the best of the best.
"Sommelier certification is the quickest way to measure the base of one's knowledge but it doesn't mean anything without the desire to continuously learn."
̶ Nicole Hakli, Certified Sommelier at The Nomad Restaurant in NYC
"Not everyone has the luxury or the time to take [certification] exams, but if someone is passionate about hospitality, food, and wine – a lot of that education will come naturally."
̶ Andrew Rastello, Advanced Sommelier at Eleven Madison Park in NYC
Presentation & Natural Sales Skills
Fine dining restaurants are eager to employ people who provide exceptional service, all the while being seemingly invisible on the dining floor. This is especially true at winery restaurants. Sommeliers are not only a representative of the retail establishment but also act as an extension of the brand they are promoting. This requires someone to be well-groomed, dressed appropriately, and up to the challenge of being an all-around beverage ambassador. Even candidates that check off all 5 of these characteristics will find that a sommelier's job is not always smooth sailing – or easy selling. They have real world challenges to overcome and more than a handful of unfavorable stereotypes to contend with.
"People stereotype sommeliers as being all men, cash swindlers, and fast talkers, when the truth is that most of us genuinely want customers to have the best bottle that suites their tastes and price range."
̶ Nicole Hakli, Certified Sommelier at The Nomad Restaurant in NYC
"Reading the guest is absolutely the most important part. Wine directors have to make sure the wine list is the best and the sommeliers should know the list by heart and have to find the best match for each guest."
̶ Tali Dalbaha, Advanced Sommelier & Wine Director at City Winery in NYC
"As a business owner, if you're having to incentivize your sommeliers to get more sales, I would say that your business model or wine list could be flawed. If your margins are too high, if your wine list isn't geared properly for price point, or selections are too esoteric and not right for the environment – that's more of an issue than sale incentives."
̶ Andrew Rastello, Advanced Sommelier at Eleven Madison Park in NYC
How to Onboard Your New Sommelier Hire
On-premise retailers should invest in training and education programs not only to bring new hires up to speed but also to attract the most promising candidates looking to settle down. Here are some ideas to get started:
• Offer regular staff wine tasting or training
Offer beer & liquor tastings, focus on a specific region or producer. Encourage your sommelier to lead the training, which will benefit the entire staff and force the sommelier to refresh his or her knowledge base regularly. Retailers can cover their costs by charging each participant in order to provide quality study materials and wines for the training.
• Offer to reimburse or pay for wine exams
Formal wine education courses and certifications cost upwards of a couple hundred dollars, in addition to study materials and bottles of wine. Reinvest in your business and incentivize your staff to continue their training by offering tuition scholarships.
• Open retail space to study groups during off-hours
Beverage professionals are constantly studying and imbibing, often times in small community tasting groups. However, many struggle to find meeting spaces equipped to taste multiple wines at once. Retailers can leverage off-hours by opening up the dining room to study groups and simultaneously get in the good graces of some of the industry's top performing sommeliers.
• Offer incentives, perks, or contests for increased wine sales
Monthly sales targets and performance reviews can offer a good indication of a sommelier's sales capability without over-emphasizing the sale of any one particular product, which easily could overshadow the guest's request and personal preferences.
• Change up your wine-by-the-glass menu on a regular basis
Introduce staff to the wine-by-the-glass menu every time the menu changes, offering tasting exercises and tasting notes that can be easily communicated to guests during service.
• Offer advancement opportunities
Self-starter sommeliers are ambitious students eager to climb their way up in the wine world. Create a mentorship program that prepares sommeliers for management positions in the long term.