Sommeliers Choice Awards 2023 Winners
How Barefoot Wines Became the World's Largest Selling Wine Brand
BTN Interviews Michael Houlihan and Bonnie Harvey, Founders of Barefoot Wines on Sales, Distribution and Management Skills You Will Need to Succeed in the US Beverage Industry.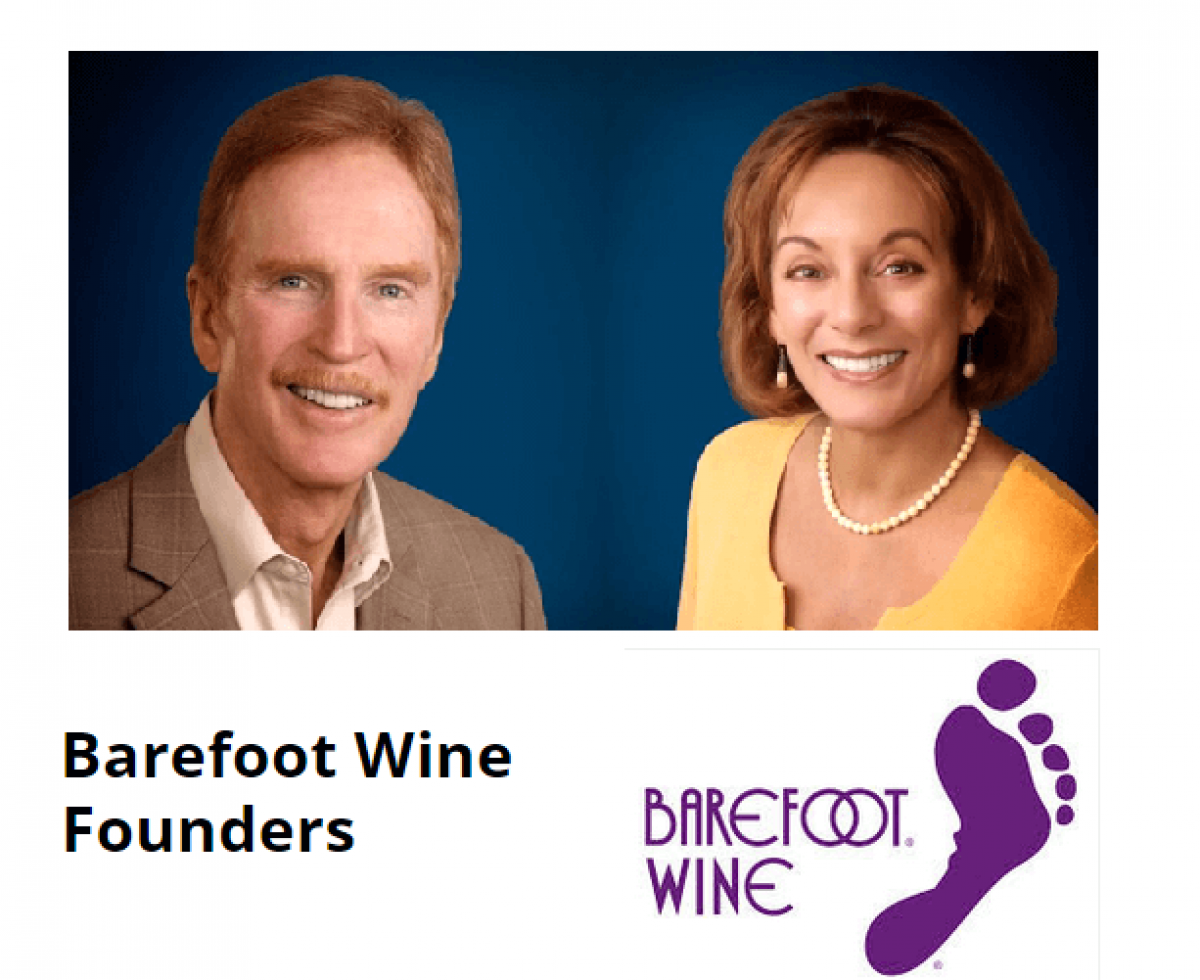 Barefoot Wines started out as a hopeful business idea between an average business couple living in the Sonoma County wine country of California. With little experience in the wine industry, Michael Houlihan and Bonnie Harvey wanted to create a fun, new wine that they could build into a top selling brand across the USA. From their converted laundry room office, they set out with innovative ideas and a willingness to learn from everybody who touched the Barefoot brand.
Michael and Bonnie founded Barefoot in 1986 and it quickly became known as a 'disruptive' label. Against traditional stogy and exclusive wine marketing customs, Barefoot was an award winning, non-vintage brand targeted at the female USA consumer with a simple, easy-to-understand label that was bursting with color and fun. Buyers were hesitant to put in what they were offering.
The industry was very resistant, but Michael and Bonnie were relentless in their pursuit and fulfilled their dream. In 2005 they sold Barefoot, which at the time was one of the USA's top selling brand, to EJ & Gallo. Barefoot has since gone on to become the world's largest wine brand.
We recently sat down with Michael and Bonnie to discuss the strategies they employed to grow the Barefoot brand into a national icon. Below is the first part of a two part interview which examines how they took an idea and developed it into a household national brand.
Get complete access to the answers to our below questions.
What advice can you give brand owners that will help them see a manageable distribution and compliance landscape?
How did you sustain constant growth for Barefoot and what tips do you have for owners looking to really expand their brand?
BTN Premium Content
BTN Premium Members, please Log In to access the complete Webinar.
Not a member? Please Sign Up now and choose your Premium plan.
BTN membership gives you full access to articles and webinars on BTN + other benefits like:
Full Access to BTN Consultants
Full Access to Buying Leads
Post Unlimited Brands
Full Access to all Articles and Webinars
Full Access to BTN Live conferences presentations and speaker sessions
Discounted rates to exhibit at major partner events and conferences
And Much More...
Your BTN Membership will reduce your trial and error time: Why experiment with your branding and distribution when you can fast-track your time to success? Get 'How to do it' content which will help you improve your sales and grow your distribution. Just one article can help you make better decisions and improve your distribution strategy. View Plans Now