Sommeliers Choice Awards 2023 Winners
8 Innovative Holiday Programs That Produce Incremental Results
The Holidays are coming, is your brewery, winery or distillery ready?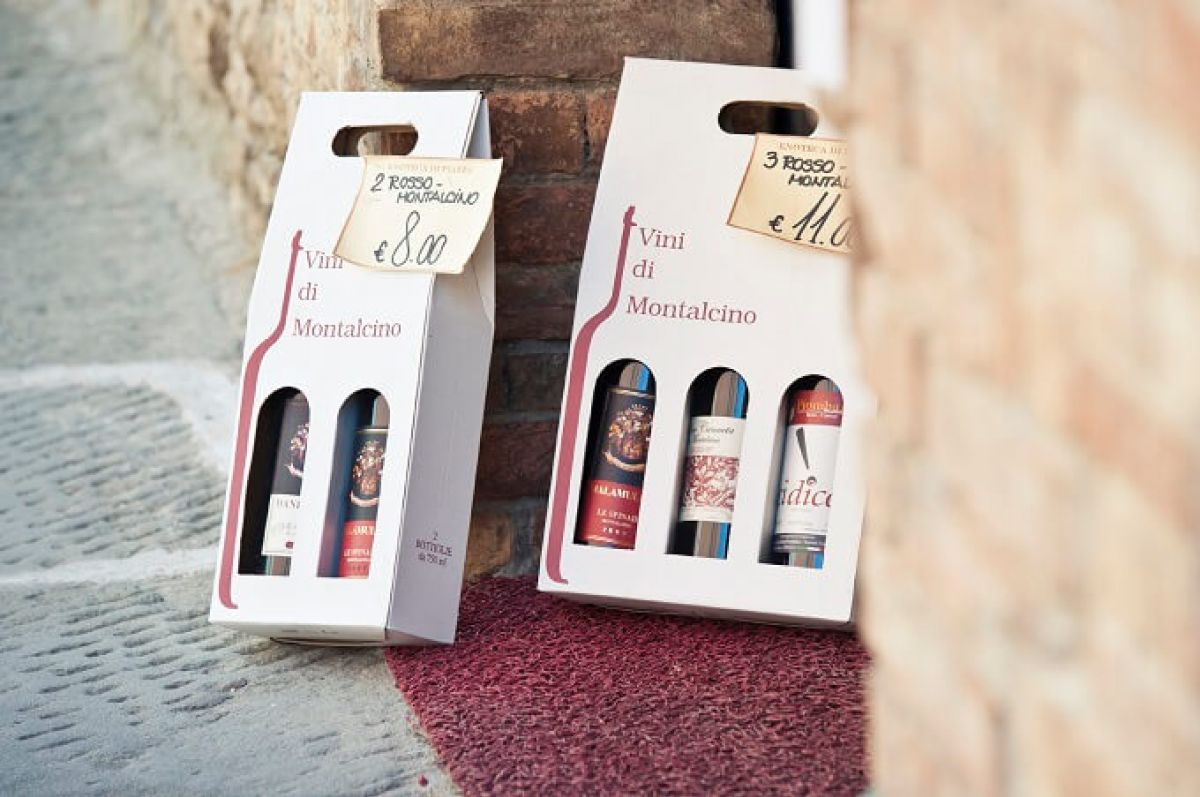 20/08/2016
Many alcoholic beverage brands accelerate their year-end progress by focusing on the October-December (O-N-D) sales period. Innovation is the key sales driver during this volume period. The Holidays are coming—is your brewery, winery or distillery ready?
Here are some ideas and "outside-the-box" thinking that helps create brand awareness, distributor and retailer attention, incremental space and displays, and powerful sales results:
1. Variety Packs or 2 Bottle Holiday Pack
Many craft breweries have introduced their own version of these multi-bottle (6 packs and 12 packs) packages during the Holidays. Some of it is in the name: "Master Series," "Party Pack," "Winter Variety Pack," "Tis The Season," "Winter Favorites," Winter Classics," "Holiday Party," "12 Beers of Winter," "Pub Pack," and "Wintry Mix." For wineries, the two pack bottle creates a double sale of two different wines in a two bottle cardboard box, tote or even wooden box. There are all kinds of gift basket ideas out there that would involve other food products (like chocolate, cookies, crackers and candy), plus there are wine accessories (like cork screws, stoppers, knitted or neoprene bottle covers, and Elf or Santa wine bags).
2. Specialty Holiday Packages
The distilled spirit companies do this as well as any company in the industry. Whether it's a value-added item (like a logoed glassware, festive ice tray, collectible bottle, special liquids, aged miniatures, stainless flask, snifter stemware, decanters, or numbered collectible bottles. Some other ways to add value are to pair two different drinks owned by the same distiller (light and dark rum), do a co-branded promotion with the company who owns the mixer (Red Bull and Jagermeister or Bailey's and Green Mountain Coffee or JB Scotch and Macanudo Premium Cigars).
Special seasonal packaging offers a fresh new look for a regular brand that everyone knows. A new Holiday package gives the distributor a chance to go after displays with the key retailers. With thematic POS, it gives them even more reasons to buy. Frangelico, a hazelnut liqueur from Northern Italy, executes their Holiday package with deep red colors, a stylized "F" on its gift pack, plus the Monk-bottle shape and cord on the outside resembles the original bottle inside.
3. Mobile Applications
Constellation Brands introduced a highly successful mobile app called "Hello Vino" in December, 2012. The app that landed on smart phones was designed to deliver text messages to pre-qualified wine consumers sent from wineries who wanted to convey such things as wine and food pairings during holidays, special occasions, and social settings. It did that the point-of-purchase where consumers are actively searching for their favorite brands, taste preferences or even a change of pace that is triggered by a special feature from the app itself.
4. Sales Incentives Get The Sales Force Involved
Sales incentives require interactive goal setting with management and the sales force. Sales incentives could be for your winery's tasting room, your on-premise wine-by-the-glass, your brewery keg sales, your new barrel-aged bourbon launch. The key is review the market, the brand trends, the segment you wish to go after, and the packaging you want to focus on. Seasonal buying patterns for key Holidays should be taken into account, along with any production constraints, price increases, economics and even weather delays.
Sales force incentives create enthusiasm, motivates the sales people to rally around a brand, builds loyalty, gains retailer participation, and is viewed as a reward. Sometimes breweries, wineries or distilleries use incentives as replacements for a bonus program. The incentives need to be lucrative to keep employees from going through the revolving door. During the Holidays, sales reps will work harder for gift cards, trips to fun or warm locations, and shopping sprees. Cash can be always "king" but solid programs that involve shares of stock or company cars can be big motivators as well.
5. Brand Names and Labels Can Drive The Business
In craft brewing, the brand names are sometimes viewed as edgy, in your face and almost embarrassing to order at the bar---Arrogant Bastard, Bitch Creek, What the Huck, Porkslap Ale, Nasty Habit, Kilt Lifter, and Horny Goat. Just think of the Holiday ideas each of these brands can create—and own them? But, they're memorable and they invoke curiosity, thus triggering purchases. In the wine business, the package plays a significant role in the purchase decision.
Much different than craft beer, but still using elements that emphasize the competitive advantage that the winery is trying to communicate. Attractive, vibrant colors, animals (like Fire breathing Bears, Jumping Kangaroos and Little Penguins) and cutting edge brand names like Ha Ha, Big Ass Red, The Crusher, Three Loose Screws, Fat Bastard, Plungerhead, and Ooops. Again, the quirkiness of the label drive consumers to buy them, taste them and share them with friends. With social media today, that's how these wine brands are discovered and marketed to fuel the word-of-mouth. Many branding elements are used for Holiday programming as well.
6. Marketing to women during the Holidays
More and more alcoholic beverage companies (craft brewers, wineries and distilled spirits) are targeting women more and more with their holiday marketing. Whether it is with fashion, food, information, involvement, print, youth marketing, or atmosphere marketing, the key is all about communication. Wine is a social beverage. It's not always about sweet, flowery or fruity wines—it is how they are integrated into the life of a woman.
Some of the Holiday campaigns include: wine-by-the-glass (Malbec, Pinot Noir and Sauvignon Blanc are the fastest-growing); wine and food pairings—women like to eat out during the Holidays—they also like to ensure everyone at the table is happy; don't forget the champagne—women buy 60% of all the champagne and over half is sold during the Holidays; "Progressive Wine and Dinner Parties" and "Home supper Clubs" are becoming very popular with women;
and the Holiday ads should be integrated with sweepstakes in Vogue, In Style, Martha Stewart, Modern Brides, Cooking Light and Vanity Fair, plus local female print vehicles. Supported by Facebook, Twitter, and Pinterest,
7. Don't forget the Gifts and Accessories
Wines have many unique gifts that make sense—holiday wine baskets, wooden wine boxes, wine openers, wine bottle sweaters, wine bottle Santa and Elf hats, twin bottle Santa Pants wine bags, Winter wonderland fairy wine bottle holders, Tuxedo Wine bottle covers, Christmas sweaters with wine labels on them, and wine bottle pens. Gold beer openers, wooden boxes, neoprene sleeves, metal or leather beer coasters, branding irons, skateboards, logoed wallets and bike jerseys are all items that beer companies can integrate into their Holiday Programs.
8. Building Tasting Room Traffic
If you're a Brewery, A Winery or A Distillery, here some great Holiday traffic building ideas: Dogfish Head just opened the The Dogfish Inn in June, 2014. It only has 15 rooms, but everything says Dogfish and it's within walking distance of the Brewery in Milton, DE—now patrons can spend the weekend or the Holidays at Dogfish Brewery.
Many wineries have Bed & Breakfasts on site, so they have that option as well. Hiring buses is important to remote wineries breweries or distilleries. Holding joint events with neighboring wineries or breweries, creating themed parties, booking entertainment, promoting winery or brewery trails, growing tours with groups, stationing winemakers or brewmasters behind the counters, and training guest services or tour guide staff to produce better traffic in Holiday Season,
Holiday Programs are great brand awareness sales and marketing tools and your brand(s) can enjoy positive sales results when you choose to be creative with your upcoming Holiday Programming.