Sommeliers Choice Awards 2023 Winners
8 Beer, Wine and Liquor Videos to Inspire and Educate Brand Owners
BTN has compiled a list of educative and entertaining videos that embody the professional nature of the beverage industry.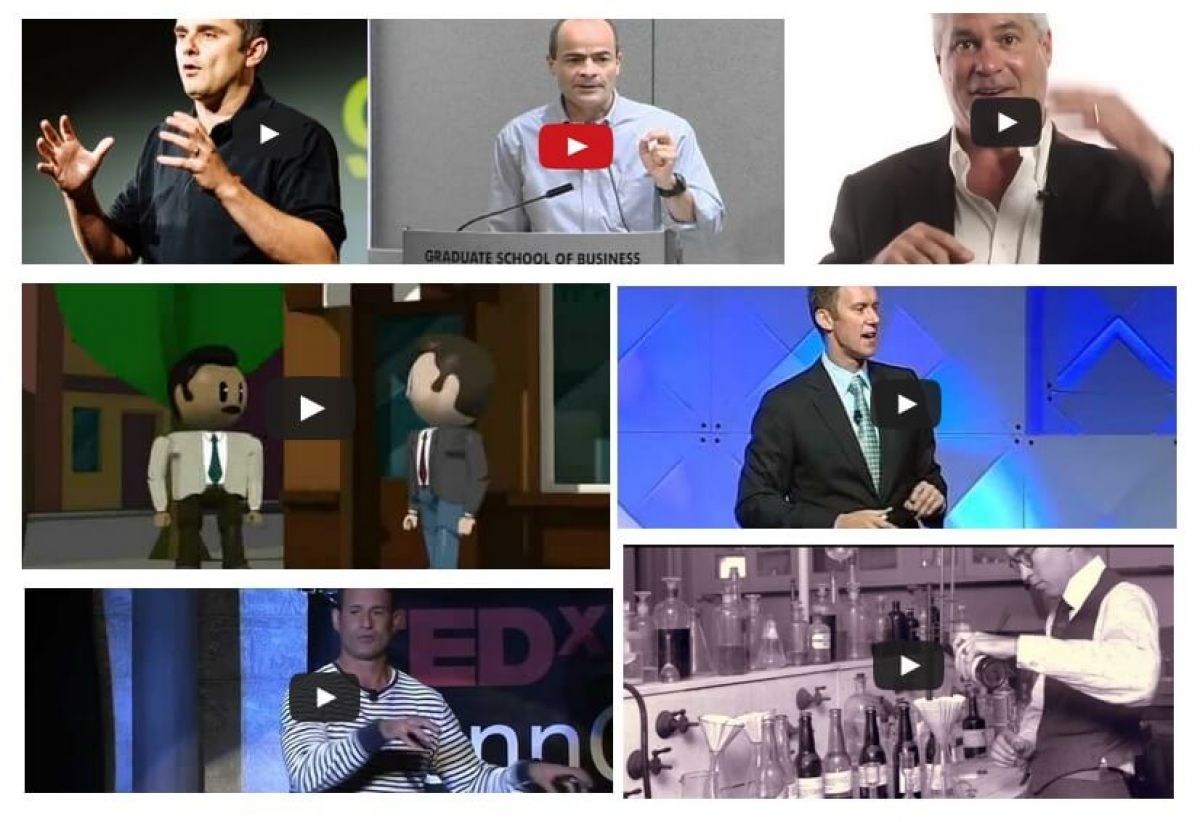 13/04/2014
AB InBev's Brito: 'Hire the Right People'
Visiting the Stanford Graduate School of Business, Carlos Brito, CEO of InBev, talks about the importance of having the right people on your team.
His speech highlights what it takes to make a company's dreams and aspirations come true. Using multiple, well thought out analogies for the modern day business man, he stresses the fact that companies are made up of each individual and that each individual is part of the overall group.
A great video to watch to confirm that you have your business' staff priorities in order.
Barefoot Wine Founders Keynote at 2013 CEO National Conference - Michael Houlihan & Bonnie Harvey
Presenting at the Collegiate Entrepreneurs National Conference in Chicago, Michael Houlihan and Bonnie Harvey of Barefoot Wines talk about what it takes to build a national brand from the ground up. They spotlight dedication, hard work and following every opportunity in this presentation to hopeful future entrepreneurs. From bottling supplies to retail, they learned the industry through asking the hard questions and building strong business relationships.
Gary Vaynerchuk: Stop Storytelling Like it's 2007
Author of the best-selling book "Jab, Jab, Jab, Right Hook: How to Tell Your Story in a Noisy Social World" and founder of VaynerMedia, Gary Vaynerchuk talks about what a successful digital marketing campaign should be. Gary makes it clear that not every platform is the same and tells us how to give value to our customers before asking them to buy from us. A great intro into the ins and outs of today's marketing world, this video is a must see for all small brand owners looking to accelerate their in-house marketing campaigns. Beware, This Video Contains Adult Language
If you'd like to read more on how to tell your story across social media check out our article 'Story Telling: How to Succesfully Market your Brand's Story using multiple platforms.

TEDxPennQuarter 2011 Sam Calagione Reinventing Beer
After hundreds of years of conventional beer production dominating the market, Sam Caligione, of Dogfish Head Brewery, talks about what it took to remould the definition of Beer. Looking back into histroy, the team at Dogfish Head Brewery were able to carve out a name for themselves in the competitive beer industry by using innovative ideas inspired from unique brewing techniques and ingredients of cultures past. This video takes a look at what it took to build one of USA's most successful craft brewery brands on a craft brewer's budget.
Beverage Alcohol Regulation: The Story Behind an Effective Approach
This official National Beer Wholesalers Association video outlines the reason behind the three-tier alcoholic beverage distribution system used in the United States of America. Explaining the three tier system's nature, take a look at the regulation that brand owners face in the United States.
WSWA 69th Annual Convention & Exposition General Business Session Day 2
This Wine and Spirits Wholesalers Association video takes a look at social media in the world of wines and spirits through two keynote speakers, Erik Qualman and Kit Codik, at the 2013 WSWA General Business Sessions. Erik Qualman talks about what he calls the 'digital legacy' – the cumulative content of your digital footprint of your digital shadow. Kit Codik, of liquor.com, emphasizes the importance of digital marketing. With less than one million start-up dollars, liquor.com has been able to reach over 5 million monthly consumers in the span of two and half years. Kit's talks about the model they used to grow their business – Awareness, Education, Engagement, Activation.
Tito Beveridge: Hitting It Against All Odds
Tito Beveridge, of Tito's Handmade Vodka, talks about the path he took to building his dream. The video is a great look into what hard work and passion can achieve. The success of Tito's Vodka has been noticed world wide, and it was Tito's tenacity that made it a reality. From the little still in his country cabin to a nation wide brand, gain some inspiration from how one man followed his dream.
Wine Sales 101
A funny look into the world of wines, wine reps and wine sales, this animated video touches on the unfortunate nature of big wine distribution. The overall message is certainly translatable into the distribution language of beer and liquor, no problem! It's a short video that's certainly worth the look. It details the customer's ability to buy whatever wines have nice labels, and the hard place that wine reps find themselves in when a big supplier asks a wine rep to try and dump an over priced stock.
Beware, this video contains adult language.
Not a BTN Member yet?
Get BTN Premium membership and have full access to articles and webinars on BTN + other benefits like:

Full Access to BTN Consultants
Full Access to Buying Leads
Post Unlimited Brands
Full Access to all Articles and Webinars
Full Access to BTN Live conferences presentations and speaker sessions
Discounted rates to exhibit at major partner events and conferences
And Much More...

Your BTN membership will reduce your trial and error time: Why experiment with your branding and distribution when you can fast-track your time to success? Get 'How to do it' content which will help you improve your sales and grow your distribution. Just one article can help you make better decisions and improve your distribution strategy. Try it