Sommeliers Choice Awards 2023 Winners
5 Social Media Slip-Ups and How Your Wine Business Can Avoid Them
If digital marketing were laid out buffet-style, social media would certainly be the main course. And while plenty of wine businesses are hungry for success online, most fall prey to the same 5 marketing mistakes and misunderstandings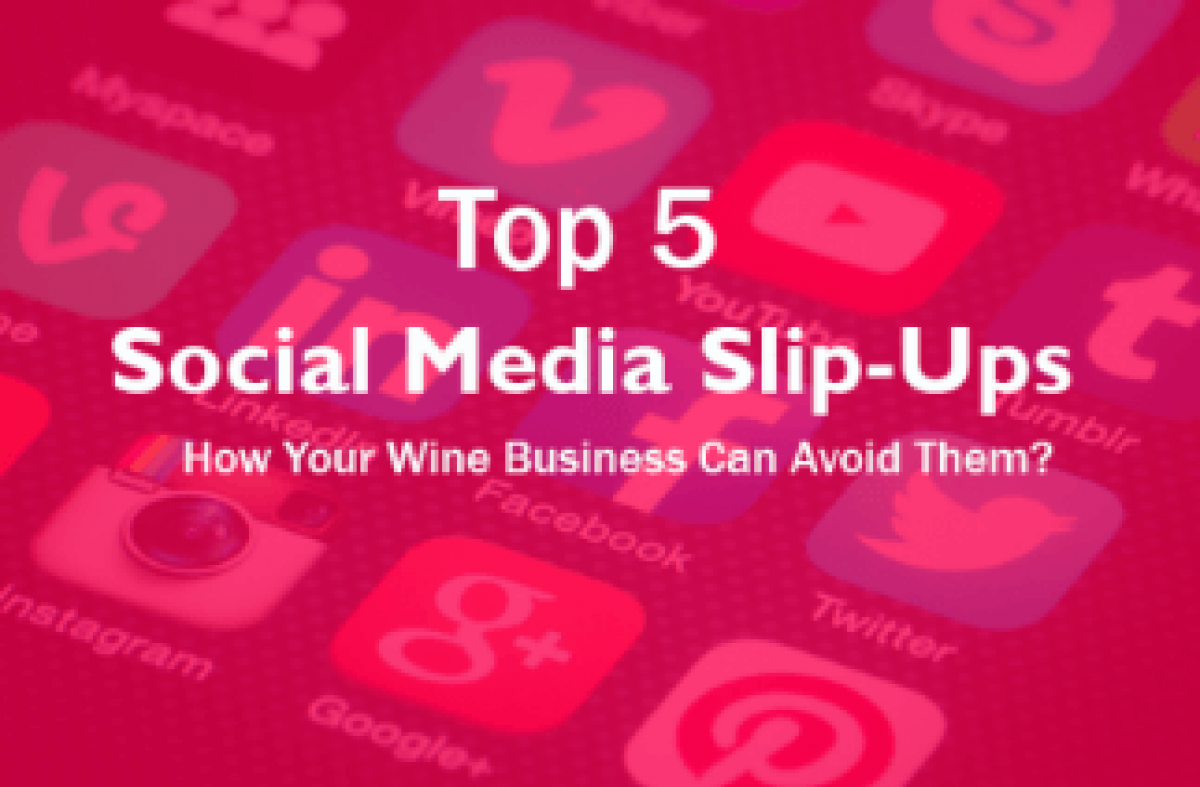 While some brands are experiencing abundant success – broadcasting a live event series to millions of social followers, achieving 64.7 million impressions via a single hashtag, even crowdsourcing the winemaking process with help from over 200k Facebook fans – others are floundering to connect social media to a sales funnel.
Most wine businesses "don't really think about what they are trying to communicate from a strategic perspective," says Dr. Liz Thach, distinguished professor of wine business at Sonoma State University and co-author of Successful Social Media & Ecommerce Strategies. As a whole, Thach admits that the "wine industry is definitely not an early adopter in terms of social media," however, participation is up and everyone from wineries and importers to wholesalers and retailers are eager to harvest the rewards that social media marketing can offer.
When asked to identify some of the biggest blind spots wineries have in terms of social media marketing, Thach noted a number of things that businesses tend to miss or misunderstand. Bypassing these blunders is the best way to squeeze every lead from even the leanest marketing budget and to ensure a social media strategy that survives over the long term.
In this article, we write about the 5 Social Media Slip-Ups and How Your Wine Business Can Avoid Them:
BTN Premium Content
BTN Premium Members, please Log In to access the complete Webinar.
Not a member? Please Sign Up now and choose your Premium plan.
BTN membership gives you full access to articles and webinars on BTN + other benefits like:
Full Access to BTN Consultants
Full Access to Buying Leads
Post Unlimited Brands
Full Access to all Articles and Webinars
Full Access to BTN Live conferences presentations and speaker sessions
Discounted rates to exhibit at major partner events and conferences
And Much More...
Your BTN Membership will reduce your trial and error time: Why experiment with your branding and distribution when you can fast-track your time to success? Get 'How to do it' content which will help you improve your sales and grow your distribution. Just one article can help you make better decisions and improve your distribution strategy. View Plans Now