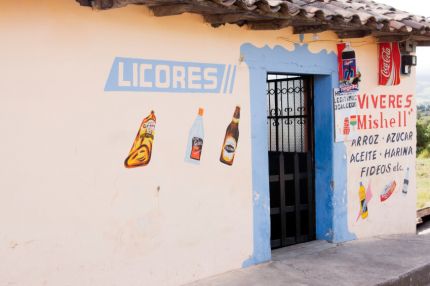 1. Communicate with Your Partners.
If you have ever worked on the distribution or retail side of the industry before, you'll know that the amount of promotional material that you receive from beverage suppliers is truly overwhelming. Most of this material isn't suited for distributor and retailer needs and was simply sent by suppliers hoping that their material would be chosen as a suitable option for promotional programs. The reality is that the majority of the material is overlooked, piled in a forgotten corner of their warehouses and store rooms, waiting to be given away, tossed out or sent back.
In order to reduce wasteful costs, don't produce generic merchandising to send out to all of your accounts. Concentrate your energy on marketing and merchandising that works by communicating with your partners from across all tiers. Talk with your distributors, on and off-premise accounts and figure out what it is that they want before you plan your promotional material.
Once you've established a good base of ideas that will work, follow the same thread of reasoning through your more general merchandising. These tips might sound elementary, but it's surprising how many beverage companies start out with a detailed marketing plan, only to find themselves with a large surplus of stale merchandising left over and no place to successfully employ it.
2. Clean and Simple Works.
Love them or hate them, Barefoot Wine's branding was designed by putting distributor and retail needs and studying consumer tendencies before their personal preferences. Their 'less is more' solution to branding was prompted from a distributor's desire for a consumer friendly wine and the result was their signature footprint label and 1.5 L bottle. Together, these two characteristics are easily recognized as the tell tale signs of a Barefoot bottle from across any store and their unique branding philosophy is one of the principal reasons for their bottles reaching the shelves of almost every large retail store in North America. Their story is a great example of how a clean and simple approach to marketing can go a long way towards winning consumer recognition.
Take a page from Barefoot's book and simplify your marketing. Your brand should evoke a strong sense of identity from your customers, so finding a marketing angle that you can easily exploit and simplifying the concept so that it will reach a broad consumer base is an easy way to optimize your branding strategy.
Australian Winery Hither &Yon use artistic variations on the Ampersand as their characteristic branding technique to unite their family of wines.
3. Creating Trade Orientated Marketing Campaigns that Work
Once you've really pinpointed some great ideas through your research, it's time to paint the idea across all of your campaigns. If you are looking for new in-store merchandising ideas or reworking your sales pitch, incorporate homogenous branding through your different campaigns. There is nothing worse than a disjointed marketing campaign, so every thing, down to your simple social programs, should adhere to the ideals you have set down.
4. Direct Marketing
As mentioned above, merchandising and traditional marketing alleys should be strategically employed. Create your marketing strategy by communicating with trade industry professionals and using their expertise to tweak your campaigns.
One strategy that is commonly used is to continually submit your family of beverages to well known competitions in your target markets until one of them has a strong showing. Once you've earned the ability to market one of your drinks as an industry favorite, your marketing team can utilize the results in their campaigns for a few years. Even as top winners, many producers don't realize that they can afford to stop showing in competitions after they've come out on top. Take advantage of your award and market your brand name as industry favorites - without expending unnecessary funds and energy showing at more competitions. Many large international suppliers utilize this strategy to market their new labels and it is widely used in the industry to give a brand family a healthy boost in sales.
Howard Park utilizes a recent review in their social feed to gain consumer recognition.
5. Social Marketing
Utilize the data of your fan bases and develop your social promotions on the back bone of your overall marketing strategy. Together, social and traditional marketing can gain you a large audience to promote your brand and push your beverages across new markets and large consumer bases.
Using social platforms for B2B marketing and networking is a great way to modernize your company, so utilize social and interact with industry peers to keep your company in up to date discussions about your industry.

As well as having an interactive Twitter feed, Xoriguer Gin uses Twitter to keep industry peers up to date on their distribution needs.
For more information on how to develop successful social media campaigns please read our article Story Telling: How To Successfully Market Your Brand's Story Using Multiple Platforms
6. Email Marketing
Even your email marketing campaign should follow the overall strategy set out by your marketing department. Utilize your branding and promotions in clever and well designed emails with clearly titled subject lines.
For more information on how to develop your email marketing campaign please read our article Winery Email Marketing: 9 Tips To Keeping Your Winery Newsletter Fresh
7. Well Designed Websites
Your website should accurately portray your company's branding philosophy and be easy to navigate. Here are a few links that must be incorporated into your website:
• Branding front and center – An absolute must is unifying your pages with an overarching branding scheme.
• Links to social – If you have a great community, associate design concepts into your social media feeds and links to exhibit your conversations, competitions and social promotions.
• Online Retail – Your online retail stores should be easy to locate and easy to use. Take the time to write a great online retail aspect to your business, the extra effort will pay off in the long run.
• Story – Your customers will want to be able to understand your company's story, so give them a great one to follow along with.
• Blog – A great way to increase site traffic is maintaining an educative blog. Make use of your expertise by educating your followers on the things that matter most to your winery.
Along with website musts like contact details, location, regional legality adherence, and news and events listings, these extras should make your website a healthy hub for your online marketing campaign.
Shottesbrooke's website uses a simple but effective layout delineating their story, social links and online wine store.
8. Inbound Marketing
Once you've developed a great website, it's time to generate healthy traffic to your sites. Partnering with industry media companies, writing interesting blog posts, increasing your site SEO, and generating a large online footprint can greatly increase your marketing department's weight in both local and international markets.
For more information on generating great inbound marketing please read Inbound Marketing for Breweries, Wineries and Distilleries: How To Create Inbound Marketing Strategy For Your Brand
9. Sales Pitch Literature and Merchandising
All your literature and sales merchandising should have consistent branding throughout and use well developed punch phrases to get your messages across. Implementing fresh and simple power point presentations, pamphlets, business cards, shelf talkers, case displays, and other promotional merchandising material will keep your branding front and center and your design team focused.
A great way to get the attention of distributors and importers is to create an online PowerPoint presentation that presents slides showcasing your marketing strategy. You can easily attach this presentation to emails and to your website so that your potential partners can get a real look at what it will mean to do business with your company.
A group of Australian wineries partner with Wines of Australia's Market Access Program to increase recognition in international markets.
Chateau de Berne uses their signature stained glass window to augment a wide array of marketing material, including in this promotional photo and punch phrase text used in their online presentation for importers.
10. Putting it All Together
Maintaining your branding for long periods of time in order to ensure strong consumer recognition is strongly recommended. As you develop different programs, make sure that you aren't stretching your image to far and always keep your customers informed of any changes by utilizing your different alleys
We also strongly suggest appointing one marketing team member to be in charge of creating a timeline of powerful and artistic literature and programs that you can deploy across your various marketing platforms over a set schedule.