5 Tips to Increase Sales During the Holidays For Winery, Brewery and Distillery Websites
Here are some key incentives to offer online consumers that are easy to implement and effective at convincing buyers that your wine, beer and spirits are worth ordering for the holidays.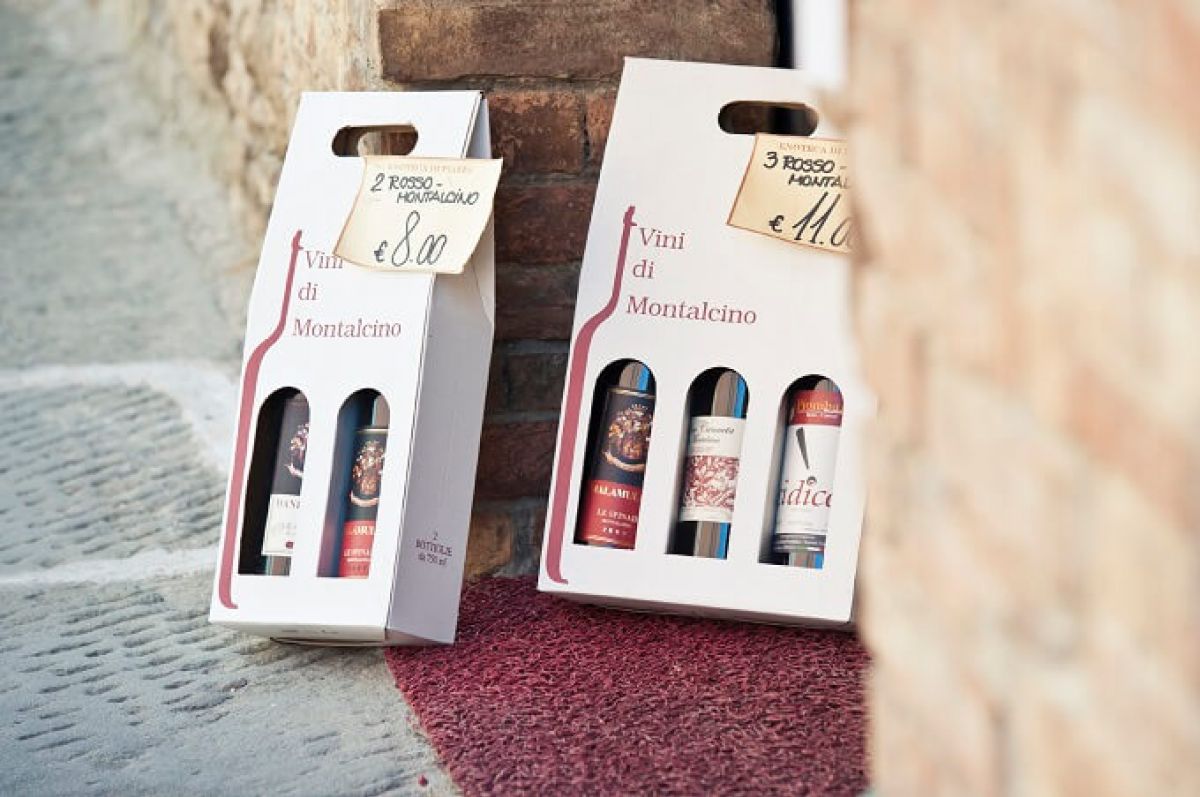 02/12/2014
December is the biggest month for beverage sales and it's important to start your planning early. With e-commerce taking an ever larger share of retail sales year-after-year, the beverage industry is seeing significant increases in holiday purchases happening through online channels.
The holidays are fast approaching and your sales team should be ready with a wide assortment of online options for consumers to choose from. Stay competitive by marketing your offerings in creative ways to ensure you consumers are ready to share your beverages with friends and family during the holidays.
Here are some key incentives to offer online consumers that are easy to implement and effective at convincing buyers that your wine, beer and spirits are worth ordering for the holidays.
1. Offer Bonus Gifts
Give your customers free bottles or fun merchandise gifts with their order to persuade buyers to purchase your beverages as gift to bring along to parties and as presents to give away. Corkscrews, mini-bottles, sample packs, scarves, winter hats, stemware, steins, Christmas decorations – make your gifts as exciting and genuine as possible to guarantee your online customer's will click the BUY button at the checkout.
Giving away gifts like glassware, corkscrews and winter can convince consumers that your wines, beers, and spirits are the perfect gift.
Create different tiers of bonus presents and give away more exciting gifts the more your buyers spend. For example, with minimum orders of $50 give away a bottle opener. If your consumer's purchase totals 75$ then send them an exclusive Christmas sample pack. Not only does gifting provide extra incentive, but giving increasingly persuasive bonus items will encourage your customers to spend a little more. Always make sure to sufficiently advertise the different gifts you are giving to catch the consumer's attention and make them want the next tier's gift, especially if their order is only a few dollars away from the upgraded give-away.
2. Promote Gift Cards and Present Packages
Gift Cards are a great check-out 'add-on' for buyers looking for present ideas for those friends and family that have everything.
Consumers who are shopping online for presents are looking for something that will be easy to give to their friends, family and colleagues. Give them every opportunity to buy from your website by offering all sorts of exciting holiday packages with varying prices.
Providing full-service, fully-wrapped gift packages provides your customers with easy gifts to bring along to parties and events. Make the gift buying process as easy as possible by offering custom 'His & Hers' packages. Include glassware, corkscrews, custom ice-cube trays, cocktail books, and any other merchandise you have that will make the gift pack the essential present for beer, wine and spirits lovers.
Gift Cards are an easy add at the check out and offer buyers the perfect gift option for those 'hard-to-shop-for' friends and family. Provide different styles of gift cards as a fun way to customize the gift.Advertise your gift cards on your pay page with an easy 'add-on' function as well as a stand-alone gift idea on your website for them to see during their browsing session.

3. Offer Gift wrapping and Custom Messaging
Offering gift wrapping for simple purchases is an easy way to make your beverages festive for the holiday season and using different wrapping options and customized labels creates the complete gift idea.
Even if your customer is only buying a bottle, take the time to wrap it like it looks in your picture. The best way to make a casual buyer into a return customer is to promote your high standards, from the store room to their front door.
Offering different wrapping options and customized labels is an easy way to convince customer's to buy your beverages as gifts.
4. Give away free Delivery
Costly delivery is one of the top deterrents that turn away online consumers. By offering free delivery you are giving your clients every reason to order from your website. Make sure you clearly advertise that this is part of a Christmas special and that you are 100% dedicated to making their holiday shopping experience easy and hassle-free.
Offering free Shipping in the Holiday Season is a great way to convince shoppers to buy from you.
If it's impossible for you to cover all of the expenses on small orders you should advertise a minimum order cut-off rate for your free delivery special. Another great strategy is to give-away free upgrades from basic delivery to one and two day expedited delivery. Your buyer's will appreciate the extra bonus and won't have to worry about the order being late for Christmas.
5. Make Sure You Are Mobile
There are some really great ways to promote your holiday sales through your phone. Get digital and get creative because smart-phones are an incredible thing. Don't ignore their potential to boost your sales!
Offer exclusive deals through your different social platforms and give your club members easy access through your holiday newsletter. Take the time to create some great media so that your posts are enticing enough to convince readers to click through to your online store.
Selling online also means getting mobile. Make sure your customers can easily buy your beverages from their phones.
Most importantly, make sure that your online store works on all mobile platforms and that buyers can easily purchase your beers, wines, and spirits with the flick of a finger. Fix any broken links and simplify the buying process as much as possible.

Santa's final advice? Check Your List Twice!
Are you able to deliver your orders before Christmas and New Years? It is extremely important to maintain good customer relationships during the holiday season and, as much as the holidays are full of jolly good times, consumer's can get mighty irritated when their orders don't arrive on time.
If you are worried about orders that might not make it for Christmas, then be sure to communicate with your customers. You don't want your holiday season to kill long-standing relationships or potential new return customers. Do everything in your power to plan for the increase in volume and any delivery hick-ups that might come up.
Have A Great Holiday Sales Season!