Beverage Trade Network News
Daily Updates of The Beverage Industry - 29th July, 2021
Other
29/07/2021
Get the latest news & updates of the industry with this daily compilation of relevant industry headlines.
29 July
Fifth Annual USA Trade Tasting Is Here! - USA Trade Tasting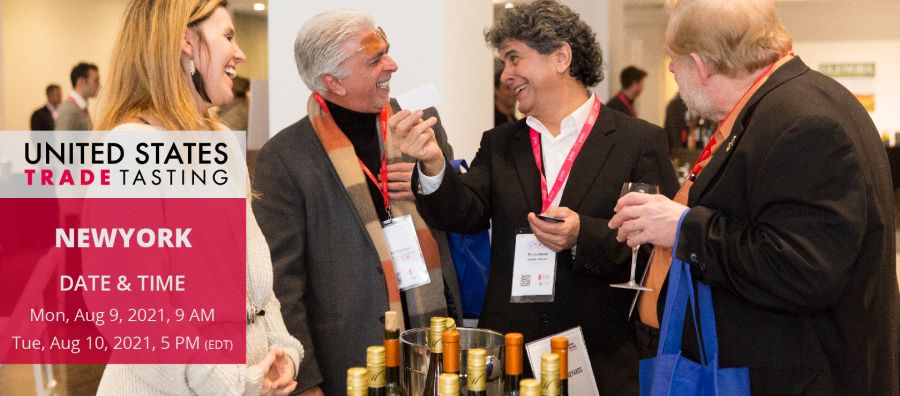 USA Trade Tasting will be Beverage Trade Network's first physical trade show event since the beginning of the pandemic in the United States.
The 5th annual USA Trade Tasting is all set to happen in New York City on August 9-10. The event directly addresses the needs and interests of importers, distributors, and retailers.
Get your FREE visitor pass now!
-----------------------------------⠀
29 July
2021 IBWSS Show Visitor Registrations Now Open - IBWSS
Be part of the biggest gathering of Bulk Wine, Bulk Spirits, and Private Label professionals in the US.
-----------------------------------⠀
29 July
River North Brewery to Release A Triple Cinnamon Mr. Sandman Imperial Stout - Brewbound
Cinnamon is a great addition to many things: coffee, tea, any kind of baked goods like cinnamon rolls (obviously), even pizza crust and roasts. What's another great combination none other than beer with cinnamon?! River North Brewery is releasing an imperial stout brewed with three types of cinnamon this Saturday, July 31st.
-----------------------------------⠀
29 July
Left Hand Brewing Introduces Peanut Butter Milk Stout Nitro Year-Round - Brewbound
Time to go nuts! Left Hand Brewing Company, industry pioneers in Nitro beer styles and technology, is debuting a new Nitro year-round beer, Peanut Butter Milk Stout Nitro. This Nitro Milk Stout embodies the flavor of a peanut butter cup with a super smooth Nitro mouthfeel. Peanut Butter Milk Stout Nitro enters Left Hand's lineup as the sweet and savory companion to their highly recognized Milk Stout Nitro. Peanut Butter Milk Stout Nitro will be available nationwide year-round to "Pour Hard" from the bottle and savor on draft.
-----------------------------------⠀
29 July
Rock N Roll Tequila Announces All-New Strawberry Tequila - Bevnet
ock N Roll Tequila announced the release of its newest flavor, Strawberry Tequila, to go along with its lineup of award-winning spirits. The brand new flavor is scheduled for its official launch on July 29th and will be the first premium strawberry flavored tequila launched in the US. Going forward, it will become a key member of their product line which also includes their Mango Tequila, Platinum Tequila, and Cristalino Añejo Tequila.
-----------------------------------⠀
29 July
Gusbourne signs deal as official Goodwood supplier - Harpers.co
Gusbourne has signed a deal as an official partner of Goodwood Racecourse, as well being appointed the exclusive English sparkling wine supplier across the Goodwood Estate which includes Goodwood House, the Goodwood Hotel, The Kennels, Hound Lodge and the Goodwood Motor Circuit.
-----------------------------------⠀