list of wine importers in USA.
This article is available in the following languages:
Are you an Italian Winery looking for export your wine in USA? We can help you connect with wine importers in USA and grow your distributions. Beverage Trade Network is a leading global platform connecting the beverage alcohol industry by bringing wineries, breweries, distilleries, beverage brand owners, importers, distributors, wine brokers, beer brokers and other beverage professionals together.
On this page you can find the list of wine importers in USA.
Vine Street Imports
Vine Street Imports is dedicated to bringing the most exciting boutique and artisan wines from around the globe to the US market. Their wines garner critical acclaim from major wine reviewers and can be found in prestigious retail shops and restaurants around the country. In addition to their national portfolio, Vine Street Imports represents many of the world's great wineries for exclusive distribution in Pennsylvania.
Guarachi Wine Partners
Guarachi Wine Partners portfolio contains brands that they ship from wineries around the world into North America. Guarachi Wine Partners Importers, Inc. began 26 years ago as a wine import company with only a single Chilean winery in their portfolio. While their beginnings were small, their dreams were big and today their portfolio has grown to include the finest wineries, representing the best winemakers in the world today.
Guarachi Wine Partners was founded with the singular focus to bring the best wines of the world to its customers. Their mission is to establish ourselves as a leading international producer, importer and marketer of the finest wines of the world with a rich and diverse portfolio. Through their strong commitments to their suppliers, wholesalers, accounts and consumers, they achieve this through establishing long-lasting relationships and alliances with the best winemakers and distributorships in the world.
Today, they are proud to represent 18 wineries from around the world as a national importer. They also offer a large selection of select imported and domestic wines for wholesale in the state of California. It is their pleasure to introduce to you the exceptional wines of the Guarachi Wine Partners portfolio.
Frederick Wildman & Sons Importers
Following the repeal of Prohibition, Frederick S. Wildman, a Connecticut-born wine connoisseur, bought the century old Bellows and Co., a wine importer and fine-food emporium. That same year Wildman traveled to Europe's finest vineyards to pursue suppliers and to grow his importing business. Within a short time, Wildman signed on some of France's finest wine producers, many still in Frederick Wildman's portfolio today.
With Wildman in charge, the company grew and prospered. Wildman himself wrote the newsletters and wine notes, always reflecting his personal commitment to the highest quality products for his discriminating clientele. The Colonel, as he was called, continued to travel to Europe to develop contacts and establish partnerships. When National Distillers decided to leave the premium wine business in 1952, the Colonel was able to create his own company, Frederick Wildman and Sons, Ltd. Champagne Pol Roger, Domaine Armand Rousseau and Château Fuissé were mainstays of the portfolio then and remained when Colonel Wildman retired in 1971, and his company became a subsidiary of Hiram Walker. With Hiram Walker, Frederick Wildman and Sons continued to grow, and the Rhône wines of Paul Jaboulet Aîné, and several Bordeaux properties were soon added to the rich and prestigious portfolio.
Pasternak Wine Imports
Founded in 1988, Pasternak Wine Imports is a national importer of fine wines, focused on premium, terroir-based wines from the most influential wine regions, including France, Spain, Italy, Argentina, Chile, New Zealand and California. Headquartered in Harrison, NY, the Pasternak wine imports distributes its fine wine portfolio in all fifty states.
Kermit Lynch Wine Merchant
Kermit Lynch was born and raised in California. From his youth he remembers that his father and uncle worked for a winery, but he has no memory of anyone in his family drinking wine.
The Kermit Lynch Wine Merchant family was rich in preachers, too, but at communion they served Welch's grape juice, even though, as Kermit points out, Jesus turned water into wine, not grape juice.
Folio Fine Wine Partners
When they started Folio Fine Wine Partners in 2004, working on folding tables and chairs in their guest house in Napa, they had a vision - that the best wines in the world would come from producers that are family owned and operated. A steadfast belief that in every wine they represented would be the unique essence of the land each family stewards. When the family name is on the bottle, there is passion, heritage, history, provenance, integrity and longevity.
Much like a guild, they wanted to provide their distributors and key trade partners the best of what the world's premiere wine regions had to offer without compromising on the marketing, sales support, PR and compliance that many small producers could not deliver. An approach that would make them valued partners to their trade customers and ultimately a resource for discerning US wine consumers. They are grateful to the Frescobaldi family who were the first family who took the leap of faith with them. Today they are honored to represent winemaking families from Italy, Spain, France, Argentina, and Austria, their business is growing in double digits and they are only just getting started.
Grape Expectations
Grape Expectations is an Importer and Distributer of California, Northwest, and International wines. Grape Expectations generally imports artesian wines from family and co-operative wineries, and distributes to restaurants and retailers throughout California, Oregon, and Washington. When looking for wines, the buyers at Grape Expectations are always searching for product that people will enjoy every day and purchase again and again.
Quintessential Wine Importers
Quintessential is a family owned-and-operated import, marketing and sales company headquartered in Napa, CA. They are dedicated exclusively to representing multi-generational, family owned-and-operated wineries who have the same passion for winemaking as they have in strategically marketing and selling their wines. These producers, from most of the top wine regions around the world, create wines that offer the best, most authentic expression of the terroir from their respective vineyards.
With Quintessential, the Kreps family is realizing their dream to nurture a roster of multi-generational, family owned-and-operated wineries whose wines reflect the best, most authentic expression of the terroir from their respective vineyards. Quintessential has evolved into one of the leading import and marketing companies of fine wines in the U.S.! Between Steve Sr., Dennis and Steve Jr., the Kreps bring a combined 78 years of experience in the fine wine business.
Steve Kreps Sr. started in the wine business in 1973 as a sales representative and merchandiser. He rapidly excelled and became an Area Manager covering ten states. Eventually he moved to an import company and quickly advanced from Division Manager to National Sales Manager. In 1988 he founded a wine brokerage company for premium and ultra-premium wines, covering the Midwest region. Ten years later, Steve formed a prestigious import and marketing company, which he eventually sold in 2002 when he partnered with Dennis to form Quintessential.
The Opici Wine
Opici Wine Company of New York was founded in 1945. Renowned for its fine wine and spirits expertise, the NY operation has applied the same principles that have made the Opici Wine Group a success for over 90 years. With its recent expansion into Upstate New York, Opici of NY is poised to become the preeminent wine and spirits company in the state.
Palm Bay International
As one of North America's premier names in imported fine wines and spirits, Palm Bay International has a long-established history of introducing authentic, distinctive treasures from the world's premier growing regions to wine and spirits lovers across the U.S.
Over the past three decades, this family-owned company has assembled one of the most valuable and comprehensive portfolios of imported wines and spirits in the U.S., comprising some of the world's most prestigious wine estates, distilleries and most popular brands in the industry. Behind this success story is a well-defined objective of providing top-quality, authentic products that represent excellent value. This goal is supported by a committed, caring and dedicated approach to business, and a focus on brand development through long-term relationships with partners, backed by consistently excellent service and superior resources.
Not a BTN member yet? Get started on BTN and starting connecting with wine importers, distributors and consultants.(Its free to join) Beverage Trade Network is connecting wineries, breweries, distilleries, beverage brand owners, importers, distributors, brokers and other beverage professionals locally and globally. Get practical industry based knowledge with 'how to do it' articles and webinars and grow your brand.
Learn More - BTN Academy
Browse : Brands | Buying Leads | Consultants | BTN Academy
Disclaimer: Please note that the companies listed on this page are not related to or are directly or indirectly involved with the Beverage Trade Network. BTN has listed the companies as a reference purpose only.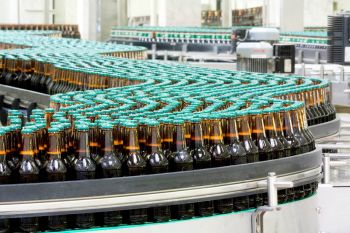 15 Tips On Securing Wine Distribution:
Securing Distribution means understanding your potential partner's market and prepping your brands to succeed. Learn from the expert that meets almost one new distributor a day on how to find beer, spirits or wine distributor partner. Learn more about secure distribution.