Sommeliers Choice Awards 2023 Winners
Big Brands Are Coming To 2022 Future Drinks Expo
The expo floor at the 2022 Future Drinks Expo is a great curation of revolutionary brands in the beverage and tech space. Read on to know more about the brands coming to San Francisco.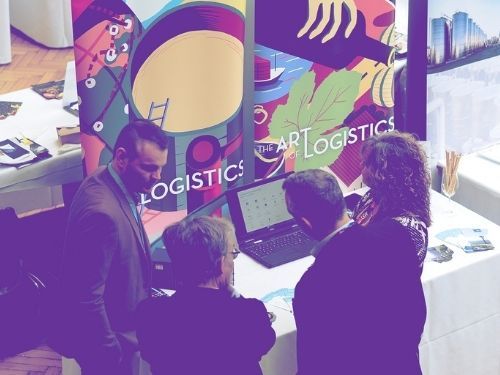 15/03/2022
Future Drinks Expo is a unique and rewarding experience for people who love tech, drinks, and tech making their drinking experience better. While one might presume for this to be a niche, the intersections between tech and the wine and spirits trade have been populated for a while. This space is only flourishing, with newer brands entering the space frequently.
[[relatedPurchasesItems-35]]
Future Drinks Expo was conceptualized to celebrate this intersection and tech revolution. It does so by platforming and honoring these brands in various ways at the expo. The expo floor is always buzzing with conversations and exchange of opportunities, the conference helps streamline thoughts and get a taste of the future of this industry, and the overall experience brings many brands and individuals in this space into the limelight. Brands can use this opportunity to pitch to their audiences or bigger brands, find collaborators, highlight the problems they are trying to solve, and provide solutions for the same.
If this space makes you curious, or you are a brand that is looking to scale up, you should definitely attend the 2022 Future Drinks Expo. Get your visitor pass today.
Many iconic brands are coming to the 2022 Future Drinks Expo by the Beverage Trade Network on May 17, 2022, in San Francisco, USA. There is something for everyone at the Expo. They are all building together but differently. Some are using tech for good to solve the many problems existing in the trade while some are building solutions to revolutionize existing processes. Here are some of the many brands that are coming to the Expo:
For bar owners and managers
Overproof
Overproof is the only (AI-driven) route-to-market planning and execution platform that helps alcoholic beverage companies create winning strategies based on actionable data. With Overproof's interconnected technologies, you can achieve your brand goals in any market by analyzing and optimizing your field team's activity in real-time. The whole suite of Overproof products is used to create, analyze, and optimize strategies that include brand activations, educational staff training, access to brand ambassadors, and in-depth reporting. Their offerings include a tool that assists alcohol brands in developing programs, analyzing their success, and optimizing them based on data; a platform that allows merchants to monetize their existing POS sales; a not-for-profit virtual happy hour program; and a team that develops and implements tailored supplier programs using Overproof's technology.
TapRM
TapRM is focused on providing a technology platform that could simplify the convoluted world of beer retailers and wholesalers while offering delivery couriers on behalf of their brand partners. A full-stack beer distributor, TapRM is presently one of the largest sellers of beer operating in 32 states in the U.S., with over 110 beer brand partners and 50,000 consumers. Their true innovation has been on the supply chain front, where they managed to disrupt the four-layer system for ordering beer online into a two-layer system. The first layer consists of the beer suppliers, and the second is TapRM itself. Their website is a fabulous online marketplace that offers hundreds of trend-setting beers and hard seltzers. It provides incredibly competitive pricing to the consumers and a custom experience to their suppliers while offering a better direction to them with their fans.
TapRM is passionate about building an efficient and inclusive beer infrastructure. They focus on enabling their beer brands to reach their consumers whenever and wherever.
For Wine Enthusiasts
Sippd
Sippd is an AI-powered application that runs on any smartphone with an IOS or Android system. It was launched keeping in mind the convenience and the love for wine of a wine lover.
Sippd was solely built to provide a personalized experience to people who love wine and are often looking for new ones to try. Basically, it is your personal Sommelier. Its inbuilt AI-powered system records your preferred tastes depending on the wines you have drank in the past. It tracks your location and curates a list of restaurants serving wine that would suit your taste buds. Not just this, Sippd also connects you to a wide community of wine lovers who share similar tastes and discuss their favorite food and wine pairings. Their app has helped them provide great experiences to its customers and build a strong customer base as well as a strong network of restaurants, retailers, wine shops, etc.
Wine Owners
Wine Owners Limited is a one-time platform for managing, analyzing, and valuing your fine wine collection. It's an online platform and trading community that helps people who love to collect fine wines for managing and valuing their collections. Founded by Nick Martin and Wolter Visscher, Wine Owners is digitizing the century-old tradition of collecting fine wine. Currently, Wine Owners operates in 19 countries with more than 26000 users, $2bn of fine wine cataloged, tracked, and valued 32,000 unique wine names, and Multi-millions of offers for sale and bids to buy. In simple words, Wine Owners provides everything a wine lover will ever need to organize, track and value a wine collection, and gives participants total control over buying and selling. It provides you with flexible direct market access where you can buy or sell wines at a low commission rate.
Wine Owners' provides a Software as a Service solution, embedded with industry-specific information, to the independent wine market globally, paid for principally on a monthly recurring subscription model. Their solutions are perfectly adapted for wine retail and distribution and warehouses, and provide deep engagement with their clients.
For Wine Buyers and Producers
Pix
Launched in November 2021, Pix is enhancing the traditional way of buying and selling wines by offering a seamless experience to find the right wine for the right occasion. Its high-end market model is completely free of costs for anyone and it also provides data analytics software support whether it's a winery, retailer, or individual seller. Pix is bridging the gap in the wine industry by being a healthy platform that delivers the needs of the customers while allowing wine sellers to build a sustainable business. With a simple vision of "Discovery", they help wine buyers discover the wine they are looking for, discover ways to buy that wine, and discover other wines to buy. Whether that be DTC or retail, Pix is the only disintermediated, objective platform that helps the consumer first while simultaneously assisting all wine sellers. This can help them to optimally connect to those shoppers. Pix is free to use for buyers and sellers.
5Forests
5Forests is a full-service digital marketing and creative design agency that works exclusively with wineries and wine businesses. They help you build a brand for your business by providing profitable strategies and digital solutions. They are committed to making digital wine marketing easier for producers and sellers of all kinds. 5 Forests works with your wine brand to develop a sales-boosting customer journey, create creative copywriting for your brand, use insights to optimize automation, and share what's important. They work dedicatedly to empower your brand and take your business forward. 5Forests helps you to reach out to the right audience, deliver the right message, enhance customer experience and ultimately convert leads into revenue and profits. They work with you to create marketing strategies that suit your unique goals, capabilities and budget. From research and forecasting to design and communication, to websites and social media, they help you get where you want to be.
Other prestigious brands at the Expo include WithWine, Western Square Industries, Flexcube West, DRAM Agency a Southern Glazer's Affiliate, Precision Fermentation, Alpha Brewing Operations, Endless West, Wine Owners Limited, etc.
Future Drinks Expo by the Beverage Trade Network is happening on May 17, 2022, in San Francisco, USA. Wineries, distilleries, breweries, vineyard operators, importers, distributors, wine brands retailers, restaurateurs, hoteliers are invited to engage on a platform where knowledge marries vision and helps broaden the scope and impact of your business.
Tickets with access to the expo floor are priced at 40 USD. To attend the conference, sign up for the Expo Floor + Conference Pass that grants you exclusive access to this stellar conference. These tickets are priced at 200 USD and the conference begins at 9 AM. Get your visitor pass today.