Licorera Cihuatán proudly handcrafts El Salvador's first premium rum. The company started in 2004, and owns the country's only distillery.
Ron Cihuatán's story begins in one of its valleys, where the ancient Mayan city of Cihuatán remains undiscovered. To this day, this city lies buried with most of its secrets and history.

Legend has it that a Goddess came to Cihuatán many centuries ago, and bestowed its lands with riches and fertility. She then went to sleep on the valley to always look after its crops. Her spirit still watches over our sugarcane fields, remaining in the shape of the Guazapa Mountain.
Our rum is named after this legend: in Nahuat "Cihuatán" means "the land beside the sleeping woman".
RON CIHUATÁN 8 YEARS
Discover El Salvador's first rum; made 100% by Salvadoran hands from sugarcane cultivated deep within the still unknown Cihuatán Valley.
Our rum's mystical surroundings, our sugarcane and aging methods, mixed with our hard work and patience, give Ron Cihuatán 8 Years an unmistakable quality you can easily taste.
AROMAS

TASTING NOTES

RON CIHUATÁN 12 YEARS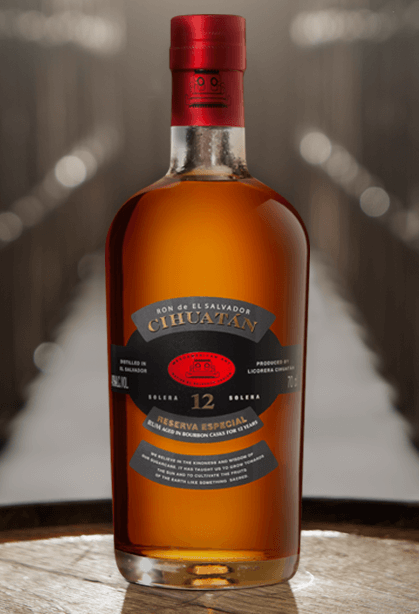 The magical land of Cihuatán has also given life to our most exclusive rum, Ron Cihuatán 12 Years. We have taken our aging methods further to bring you a one of a kind rum with deeper aromas and tasting notes that will give your palate a one of a kind experience.
It's unique taste has received several awards from all over the world, which is only a hint of its superb quality.
AROMAS
TASTING NOTES