Premium spirits from France looking for distribution worldwide
Maison D' Puranique is committed to offer premium quality distilled spirits. Each product boasts natural flavorings and premium ingredients.
The management team has a combined experience of over 35 years. Our thoughtfully crafted products are best in the category.
We offer perfect drinks for complete indulgence.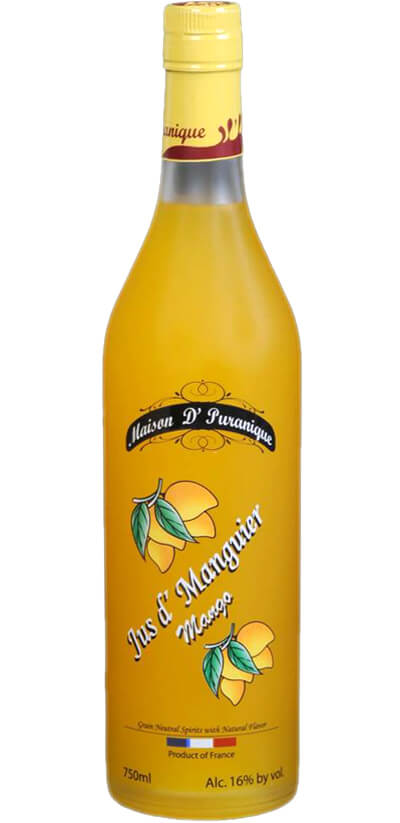 Jus d' Manguier
92 points "IIES 2016 - France"
Jus D' Manguier is a premium mango specialty distilled in Cognac, France. Alphonso mango is exclusively used to flavor Jus D' Manguier. Jus D' Manguier is served chilled, ideal on the rocks or mixed with many creative cocktails. Jus D' Manguier is everything you expect from a tropical paradise in a glass. Jus D' Manguier is such a versatile mixer that it blends with almost all other spirits.
Alphonso mangoes are the finest mangoes in the world for their sweetness, richness and flavor. Jus D' Manguier does not have any artificial coloring or flavoring. Therefore, the consumers may see a slight variation in color and texture in each batch released depending upon the harvest of the fruit that year.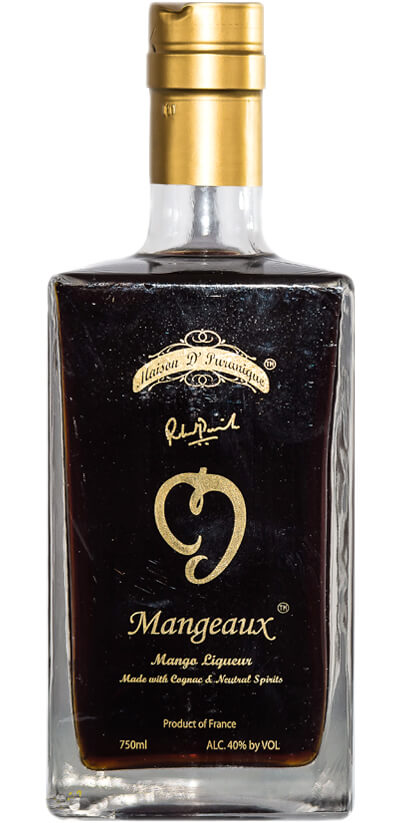 Mangeaux
88 points "IIES 2016 - France"
Mangeaux is an ultra-premium Cognac – Mango liqueur produced in Cognac, France. Alphonso mango which is known as King of Mangoes is exclusively used to flavor Mangeaux Liqueur. The blending of premium Cognac & the finest mangoes is at its best in this unique ultra-premium Mangeaux Liqueur.
Tasting notes:
• Eye: A brilliant amber color.
• Nose: Fruity aroma revealing hints of vanilla.
Taste: A subtle and smooth texture embodied by the full aroma of ripe mangoes, candied fruit and ginger bread. Mangeaux is ideal on the rocks or can be mixed to create exciting cocktails. Mangeaux is produced and bottled in Cognac, France for worldwide distribution.
Mangeaux won Silver medal in NY International Competition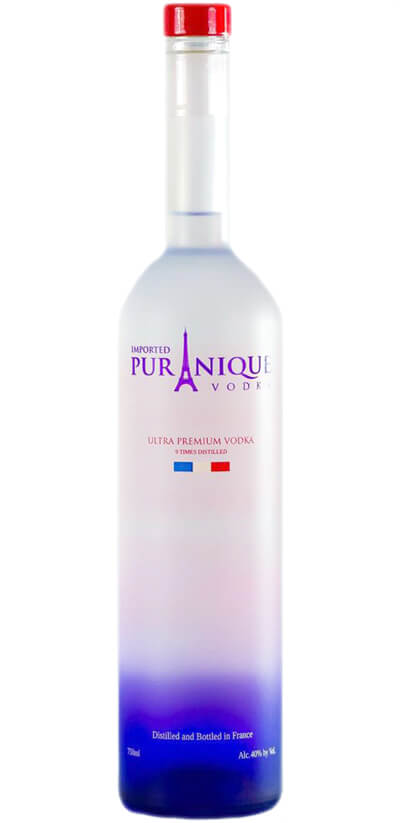 Puranique Vodka
Ultra-premium vodka south west of France
Puranique vodka is made in the heart of the Spirit Valley. Far south of Paris, tucked away in the west of France, close to the Cognac region. Tempered by the Atlantic Ocean, the weather remains fairly consistent and the soil rich with minerals giving to Puranique vodka its exceptional taste. Puranique Vodka is crafted from fine French wheat, distilled nine times and finally filtered producing a bold yet subtle smooth finish.
The distillation process made by the Cellar master lends to Puranique Vodka's bold character. This ensures that Puranique ultra-premium vodka will always maintain is mildly sweet smooth taste whether enjoyed in Paris, New York, and everywhere on the rocks, sipped neat or in cocktails.
Puranique vodka scored 94 Points & a Gold medal winner in IIES.
Now available in 1.75 Liters also.
NEW: Butter Croissant, made from Cognac