Sommeliers Choice Awards 2023 Winners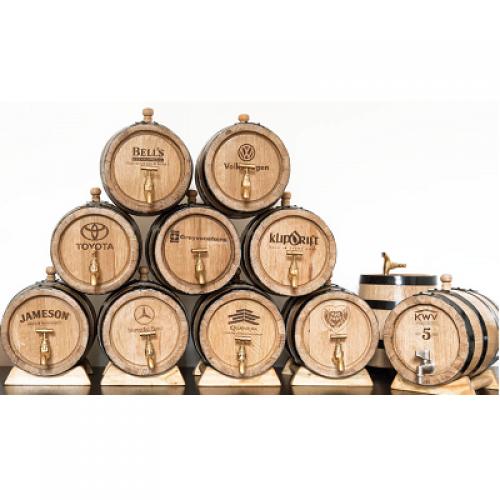 Promotional Barrels
Category: service and suppliers
Country: South Africa
Date: 05/02/2019
SA Wine Barrels PTY Ltd
Log in to Contact
We combine our outstanding craftsmanship with traditional equipment to produce truly handcrafted fine custom-made furniture and have earned a reputation for exceptional quality backed up by excellent service, at competitive prices. We have a number of standard designs in our range which we can customise to suit your individual needs and we offer the freedom of fully customised pieces.
Introducing our New 3ℓ Promotional Oak Barrels to the Corporate market. They are the perfect Promotional product to promote your brand for discerning lovers of fine spirits and fortified wines, a splendid addition to any bar, man-cave or entertainment area, and always an impressive conversation starter. They can be branded in your company name and logo and we do accept custom orders. We ship these barrels world wide at competitive prices.
Our other products include: small branding barrels, wine barrel furniture, barrel wine racks, gift kegs, barrel tables, barrel pendant lights, branding irons, gift hampers and furniture designed for wine lovers.
Please feel free to contact us for more details or simply send us a message to know more.
Sommeliers Choice Awards 2023 Winners
More Classifieds in this category