Elenco dei rivenditori di generi alimentari globali
This article is available in the following languages:
Here are some of the leading global food retailers in the world. As a beverage manufacturer or brand owner, pitching your brand in chains can be your next step if you want to grow your revenue. Successfully pitching your brand into chains is a great way to increase sales of drinks.
Every market is different, but the foundations of which chains are looking for remains the same. On this page you will find a list of some of the major food retailers.
Wal-Mart (USA)
What they started out as small, with a single discount shop and the simple idea of selling more for less, in the last 50 years has become the largest retailer in the world. Today, nearly 260 million customers visit Wal-Mart more than 11,500 stores under 63 banners in 28 countries and e-commerce sites in 11 countries each week.
Carrefour (France)
Carrefour Europe is a French hypermarket right from the Carrefour group located in the city of Coquelles near the Eurotunnel and Calais. Carrefour Group is the leading retailer in Europe and the second largest retailer in the world, employing almost 365,000 people. They have more than 10,100 stores in 34 countries.
Tesco PLC (England)
As one of the largest retailers in the world with 476,000 colleagues, they serve millions of customers a week in our stores and online. Their operations in the United Kingdom are the largest within the group, with over 3500 stores and over 310,000 colleagues. Tesco PLC has strengthened the foundations of the UK business.
Metro Group (Germany)
METRO GROUP is all but naive over 220,000 employees worldwide are synonymous with added value for customers, passion and the great distribution of state-of-the-art. Their powerful sales brands provide private and business customers with a wide range of products and services. METRO GROUP offers private and commercial clients a wide range of services in cash & carry and in retail.
Schwarz Group (Germany)
Schwarz Group is a private German family retail group that owns and operates the Lidl and Kaufland brands. It is the second largest retailer in the world, behind WalMart , for revenue. The Schwarz group headquarters is in Neckarsulm .
Kroger Group (USA)
The Kroger company is an American retailer founded by Bernard Kroger in 1883 in Cincinnati, Ohio. The Kroger Co. is one of the largest food retailers in the world, with fiscal 2015 sales of $ 109.8 billion. The Kroger Co . Family of stores extends over many states with archive formats that include grocery stores and multi-department stores, discount stores, convenience stores and jewelry stores.
Costco Wholesale (USA)
Costco Wholesale is a global billion dollar dollar retailer with warehouse club operations in eight countries. Despite their large size and explosive international expansion, they continue to provide a family environment in which our employees thrive and succeed. I am proud to have been called by Washington CEO Magazine as one of the top three companies to work in Washington state.
ALDI (Germany)
ALDI is a leading global supermarket discount chain with nearly 10,000 stores in 18 countries. ALDI is based in Germany, the chain was founded by brothers Karl and Theo Albrecht in 1946, when they took over their mother's store in Essen that had been in operation since 1913; It is one of the world's largest privately owned companies. The ALDI group currently consists of 35 independent regional branches with around 2,500 stores.
Destination (USA)
Target Corporation (NYSE TGT) is an exclusive discount retailer providing high-quality, trendy goods at attractive prices in clean, spacious and cozy shops. Target has 1795 stores in the United States. Target has 38 distribution centers in the United States.
Auchan (France)
An unlisted company, which unites family and employee shareholders, GroupeAuchan, now renamed Auchan Holding, is organized into 3 major Auchan Retail companies, which groups existing food retailing channels in all countries: hypermarkets, retail stores food and e-commerce. Auchan Holding is present in 16 countries , employing 337,800 people.
ITM (Intermarche) (France)
Intermarché (English translation: Intermarket) is the trademark of a supermarket of general commercial French, part of the GDO group ' Les Mousquetaires ' founded in 1969 under the name EX offices, by Jean-Pierre Le Roch. EX offices was renamed Intermarché in 1972. In 2011, Intermarché had 1,800 supermarkets throughout France.
Ahold Delhaize (Netherland)
International headquarters of ahold Delhaize is in Zaandam, the Netherlands. Ahold Delhaize is one of the largest food retailing groups in the world, a leader in supermarkets and e-commerce and a company at the forefront of sustainable retailing. Ahold Delhaize 22 major local brands serve more than 50 million buyers every week in 11 countries.
Large retail chains such as Costco, Whole Foods, Walmart and Kroger represent significant opportunities for small and medium sized beverage companies, but only 2-3% of companies presenting their brands are actually picked up by large chain stores.
You must be ready to do your step count! How do I start? What do I look like to big chains when they are deciding to bring a drink brand? The answers to these questions are something you should consider before entering your first meeting with managers.
In the following article, you will learn about how to pitch your brand to MEGA chains.
Not a BTN member yet? Get started on BTN and starting connecting with wine importers, distributors and consultants. ( Its free to join ) Beverage Trade Network is connecting wineries, breweries, distilleries, the beverage brand owners, importers, distributors, brokers and other beverage professionals locally and globally. Get practical industry based knowledge with "how to do it" articles and webinars and grow your brand.
Browse: Brands | Buying Leads | Consultants | BTN Academy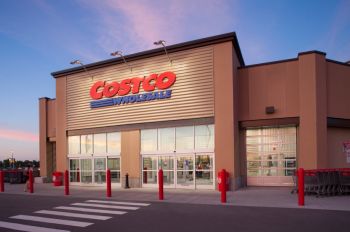 Retailing buyers attention and distribution. Learn more.