Browse Consultants by date
15/11/2017
Consultant Country:
The Valtice wine markets are an annual wine exhibition and exhibition, which takes place at the Valtice Castle Riding School at the beginning of May. More than 4,000 visitors come to this wine festival each year, who can sample samples of the highest quality wines from all over the Czech Republic as well as from abroad.
Wine markets in Valtice have a long tradition, the first years were held at the end of the nineteenth century. The modern history of Valtice wine markets began to be written in 1967, when the first year of the prestigious wine competition was held in its present form. Wines are valued in several categories. The jury assigns only one gold, silver and bronze medal to each category or variety of wine. Valuables - such as the Champion of the Valtic Wine Market - are highly rated among winemakers.
Logo and company contact details can only be accessed by BTN Premium Members.
Get started and access full profile of every consultant listed, including their contact information, email and address. Click on the below image to get a preview.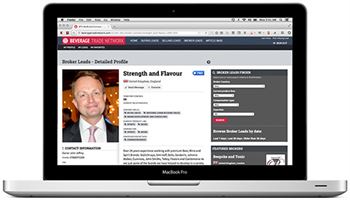 Are you a wine, beer or spirits consultant ? Join the world's largest wine, spirits and beer consultants network.
Information
Territory Covered:
Current Relationships:
Company Skills:
Current product line:
Looking for:
Compensation Method:
Company Experience:
Go Premium to view full Consultant Profile and get all other benefits like:
Full Access to BTN Buying Leads
Full Access to all Consultants
Post Unlimited Brands
Trade Alerts
And Much More...