Browse Consultants by date
30/04/2018
Consultant Country: India
Leveraging its strong reputation as a prominent manufacturer and supplier in the emerging Indian spirits market, Oasis Group has expanded its reach to global markets and forayed into exports of their high quality ENA and liquor products including Rum, Whisky, Gin and Vodka a few years ago. In a very short period of time, Oasis Group has earned a dedicated client base spread across various countries in Asia, Europe and Africa. Recently, the brand offers an extensive range of beverage alcohol products in varying pack sizes as well as strength to meet the domestic as well as international market requirements. Today Oasis group is one of the leading suppliers of grain based in ENA in international market. Over the years, Oasis Group has successfully sustained its position as a leading manufacturer and supplier of quality spirits in India. Oasis Group has state-of-the-art production units for producing branded IMFL and bulk quantity of molasses and grain based neutral spirits. Oasis Group has facilities such as HDPE barrels, IBCs drums and ISO tanks to ensure timely and seamless exports to different parts of the world for ENA.
Logo and company contact details can only be accessed by BTN Premium Members.
Get started and access full profile of every consultant listed, including their contact information, email and address. Click on the below image to get a preview.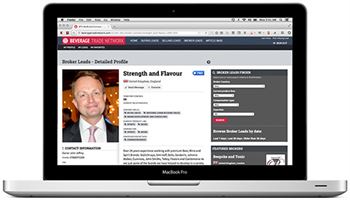 Are you a wine, beer or spirits consultant ? Join the world's largest wine, spirits and beer consultants network.
Information
Territory Covered:
Current Relationships:
Company Skills:
Current product line:
Looking for:
Compensation Method:
Company Experience:
Go Premium to view full Consultant Profile and get all other benefits like:
Full Access to BTN Buying Leads
Full Access to all Consultants
Post Unlimited Brands
Trade Alerts
And Much More...