Browse Consultants by date
25/11/2013
Consultant Country: Spain
MX2 Trading is an active import & export agent of Spanish foods, wines and olive oils, known for its high-quality products and the highest levels of professionalism. Our focus is on Spanish Food & Wine Exports: Private Label & Brands. By identifying individual client demands and finding the right suppliers, we optimize cost of sourcing to foreign importers and secure international clients to our represented manufacturers. 'Contact 900,000 farms, 4,000 cooperatives and 30,000 food & beverage companies, or… contact us!' Our most in-demand products are our Spanish wines, but we also export a variety of food products such as: olive oil, canned fish & seafood, Spanish Serrano Ham & Ibéricos, canned fruits & vegetables, fruit juices, table olives & pickles, vinegars, Spanish traditional recipes, gourmet products… For all products we can arrange private label production or offer original Spanish brands. Our clients appreciate our serious approach and commitment to meeting deadlines and exceeding all expectations. Our initial strategy remains the same: to offer the best food products at competitive prices under one single roof. Contact us today and learn why MX2 Trading is one of the fastest-growing food agents in the sector.
Logo and company contact details can only be accessed by BTN Premium Members.
Get started and access full profile of every consultant listed, including their contact information, email and address. Click on the below image to get a preview.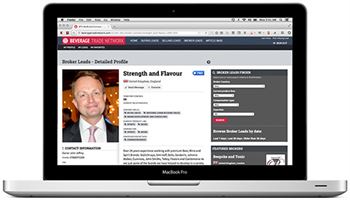 Are you a wine, beer or spirits consultant ? Join the world's largest wine, spirits and beer consultants network.
Information
Territory Covered:
Current Relationships:
Company Skills:
Current product line:
Looking for:
Compensation Method:
Company Experience:
Go Premium to view full Consultant Profile and get all other benefits like:
Full Access to BTN Buying Leads
Full Access to all Consultants
Post Unlimited Brands
Trade Alerts
And Much More...