Browse Consultants by date
02/12/2015
Consultant Country: Spain
Our company will help you find best deals of business purchases of wines, spirits and other products on Spanish market. Preparation and participation in joint decision making on procurement – is the key to our successful cooperation. As a trading company with international vision, we guide our clients based on constant analysis of the project. We provide complete control in choosing the product quality, pricing and payment methods directly from the manufacturer. We work for the prosperity of your business!
Logo and company contact details can only be accessed by BTN Premium Members.
Get started and access full profile of every consultant listed, including their contact information, email and address. Click on the below image to get a preview.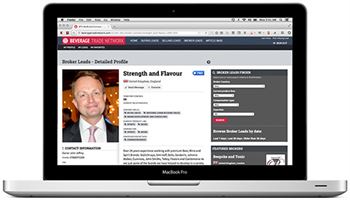 Are you a wine, beer or spirits consultant ? Join the world's largest wine, spirits and beer consultants network.
Information
Territory Covered:
Current Relationships:
Company Skills:
Current product line:
Looking for:
Compensation Method:
Company Experience: 11-20 Years
Go Premium to view full Consultant Profile and get all other benefits like:
Full Access to BTN Buying Leads
Full Access to all Consultants
Post Unlimited Brands
Trade Alerts
And Much More...