Sommeliers Choice Awards 2023 Winners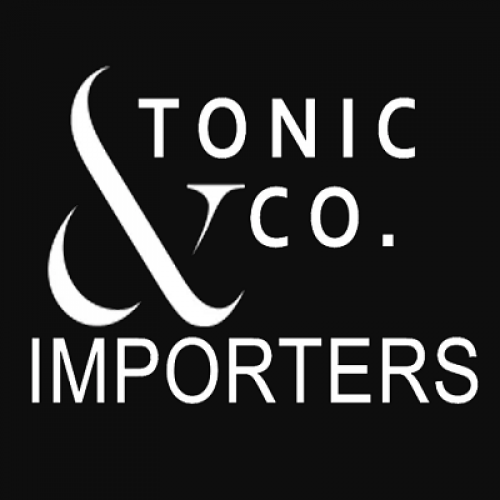 Metrotonic LTD. / Tonic & Co. Importers
Category: Spirits Importer

Country: Canada

Date:06/09/2020
At Tonic & Co. Importers, we believe that each product tells a story and we are committed to our role as guardians of that story from the vineyard to shelf. We take pride in how we select, transport, distribute and present fine wines and spirits to our customers. In an ever changing world,Tonic & Co. Importers maintains an unwavering commitment to integrity and transparency. We source with intention, tailor our portfolio with the utmost detail, and provide extensive distribution services. With an eye on the future, we are moving the wine and spirit industry to new heights.
Selection: Tonic Co. Importers will meet your needs through a collaborative process. Weather it means sourcing directly or pulling from gems in our extensive portfolio, we locate the exact vintage wine at the right price. Each wine and spirit is handpicked from the worlds most renowned, authentic appellations ans cultivated into our distinguised portfolio.
Logistics: Our supply chain utilizes innovative logistics solutions to ensure premium service. Our logistics takes ownership of our world wide sourcing with a transportation process built on strong relationships with our freight, trucking and shipping suppliers. With a dedication to preserving the integrity of our products and satisfying client delivery needs, you will experience all of the wine celler quality with none of the hassle.
Distribution: Trusting relationships are the foundation of our company. Our producer, partner and retailer bonds are maintained by the golden rule of treating others with honesty, intergrity and transparency. No matter the distance, this principle has guided our distribution journey across Canada and enabled our consultative services to customers globally.
End Consumer: With our long standing relationships with the best estates and negociants, we are prepared to satisfy even your most discerning clients palete. We pride ourselves in matching on-premise establishments with the best wines and spirits to meet their customers needs. We provide excellent value wines from Petite Chateaux to the most sought after First Growth Bordeaux and Grands Cru Classe.
Sommeliers Choice Awards 2023 Winners