Brand Presentation
Boot Hill Distillery Barrel Aged Gin. What initially started as an experiment will soon join Boot Hill Distillery's full line-up!
We took our award-winning New Western style gin and filled it into used Red Eye Whiskey barrels that were near the end of their serviceable life. It rested for eight months and was immediately bottled after that time.
Our gin recipe was kept simple in the end with eight botanicals: Juniper, coriander, bitter orange peel, angelica root, orris root, licorice root, chamomile flower, and a hint of sarsaparilla root giving a hint of sweet and earthiness on the finish.
The former whiskey barrels toned down the intensity of the juniper over time and brought forward many of the citrus notes, giving the nose and mid-pallet flavors of an orange creamsicle, vanilla, baking spice, and carmel.
Enjoy this expression of our gin neat or as you would your favorite whiskey or add depth to your favorite gin cocktails.
Nose: Heavy citrus notes, vanilla, candied orange peel, floral, light oak.
Neat: Vanilla and Orange come through immediately with juniper taking a back seat with light tannins and wood notes.
Please feel free to contact us for more details or simply send us a message to know more.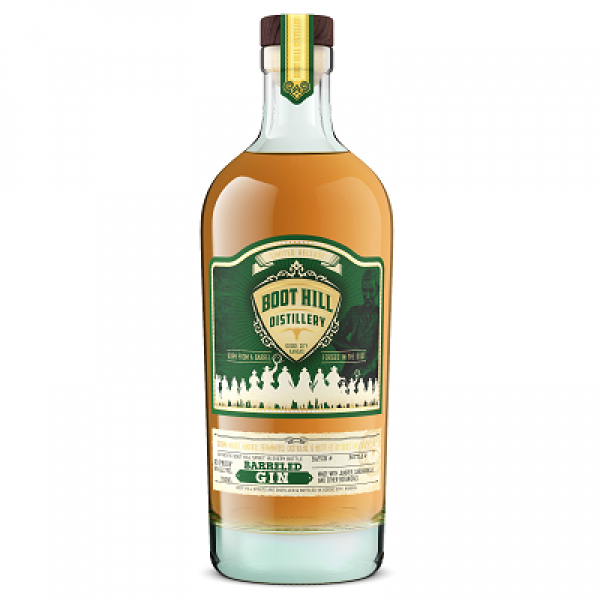 View all images
Full Product Specifications
| | |
| --- | --- |
| Date Created: | 20/01/2021 |
| Product Name: | Boot Hill Distillery-Barreled Gin |
| Product Type: | Gin |
| Country of origin: | United States |
| Stock available: | On request |
| Price per unit US$: | 20.50 |
| Price per unit €: | On request |
| Alc. Vol %: | 45.00 |
| Format: | 750ml |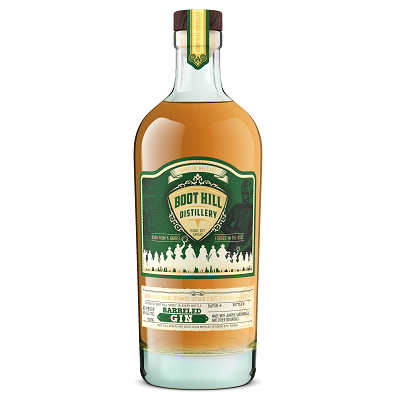 View all images
Countries this brand is distributed in:
Countries this brand looking to be distributed in:
US States this brand is distributed in:
US States this brand is looking to be distributed in: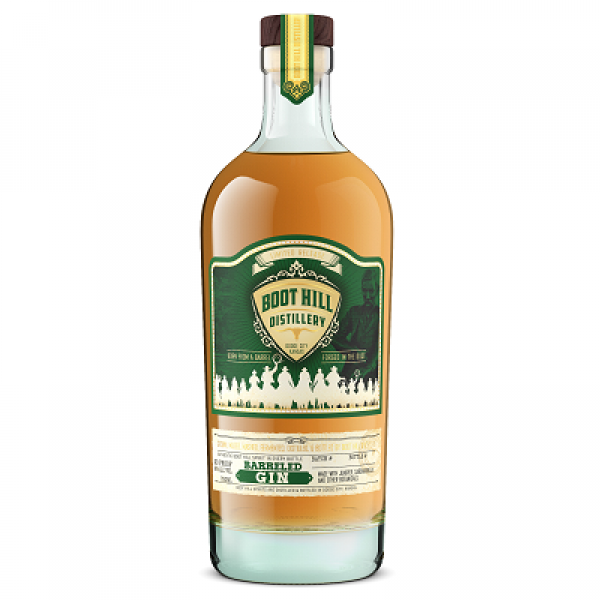 Boot Hill Distillery, LLC
Boot Hill Distillery is owned by Roger and Hayes Kelman of Sublette, Kan. These two farmers produce every single grain that Boot Hill Distillery uses to craft our world-class spirits. Our spirits are truly from soil to sip. From the moment the seed goes into the soil to the moment you pour our spirits into your glass, we've had full control over the final product, ensuring that every single bottle that you purchase from us is the highest-quality spirit available anywhere in the world. Each of our spirits is distilled in 500 gallon batches, carefully crafted from growth to harvest to milling to mashing to fermentation to distilling to bottling. We utilize a custom-crafted pot still/two column setup to ensure that every spirit is crafted for maximum drinkability, while still being a wholly unique product of Dodge City.
Contact now
Please log-in to contact this seller!
You can send a message directly to this seller and request additional information about this posting, Company Profile and related products.
More Brands from this Company