Sommeliers Choice Awards 2023 Winners
10 Tips for Wineries To Implement a Successful Digital Marketing Strategy
BTN speaks to Julien Miquel, a former French winemaker turned blogger and consultant in social media strategy for wineries.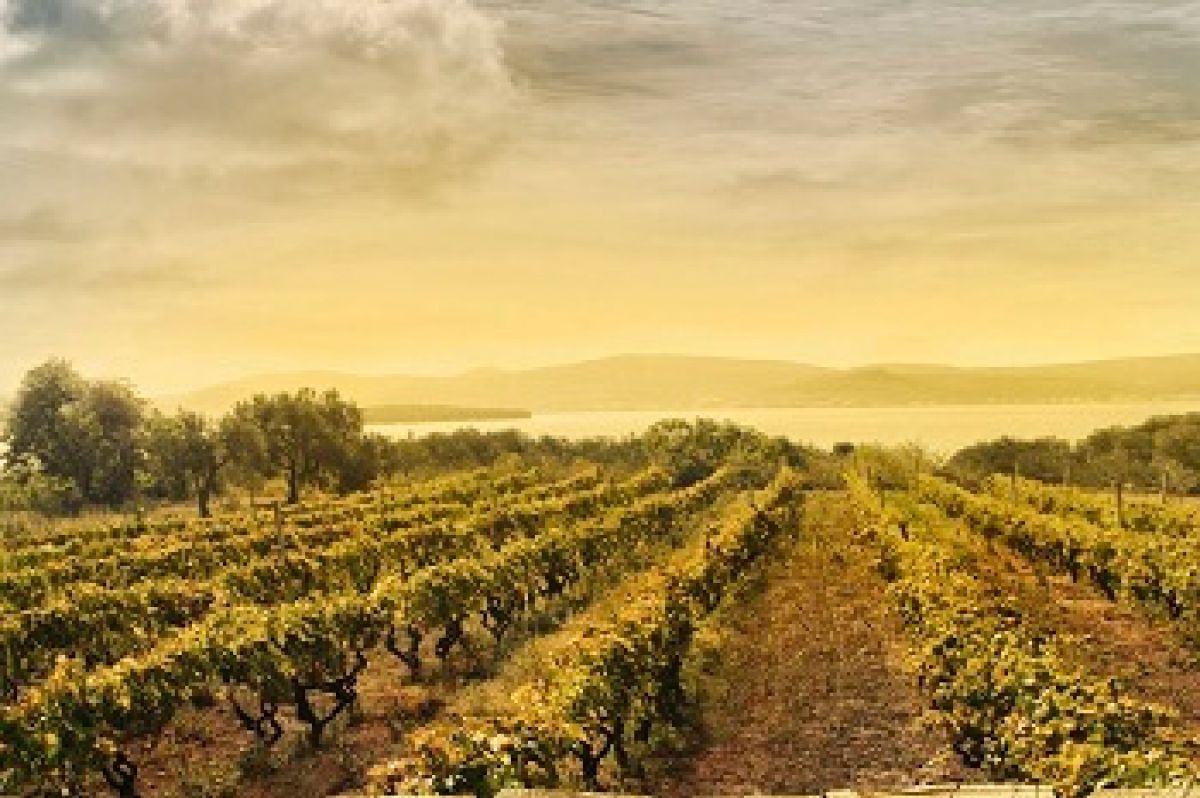 14/04/2017
BTN speaks to Julien Miquel, a former French winemaker turned blogger and consultant in social media strategy for wineries. His blog SocialVignerons.com was voted 2015 Best New Wine Blog. As an influencer, Julien is also a digital brand ambassador to key wine industry companies.
In this article, Julien shares his 10 key tips for wineries to implement a successful digital marketing strategy. As a consultant on digital strategy specialized in the wine industry himself, Julien Miquel mentions these strategies with wineries in mind. But all the tips and advice here are valid and can easily be transcribed to other beverage industries such as breweries and distilleries.
Wineries are good at… making wine!
Most that have been established for a while and haven't gone bankrupt yet are also fairly good at selling it, establishing a network of importers and distributors, and nurturing them so wine keeps flowing to the trade.
But times are changing!
Even in the wine industry that always seem to be late-adopting new trends, before you will realise, wine producers and wineries will have to convince consumers directly using social media and digital platforms that their product is worthwhile. Within 2 to 5 years, consumers will expect brands to be social and present on the digital space. Those that won't will simply lose market shares to those who are.
If you are a winery new to this digital age, or you've started but you're not quite sure what you're doing, here are 10 tips to put you in the right direction.
1. Optimize your Website:
Yes, there are still wineries out there that run year-2000s websites, or even worse: Flash!
The web might have lost ground to social media, but websites are still effective platforms of information, and of distribution of consumers' attention. It's a good place to tell your story. It's a great place to sell too.
Times are at mobile devices. Make sure your website is responsive and fast to load. Then tell your story simply but beautifully on it.
Don't forget to leave some room for integrating your social media channels. If you follow some of Julien's tips, you will create attractive content for the social space. Why not broadcast it actively on your website too and attract visitors, converting them into followers?
Please provide useful and complete info about all your products. Professionals as well as consumers expect it there. Archive spec sheets of all your wines, including the older ones, vintage after vintage, and leave them online for whichever customer might need them in the future.
2. Choose the Right Social Platforms
Facebook, Instagram and Twitter is all you need to market and brand your product to consumers. Those are the platforms wine drinkers are on, so let's focus on those.
Anything else at this stage is probably a waste of time unless you're training for the future, which is good practice. But be flexible, invest in upcoming platforms if you sense them becoming ==important to wine.
Dedicated wine apps like Vivino are becoming quite popular at the moment, so keep an eye on them.
You can use LinkedIn to establish contacts with professionals, after BTN obviously.
3.Tidy Up your Social Media Accounts
Like for your website, your social media & wine account is the first impression and the first contact many consumers and customers will have with your brand.
Make sure your profile photos and descriptions are neat and tidy and your company's branding is consistent across platforms.
A visitor should be able to view your company's profile to understand your story and what makes you distinctive in the crowd, in less than a minute.
4. Clarify your Story Vs Products
Too often wine producers tell their own main story: History, family, vineyard, etc, without linking it closely to the current products. Some don't even have a basic story for each wine. But even for those who do, often each product's story seems completely independent from the main story, or at least not obviously linked.
So first, makes sure every of your products has a story that relates to your overall story.
Again, a web or social media visitor of your platform generally doesn't have 10 or 15 minutes to spend on your channels to try and work out for himself how your different stories make sense together.
Clarify in your mind and with your team, what is the essence of your own story and how to tell it simply in relation with your wines.
If you can't formulate it yourself, chances are your audience won't understand it and engage with it in the digital space, even less so in the real world.
5. Establish an editorial Calendar
Now that you've gotten your story clear, how are you going to tell it on your various channels?
Establish a calendar of events that will happen around your brand: new releases, celebrations, expected scores or awards, bottlings, vineyard work, harvest and the like.
Lay down communication channels for the type of wines you want to emphasize on (4 or 5 generally) e.g. rosé, sparking, high-end reds, etc.
Build a schedule for posting regularly on each platform about each product category, using varied story-telling angles trying to match the physical calendar of your business with your editorial calendar.
6. Emphasize with your audience
Always remember that whatever you will be creating for the digital world, for it to be successful, it will have to be appealing to the audience.
Find angles for your content that relate to your brand that are attractive, interesting, engaging to the people you're aiming. Things that actually help them, inform them, distract them and provide value.
Remember: beautiful images do well on social media. So does a dose of personal touch to a brand: a human figure and some backstage stories.
7. Start Posting, Train, Produce
Once you're here, enough reflection, it's time to start creating content, and actually posting it.
Ok, perhaps ask for a bit of advice first to make sure you're doing things in the right direction and in an efficient way. But in the end, we can talk about swimming for hours, you're not actually learning much until you're in the pool (quote inspired by Gary Vaynerchuck).
So, post, measure the engagement, engage, test various angles to identify those that serve you best, learn from it, and get better at it each time.
It's that simple!
8. Reach Out to Influencers, Bloggers, Content Creators
In the current state of the digital wine world, influencers and bloggers are the ones producing the most visible and engaging content for the wine industry in the digital space.
If you want your brand to reach an audience faster than just patiently building your accounts, reach out to influential people and offer collaborations: wine trips, winery visits, guest posts, videos, and any other creative way to expose your wine positively to your target audience.
Keep in mind however that genuine influencers with a real audience are demanded, and have not been waiting for you or your product to create quality content. Make sure you go in with a real value proposition that is mutually beneficial.
To find influencers and wine personalities, go online and on social media and search for the popular content that is engaged with. Do your homework. As an initial guide for the wine industry though, Julien has published for a few years a list of the Top 40 Wine Influencers & Bloggers on Social Media.
9. Spend the time, adapt and react, learn
Social media and creating quality content takes time. There is no way around it!
Yes, the digital world goes faster than the real world, publications are often lighter and easier to read too. But it doesn't necessarily mean it's taken a whole less time to create.
Quality content, the one real people want to engage with, is often simply more condensed and straight to the point in its digital form.
Engaging with an audience also takes time. But remember, it is real people you are talking to, not just a computer or a smartphone. This will make the time spent on it more enjoyable!
Adapt to the feedback, react to the comments, change what doesn't work, try various angles and media, in one word: learn.
10. Don't Give Up
Results, even with a well-established digital strategy, take time to come. ROI is difficult (if at all possible) to measure, especially at the beginning of the implementation process while social accounts are very small.
Very few social accounts turn into big powerhouses from one day to another, let alone brands.
Consistency and perseverance are the safest way to get there.
The world IS changing right now. Sooner or later big shifts will occur in the way we communicate and methods to market wine and other products will dramatically change.
If only one thing, engaging and learning from the digital world is a way to be ready and trained to catch that wave when it will come, instead of getting hit by the tsunami.