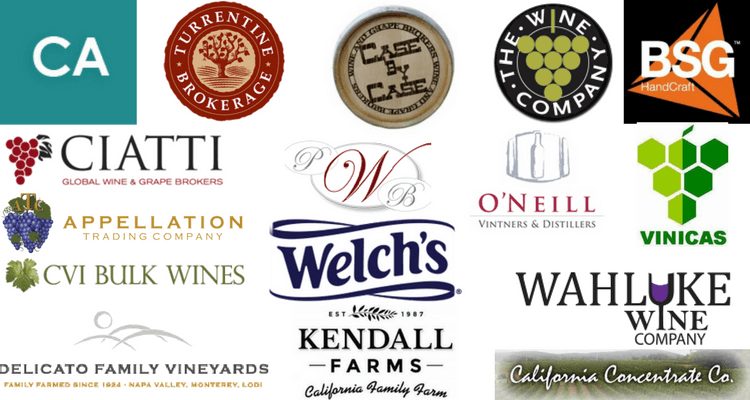 California International Export, Inc.
Whether you're looking for whites, reds, stainless, oaked, French, Spanish, or Italian wines they have over several-hundred bulk wine lots available at any given time. Their purchase minimum on bulk wine is 330 gallons, though they can certainly accommodate much larger orders. Given the many variables of sourcing they ask that you give them an accurate description of what you're looking for and California International Export, Inc. can assist in providing you with samples to complete your request.
Ciatti Global Wine & Grape Brokers
The Ciatti Company specializes in brokering bulk wines and uses this expertise and knowledge to be the world's largest wine brokerage company. They use their local and global knowledge and extensive network to bring growers, suppliers, and end-users together. With eight offices located around the world representing all major wine growing countries, they can offer global supply solutions to an extremely diverse international client base. They have built strong relationships with all of the world's major wine companies. Ciatti Global wine & Grape Brokers is recognized internationally for reliable information and extensive bulk wine inventories, in both volume and quality.
O'Neill Vintners
O'Neill Vintners is one of the premier bulk wine producers in California. Our unique production platform and winemaking approach enable us to produce a full range of varietals and wine styles – each tailored to meet the specific needs of the end customer. Featuring one of the most modern wineries in the Central Valley, O'Neill Vintners is strategically positioned to supply high-quality table, dessert and blending wines for our clients throughout the U.S., Canada, Europe and Asia.
CVI Bulk Wines
California is known as one of the world's premier wine growing regions. The combination of soils, climate, and growing conditions allow the fruit to develop great varietal character and balance. This fruit makes for the best bulk wine in the country. California winemaking regulations are the strictest in the business, exceeding that of Federal requirements. State law requires that 100% of the grapes used in the wine be grown in California for it to be classified as "California Wine". Some states allow up to 35% water and sugar to be added to their wines, which causes the wine to be diluted, less in price, but lacking in flavor. Cribari Vineyards Inc. can furnish many varieties of California bulk wine blended to their customers' specifications.
Premier Wine Blends
A large network of wineries & vineyards. They will locate the wine or grapes that best match your style and the image of your winery. Premier Wine Blends know it can be hard finding premium bulk wine sources you can trust. Whether it's happened to you or someone else, you know a tank of wine can be ruined by contamination, hot temperatures, oxidization, vinegarization, or by old residual wine left in the tank. Premier Wine Blends has its finger on the pulse of high-quality bulk wine available at any given time in Texas, California, the South, and Mid-West.
Wahluke Wine Company
Wahluke Wine Company typically has an array of different wines available for sale, either to be shipped in bulk to another winery for bottling, or for bottling at Wahluke Wine Company.
California Concentrate Co.
For over 45 years we have produced grape concentrates and grape juices at our plant in Acampo, located in the Northern part of the San Joaquin Valley, Northern California. The region known as district 11, has produced a mix of quality and abundance grapes for many years allowing us to supply a number of industries with grape concentrates and grape juices. Wineries all over the United States have used grape concentrates to produce wine, enhance the wines California Concentrate Co. have as well as supplement production needs.
BSG HANDCRAFT
BSG HandCraft supplies the home fermentation industry and small commercial producers with select ingredients and supplies from around the world. Over the years, our focus on quality and service has earned us the reputation for delivering the best products at competitive prices without sacrificing customer service. BSG HandCraft continues to search the globe for new and interesting beer, wine-making, mead making, cider making and other home fermentation products that they can bring to market.
Turrentine Brokerage
Wineries sell and buy wines in bulk as a routine part of managing inventories in a business with dramatic yearly changes in production and daily changes in demand. Some wineries also use the market for wines in bulk as part of their core supply strategy. A rapidly growing brand, for example, might contract for a flexible, multiple-year supply of wine to sustain casegood sales growth. Or a winery might reduce their cost-of-goods-sold by maximizing production to include wines contracted to others in bulk. With over forty years of experience, Turrentine Brokerage understands your opportunities and individual needs and can help you avoid the potential pitfalls in this unique and volatile sector of the wine business.
Case By Case Wine and Grape Suppliers
Case by Case Wine and Grape Brokers offers an innovative approach to the sourcing of premium grapes, fruit, juice, and wine. Case by Case Wine Brokers has access to a full line of Ultra Premium Wines in Bulk. Case By Case Wine and Grape Suppliers are here to find that correct variety for you. Their Bulk Wines sell from Totes to Tankers. Ultra Premium Wine Lots are Available from 275 GALLONS to 100,000 GALLONS.
Delicato Family Vineyards
Delicato Family Vineyards is one of the fastest growing wine companies in the world, celebrating 90+ years of California winemaking and grape growing heritage. Delicato Family Vineyards offers a portfolio of premium wines from a selection of the most desirable vineyards from notable California wine-growing regions. The winery harvests grapes from Napa, Lodi, Monterey, and Sonoma to craft wines that express the diversity of these appellations.
Appellation Trading Co.
In 2009, after years of toiling with wineries as bulk wine and provisionary suppliers, they were approached by a large wine group client with high profile brands. People asked if they could replicate 11 profiles that had sold far beyond their original sources could supply. ATC approached this challenge by locating vineyards in the same AVAs and then creating highly regimented cropping, harvesting, oaking and tasting schedules. They created the many elements required to produce the profiles. When completed, our client had sufficient stock of the 11 wines to fill shelves across the country. That effort was so successful that ATC established a vines-to-wines program with the winery.
Kendall Farms
Each year, many Washington wineries set aside select quantities of their wine for sale to other wine operations around the country. Some Washington wineries make wine specifically for the bulk wine market. Others find they simply have too much of specific variety than what is needed for the year's production. This bulk wine meets the high-quality standards of the winemaker's retail products; the winemaker simply has too much. Few have the time or resources to market their bulk wine to the open market. Kendall Farms fills that need.
The Wine Co., Inc.
The Wine Company was founded in Canada in 1991 when founder, Brian Kinsella, embarked on his second career to create a company that could find niche markets in the wine industry that were not being served. The Wine Company travels extensively and has built many long-lasting relationships with wineries in Argentina and Chile to offer the US and Canadian wineries the best quality-to-price ratios for bulk wine and custom blends.
Welch Foods-Pennsylvania
At the heart of Welch's are about 1,000 family farmers who make everything possible. Each and every farmer is a grape growing expert, who takes great pride in the vineyards they've cultivated for generations. It's their farmer's dedication to growing the best Concord and Niagara grapes that are allowed Welch Foods to provide families with the delicious juices, jams, and jellies they've loved for years.
Vinicas, Inc.
Vinicas is the principal leader in the Chilean vineyard and winery service industry manufacturing tartaric acid and grape ethyl alcohol that has expanded into Argentina and the U.S. with partnerships in Spain and France. They have a strong commitment to quality and efficiency in the delivery of services, products, equipment sales and ingredients. In the United States Vinicas, Inc. have warehouses in Port Newark, NJ as well as in California in Fresno, Napa, and Paso Robles.
Not a BTN member yet? Get started on BTN and starting connecting with wine importers, distributors, and consultants.(Its free to join) Beverage Trade Network is connecting wineries, breweries, distilleries, beverage brand owners, importers, distributors, brokers and other beverage professionals locally and globally. Get practical industry based knowledge with 'how to do it' articles and webinars and grow your brand.
Browse: Brands | Buying Leads | Consultants | BTN Academy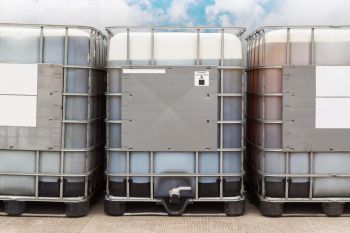 Although the US is the world's biggest importer of bulk wine in terms of value, the market is surprisingly opaque. The key to understanding it, says Sid Patel, is knowing about the three different ways bulk wine is traded. Learn more about an insider's guide to the US bulk wine market.
Disclaimer: Please note that the companies listed on this page are not related to or are directly or indirectly involved in the Beverage Trade Network. BTN has listed the companies as a reference purpose only.