Melbourne International Wine Competition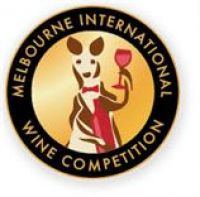 The Melbourne International Wine Competition is the first major international wine competition with TRADE ONLY judges from top to bottom that consist of people who are buyers from the top retail stores, restaurant owners, sommeliers, hotel beverage directors, distributors and importers.
We are pleased to invite your winery to participate in our upcoming Melbourne International Wine Competition (MIWC) this August 31st 2014. This international wine competition will be held in the heart of Melbourne.
After the success of running the New York International Spirits Competition, vintners from around the world asked us to replicate this successful competition with wine. The wine industry have continued to take notice by having a TRADE ONLY blind judging panel wine competition judging the wine by its category and actual price. The retail store buyer, sommelier, restaurant beverage director, hotelier, distributor and importer like in New York will be our judges in Melbourne. We feel these judges whose livelihood rely upon their skill set truly know what the consumer wants as they receive on a daily basis the feedback from the consumer of what is good and what will sell.
The respect of the New York International Wine Competition has led to wine producers, importers, distributors, retail store buyers and sommeliers to ask us to bring this same philosophy to the Pacific Region. That is why we have launched this year the Melbourne International Wine Competition and the Melbourne International Spirits Competition.
The Benefits
Recognition by the trade by winning an award bestowed upon you the Vintner. The Award Winners will be able to use their awards (Double Gold, Gold, Silver, Bronze) in their marketing materials at no charge. The award winners will be listed in our online database. The results will be distributed to our international media partners as well as international importers who seek our counsel on what is best for its price.
How To Enter
The competition will be held in Melbourne on August 31st 2014. We invite you to submit your wine to the Melbourne International Wine Competition through our website www.dev-miwc.anphira.com and or competition partner www.enofileonline.com.
Please also feel free to contact us directly if you are a wine organization and or submitting 40 plus wines for additional support.
The cost to enter starts at AUD $100 online. (BTN members get $10 discount). The wines have to arrive August 23rd to be judged. Each submission is required to submit three sample bottles of 700-750ml. Therefore for example four submissions would a total of 12 bottles shipped.
Remember to enter the coupon code BTNMEL14 upon checking out to receive a $10 discount/entry. (Code is case sensitive)
(Or Download Application Here)
Where To Ship The Wine
Please ship your wine directly to Western Carriers whose information is below. Please also include your submission form in the box even if you are submitting online.
Put A Cork In It
100 Cromwell Street
Collingwood, Vic 3066
Tel +61 386521989
Fax +61 386521989