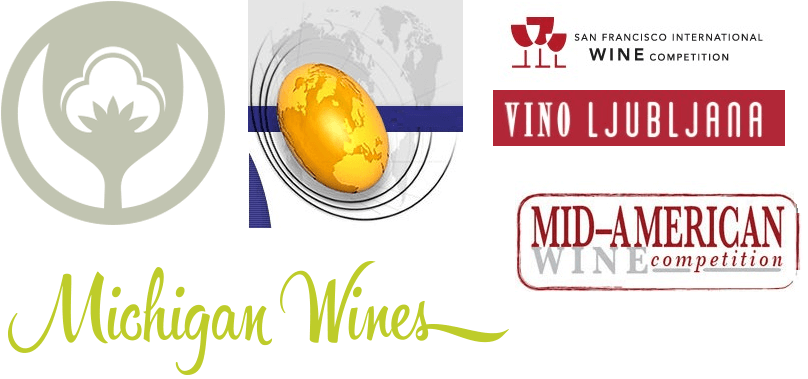 San Francisco International Wine Competition
The largest and most influential international wine competition in America, the San Francisco International Wine Competition (SFIWC) has been setting the standard for professional wine judging since its debut in 1980. Now in its 37th year, the SFIWC maintains the highest level of integrity with a blind-tasting system performed by a highly experienced panel of internationally acclaimed wine experts. A SFIWC medal has been established as a reliable indication of wine excellence, and wines recognized as medal-worthy by their judges are universally understood to be among the very best. A SFIWC medal is not simply a huge feather in the cap of the winning winery; a well-promoted SFIWC award can also dramatically improve a wine's sales and competitive edge.
Date: June 30 – July 2, 2017
Venue: Hotel Nikko, San Francisco, California, USA
Read More Here: https://www.sfwinecomp.com/
Vino Ljubljana - 59th International Wine Competition
The organisation of the International Wine Competition – Vino Ljubljana is one of the most efficient that they know. In Vinofed measures taken to ensure that everything is done with integrity, impartiality and regularity. The award-winning modules are based on the OIV requirements and the whole competition is verified by the representatives of the OIV and Vinofed so that the consumer can be sure that the wines getting medal have really been worth of this seal of quality. The organisation team must be proud of this achievement. Vino Ljubljana is the oldest wine competition and is on its way to become the best from an international point of view considering the good choice of international judges and the number of participating countries.
Date: June 30 – July 2, 2017
Venue: Ljubljana castle, Slovenia
Read More Here: http://en.vinoljubljana.si/wine-competition
Muscats du Monde Wine Competition
Muscats du Monde's concept is to bring together the world's best Muscats in an elegant setting - the "Maison Voltaire" in Frontignan-la-Peyrade (Languedoc Roussillon wine producing region of France).
The ambition of this international confrontation limited to Muscats wines is to pick out the best wines on the basis of their intrinsic quality. To support the quality measures undertaken by Muscats producers throughout the world. To showcase the diversity and richness of Muscats currently being made. To create a meeting place for those involved in Muscats, enabling improvements in the qualitative approach taken to Muscats. To promote scientific research on and knowledge of Muscats. To encourage a quality approach in the organisation of qualitative wine competitions by improving tasters' knowledge of Muscats.
Date: July 05-06, 2017
Venue: Frontignan-la-Peyrade (Maison Voltaire),France.
Read More Here: http://www.muscats-du-monde.com/Pages/Fr/InfoMdM/InfosMdM.en.html
Mid-American Wine Competition
Past competitions were open to commercial wineries of Arkansas, Illinois, Indiana, Iowa, Kansas, Kentucky, Michigan, Minnesota, Missouri, Montana, Nebraska, North Dakota, Ohio, Oklahoma, Pennsylvania, South Dakota, Tennessee, and Wisconsin. This competition not only judges wines against other wines, it also provides the opportunity for wineries to have their wines judged against carefully selected food-friendly dishes. The Mid-American Wine Competition is the first in the United States to offer this format.
Date: July 14-16, 2017
Venue: Ankeny, Iowa, US
Read More Here: http://www.midamericanwine.org/Pages/welcome.aspx
Michigan Wine Competition
Michigan's breathtaking views provide more than eye candy. The state's unique landscape is ideal for growing high-quality vinifera and hybrid grapes. Michigan is also home to a number of talented winemakers, expertly crafting each new vintage.
"The quality of Michigan wines has for several years been a continually rising tide that is floating many boats, and in 2017 they expect the entries they will see to be no different." Christopher Cook, Superintendent of Michigan Wine Competition.
Date: July 18, 2017
Venue: East Lansing, Michigan
Read More Here: http://www.michiganwines.com/competition
Alabama Commercial Wine Competition
Calling all Alabama commercial wineries! Enter your best wines, ciders, and meads in the 3rd Annual Alabama Commercial Wine Competition for an opportunity to win bronze, silver, and/or gold medals and any of the eight "Best of Class" awards, Best Label award, Alabama Winery of the Year award, and the coveted Commissioner's Cup --Alabama Wine of the Year award. Judging will take place at 1892 East Restaurant in Huntsville on Saturday, July 22 and medals will be mailed immediately following. The awards will be announced on the grand stage at Huntsville's annual wine festival, Big Spring Crush, on Saturday, September 16.
Date: July 22, 2017
Venue: 1892 East Restaurant, Huntsville
Read More Here: https://www.alabamawine.org/