Browse Consultants by date
11/01/2017
Consultant Country: Germany
We help customers find new wineries, support producers in their brands' promotion and success in new markets. With a special interest for artisan family wines, we promote non-organic, organic and biodynamic wines from Italy, Portugal, Spain, Armenia and Georgia in a multilingual business atmosphere. Seeking new brands and wine suppliers? We act as the first business contact for potential customers to provide them with with the information they need to make a decision as to cooperation. Just get in touch with us, expand your wine portfolio with all necessary information on the complete wine assortment, samples, certificates, technical data, dealer price-lists and discounts, terms and conditions, contacts to producers, etc., etc. No middle people, delays or hidden costs; with a good international experience we optimise business development in every possible way, while terms of cooperation are negotiated with producers and purchase contracts are signed directly with them. Excellent wines to any taste and wallet! Just taste them, and you will definitely come back again.
Logo and company contact details can only be accessed by BTN Premium Members.
Get started and access full profile of every consultant listed, including their contact information, email and address. Click on the below image to get a preview.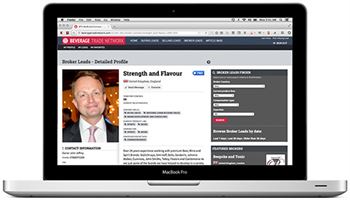 Are you a wine, beer or spirits consultant ? Join the world's largest wine, spirits and beer consultants network.
Information
Territory Covered:
Current Relationships:
Company Skills:
Current product line:
Looking for:
Compensation Method:
Company Experience: 11-20 Years
Go Premium to view full Consultant Profile and get all other benefits like:
Full Access to BTN Buying Leads
Full Access to all Consultants
Post Unlimited Brands
Trade Alerts
And Much More...