Browse Consultants by date
05/03/2021
Consultant Country: Spain
We draw the shape and volume of the taste of a wine based purely on its chemical and physical data. With this, we have developed a purely objective and numerical method for classifying wines according to the true taste perceptions of the regular consumers.
Through 7 years of R & D and over 20 years of services to wine producers, Wine Luthier's founder, Diego Fernández Pons, has developed an innovative system for objectively analyzing wines, providing unique insight and solutions for the wine sector from producers to online retailers.
Our specialities include - User Experience, Quality Control, Market Research, Production, Business Analytics, and Wine Consulting.
Logo and company contact details can only be accessed by BTN Premium Members.
Get started and access full profile of every consultant listed, including their contact information, email and address. Click on the below image to get a preview.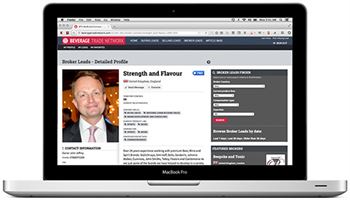 Are you a wine, beer or spirits consultant ? Join the world's largest wine, spirits and beer consultants network.
Information
Territory Covered:
Current Relationships:
Company Skills:
Current product line:
Looking for:
Compensation Method:
Company Experience: 20+ Years
Go Premium to view full Consultant Profile and get all other benefits like:
Full Access to BTN Buying Leads
Full Access to all Consultants
Post Unlimited Brands
Trade Alerts
And Much More...