Browse Consultants by date
21/10/2020
Consultant Country: United States
IBF International is a company that provides support in the development and facilitation of international business to companies around the world, mainly by opening doors in our areas of influence. Ou offices are located in Canada, Mexico, United States, Spain and Bolivia.
Our mission is to support our clients in their internationalization process. Our objective is to increase the profits of our clients through the internationalization of their companies.
We present below our services, which has been developed taking into account the needs of our clients and our extensive experience in the field. These are adapted to the needs of the vast majority of companies and consist of work proposals developed with the purpose of guiding our clients step by step in their internationalization process. We offer successful comprehensive solutions in any area of ​​international business.
INTERSET - EXPORT READINESS ASSESSMENT
INTERSHINE - IMAGE DEVELOPMENT AND PROFESSIONAL PRESENTATION
INTERDESK - EXPLORATORY MARKET RESEARCH
INTERFIELD - POINT OF SALE ANALYSIS
INTERPRICE - EXPORT READINESS ASSESSMENT
INTERSENSE - MARKET AWARENESS
INTEREACH - GENERATION OF BUSINESS OPPORTUNITIES
INTERTRIP - BUSINESS AGENDA IN THE TARGET MARKET
INTERTRACK - INTENSIVE FOLLOW-UP TO POTENTIAL CLIENTS
INTERSERVE - SUPPORT AND AFTER-SALES SERVICE
INTERFIELD - INTERNATIONAL PURCHASING AND SUPPLIER DEVELOPMENT
Additionally, IBF provides any service related to the development of international business such as:
Attraction of Buyers Reverse Missions
Trade Missions
Business Agendas
Searches for Agents and Business Partners
Organization and Attention of Trade Fairs
Market studies
Support in Certifications and Procedures Management
Investment Attraction
Logistics and International Traffic
Logo and company contact details can only be accessed by BTN Premium Members.
Get started and access full profile of every consultant listed, including their contact information, email and address. Click on the below image to get a preview.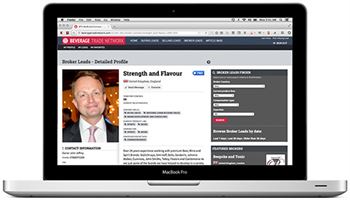 Are you a wine, beer or spirits consultant ? Join the world's largest wine, spirits and beer consultants network.
Information
Territory Covered:
Current Relationships:
Company Skills:
Current product line:
Looking for:
Compensation Method:
Company Experience: 11-20 Years
Go Premium to view full Consultant Profile and get all other benefits like:
Full Access to BTN Buying Leads
Full Access to all Consultants
Post Unlimited Brands
Trade Alerts
And Much More...