Logo and company contact details can only be accessed by BTN Premium Members.
Get started and access full profile of every consultant listed, including their contact information, email and address. Click on the below image to get a preview.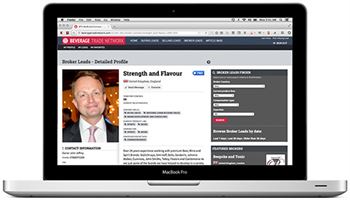 Are you a wine, beer or spirits consultant ? Join the world's largest wine, spirits and beer consultants network.
Pro
Consultant Country: Singapore
Territory Covered:
Current Relationships:
Company Skills:
Current product line:
Looking for:
Compensation Method:
Company Experience:
0-2 Years
We are importers, distributors, and suppliers, supporting Mexican liquor brands to expand their horizons entering the ASEAN markets. Tequila, probably Mexico's most recognized beverage worldwide, is a distilled liquor from Jalisco, made from blue agave plant, mainly in the surrounding areas of the beautiful town of Tequila, 40 miles northwest of Guadalajara. Mezcal is elaborated in 9 different states of the Mexican country, made through the distillation of agave hearts. There are several kinds of agave (also called maguey), each one of them producing a different type of mezcal. Unlike tequila, mezcal can be mixed with other ingredients, like fruit and spices.
Go Premium to view full Consultant Profile and get all other benefits like:
Full Access to BTN Buying Leads
Full Access to all Consultants
Post Unlimited Brands
Trade Alerts
And Much More...